Klymit, a renowned outdoor gear company, is set to revolutionize the backpacking experience with the introduction of their latest innovation, the Static V Lite Eco Pads.
These lightweight three-season backpacking sleeping pads are designed to provide comfort and sustainability in one package.
Static V Lite Eco Pads: A Sustainable Solution for Backpackers
What sets the Static V Lite Eco apart is its use of BlueSign Approved fabric, which guarantees a minimal impact on both people and the environment.
Crafted from approved chemical products and raw materials, this fabric results in a safer and more sustainable production process.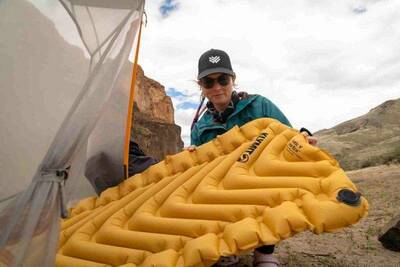 Klymit has taken a step towards environmentally conscious manufacturing, aligning with the global shift towards eco-friendly products.
The Static V Lite Eco doesn't compromise on comfort either. It features Klymit's signature Body Mapping Technology and patented V-Chamber design, ensuring a comfortable night's sleep even during extended outdoor adventures.
Moreover, integrated side rails prevent users from slipping off the pad and minimize air movement, enabling a more restful sleep.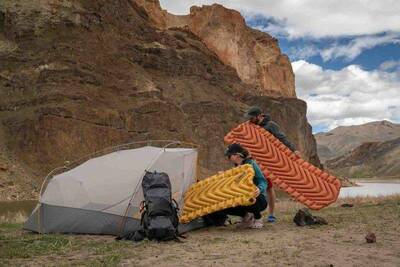 Get ready to experience a safer, more eco-friendly, and restful night's sleep in the great outdoors with the Static V Lite Eco from Klymit.
---
Images courtesy of Klymit
Backpackers.com Affiliate Policy: This article may contain affiliate links, which help fund our website. When you click on the links to purchase the gear we get a commission, and this goes a long way to creating guides, gear reviews, and other excellent content.