KÜHL has redefined performance and style in the outdoor industry, especially in how rugged outdoor pants fit and perform. That's why KÜHL has become a go-to brand for outdoor enthusiasts of all ilks.
The brand began with a simple yet profound idea: to create gear that allows individuals to embrace the great outdoors with incredible style and performance. KÜHL has become synonymous with cutting-edge design, premium performance, and an unwavering passion for adventure. This gear guide is just a taste of what's on offer.


Discover KÜHL's Versatile Outdoor Pants and Shorts
KÜHL pants feature a range of high-performance fabrics and built-in functionality. The brand has options for year-round comfort and protection, as well as for various climates and activities.
Plus, they arguably have the best fit on the market — you can choose your preferred fit style, waist size, and inseam length, which goes far beyond the sizing options you'll find in most other adventure pants.
Here, we're featuring several select series of KÜHL bottoms that are particularly great for spring and summer outdoor recreation. Read on to learn more.
---
Resistor Lite Series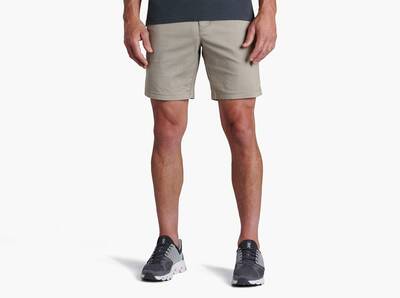 The KÜHL Resistor Lite line has been designed to feel weightless while harnessing the power of superior stretch and unmatched rebound. All Resistor Lite products are breathable, too, which is a must during the heat of summer.
As such, the KÜHL Resistor Lite Chino Shorts are a modern improvement on classic summer shorts — they can go from the golf course to the trails.
They're slim and sleek-looking shorts, but they're loaded with useful pockets for your various snacks and personal effects. And despite their lack of heft, they're quite abrasion-resistant.
See the KÜHL Resistor Lite Series
---
Freeflex Series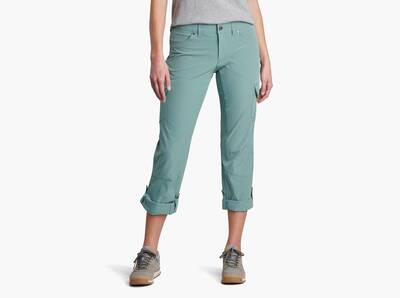 KÜHL's Freeflex Series is all about high-tech comfort. They're the most flexible products in KÜHL's arsenal. Featuring an array of pants, shorts, and skorts that are ultralightweight, durable, and super comfy — the Freeflex Series is where you'll find those everyday bottoms that you'll wear from trail to town and on the plane back home.
The KÜHL Freeflex Roll-Up Pants are ideal for summer. They're lightweight and can be rolled up when temps get high, or the action gets fast. Plus, they're water-resistant and protect from the sun with a UPF 50+ rating.
The ultimate summer hiking pant? Quite possibly. They'll protect you from the elements (bugs included), and they're so light that they won't hold in any unnecessary heat.
---
Silencr Series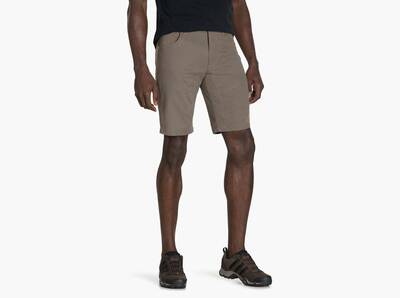 Low-profile and unobtrusive, the KÜHL Silencr Series keeps things cool with its versatile, clean, and minimalist design elements. These are tough, high-performance bottoms that perform like rugged work pants but feel and look like a million bucks.
The KÜHL Silencr Kargo Shorts boasts 7 pockets — they're cargo shorts that look like anything but. Seasoned adventurers will realize the practicality of these shorts the moment they put them on. They have some stretch, are super durable, and are as practical as shorts come.
---
Trekr Series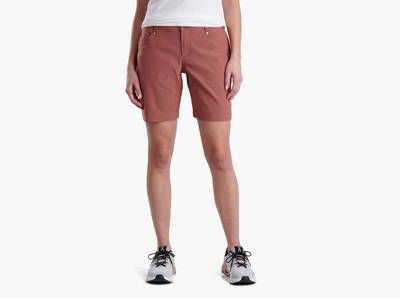 Everything you want in daily wear, the KÜHL Trekr Series features a lightweight and tough technical blend of brushed face woven fabric. That means these bottoms look great at a casual brunch, and they'll perform well on the hike afterward.
The KÜHL Trekr Shorts are available in various seam lengths, so you can choose the style and fit that works best for you. They've got great rebound and dry quickly — which is great for when you get splashed at a pool party or sweat hard on an uphill ascent.
---
Renegade Series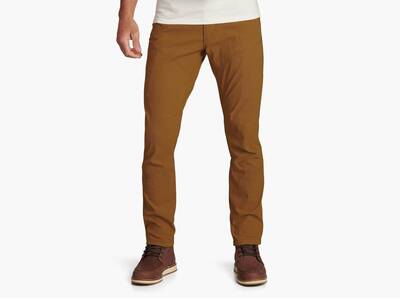 For those who are more serious about outdoor recreation, the KÜHL Renegade Series features the extra tools you need to surmount anything. Multiple Renegade pant and short options are available, each custom-designed to excel at various adventures.
The KÜHL Renegade Rock Pants are indeed great for rock climbing, and they're also useful for mountain biking, backpacking, or impressing people at the office. They've got handy features like zippered pockets (so you don't lose anything important while you're out there performing at your best) and a bottom hem cinch to keep everything where it's supposed to be.
What's more, the Rock Pants have an articulated design so you can move freely, great sun protection, 8 total pockets, and a whole host of other features. KÜHL really thinks of everything the modern adventurer needs, and it shows in these pants.
---
All images courtesy of KÜHL, All Rights Reserved.
Backpackers.com Affiliate Policy: This guide contains affiliate links, which help fund our website. When you click on the links to purchase the gear, we get a commission, and this goes a long way to creating guides, gear reviews, and other excellent content.