Labor Day is the ideal time to take a long weekend in the woods, especially this Labor Day. It seems the outdoors are one of the few reliable places we can still travel to. With the long weekend ahead, slightly cooler summer temperatures, and epic gear discounts, Labor Day is the perfect storm for a trip.
We created a unique product guide for Labor Day this year. It includes products best fit for a family car camping trip with a heap of day hikes. Check them out below, and enjoy your holiday.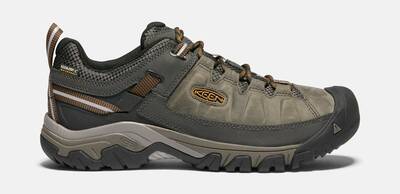 When it comes to footwear, KEEN's Targhee line has been a classic option for many years. The Targhee III WP is the newest waterproof version, and for most car camping trips with extended day hikes we think the shoe (rather than the boot) is the ideal choice.
The Targhee III embodies KEEN's sustainability push, which includes leather from tanneries that reduce the amount of chemicals used, an Anti-Odor footbed that doesn't use metals or hazardous chemicals, and a PFC-free waterproofing. All of these are common environmental issues when creating footwear.
With all that in mind, KEEN has kept the key supportive aspects of the Targhee the same, including four-millimeter lugs for traction, an impressively supportive internal shank, rugged toe bumper, and classically wide fit. These hiking shoes will last for years, and keep you dry and comfortable in camp.
See the Men's KEEN Targhee III WP
See the Women's KEEN Targhee III WP
---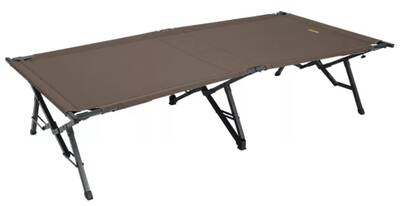 If you're camping this Labor Day, the Cabela's Big Outdoorsman XL Cot will go a long way towards helping you sleep. Built for those who prefer to sleep off the ground — like your bed at home — the Outdoorsman cot is practically oversized at 40 inches wide and 85 inches long. You will fit.
It has a steel frame, an included carry bag, and a built-in lever arm that allows you to easily and quickly crank it up to height. The Outdoorsman XL Cot is just over 30 pounds and is fairly sizable even when packed, so make sure you park close to your campsite.
See the Cabela's Big Outdoorsman XL Cot
---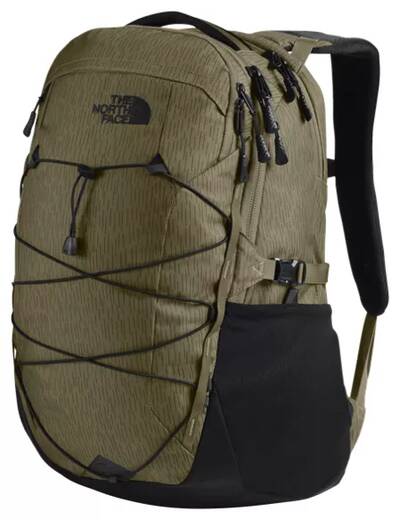 Sometimes a classic, all-purpose backpack is necessary for your camping trip — especially when extended day hikes are on the schedule. The North Face Borealis is that backpack.
It can haul a decent amount of essentials with 28-liters of space, has a robust back panel made to carry 10-15 pounds comfortably, and has a sternum strap to help stabilize that load. It has two mesh water bottle pockets, plenty of internal organization, a removable waist belt, and an external bungee cord in case you decide to take a dip.
The Borealis then easily doubles as your go-to work-from-home backpack with specific compartments for a computer and other office gear.
See the The North Face Borealis
---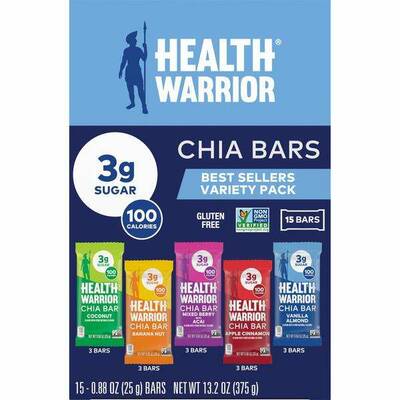 Every camping trip requires a few snacks, and the best snacks are actually bars, specifically Health Warrior Chia Bars. Health Warrior has created a bar that includes impressive amounts of OMEGA-3 through chia seeds to keep you fueled up.
Each bar contains just 3 grams of sugar, 6 grams of fat, and 100 calories. And they taste great. Stash the bars in your backpack for that day hike and share with the whole family. We're particularly fond of the variety pack so everyone can choose a flavor they like.
Use code BACKPACKERS15 to get 15% off your first order!
See the Health Warrior Chia Bars
---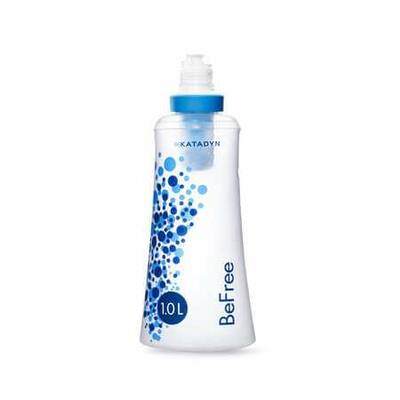 Water filters aren't often necessary in proper campsites, but when you go on extended day hikes it's smart to bring a collapsible, basic filter. You never know who will get thirsty. The BeFree is both a water bottle and water filter in one. It's a water bottle made of thermoplastic PU, which is soft to the touch and can be squeezed, empty or full, into cracks and crevices in your backpack. It weighs only 2.3 ounces when empty, too.
The beauty of the BeFree is that the lid is the filter — grab water from the stream, swish it around, and drink. The flow rate is basically the same as a water bottle without a filter, and you have cut down on two often expensive items.
---
The MPOWERD String Lights were built to up the vibes of your campsite. The lights wind up into a base, which has a built-in solar panel on top, and the whole thing can charge fully in 14 hours of direct sunlight. You can also charge in 2-3 hours via USB.
The lights unwind into 18 feet of braided nylon rope, which has 10 LED nodes spaced throughout. There are three brightness settings, and it comes with clips for easy hanging and a battery indicator. The String Lights are a great set and forget in any environment, and provide quality light and high-end ambiance for your campsite.
See the MPOWERD Luci Solar String Lights
---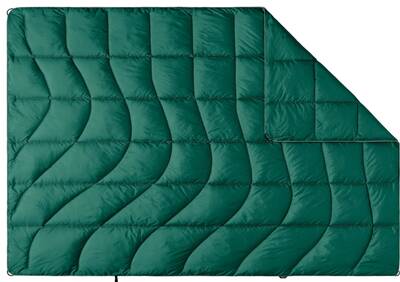 If there's one key luxury item for campground dwelling these days it's the blanket. Sure, you can use a basic blanket, but if you want a blanket that provides warmth, comfort, and can be used to snuggle or even sleep on warm nights, you want the Rumpl NanoLoft Puffy Blanket.
Many brands are now releasing their own puffy blankets — but Rumpl was first, and remains the industry leader. The NanoLoft Puffy Blanket uses synthetic insulation that mirrors the structure of down, creating a warm, lightweight blanket. It's also made with 100% post-consumer recycled insulation, and you can wash it in conventional front-loading machines.
Snuggle up around the campfire.
See the Rumpl NanoLoft Puffy Blanket
---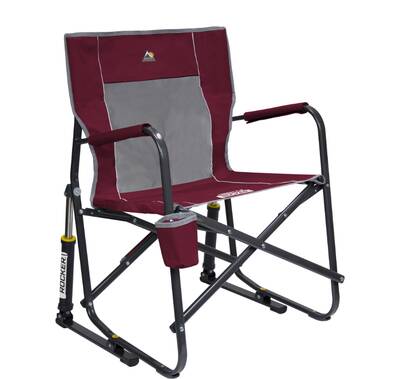 If you have never had the luxury of leaning back in a rocking chair at your campsite — steaming cup of coffee in one hand, a book in the other — you have not really relaxed. GCI Outdoor has done the seemingly impossible and created a legitimate rocking chair that collapses fairly flat and small, provides plenty of front-to-back comfort, and won't break the bank.
If you want to sit for hours around a campfire, the GCI Outdoor Freestyle Rocker chair is where you should look. It has shocks in the back for a smooth rock, can hold up to 25 pounds, has padded armrests, an attached cup holder, and weighs just under 12 pounds for relatively easy transport.
See the GCI Outdoor Freestyle Rocker Chair
---
This post is Sponsored by multiple brands
Featured  Photo by Patrick Hendry on Unsplash
Backpackers.com Affiliate Policy: This guide contains affiliate links, which help fund our website. When you click on the links to purchase the gear we get a commission, and this goes a long way to creating guides, gear reviews, and other excellent content.