Are you last-minute holiday shopping and have no idea what to get that outdoorsy person in your life? We've all been there, frantically sorting through Amazon, trying to decipher whether the products are as good as the reviews say.
This season, we've eliminated the stress of finding a last-minute outdoorsy gift by featuring some of our favorite products from reputable outdoor brands you can find through Amazon.
Last Minute Outdoorsy Gift Ideas on Amazon
With the holidays only a few days away, be sure to sign up for Amazon Prime to get the best deals and to get fast, free shipping, so you know your gifts will be there in time for you to wrap them and cook that secret recipe roast from Nana the family is counting on.
---
Gone are the days of using a stuff sack filled with clothes to rest your head. The Sea to Summit Pillow makes backpacking more enjoyable. After all, it's hard to enjoy a hard day of hiking when you haven't slept well. These backpacking pillows make a great gift for backpackers, travelers, and campers alike.
Inflatable and very packable, they have a soft knit exterior for extra comfort. They come in multiple sizes and fun colors, so you can really personalize this stocking stuffer.
See the Sea to Summit Aeros Travel Pillow
---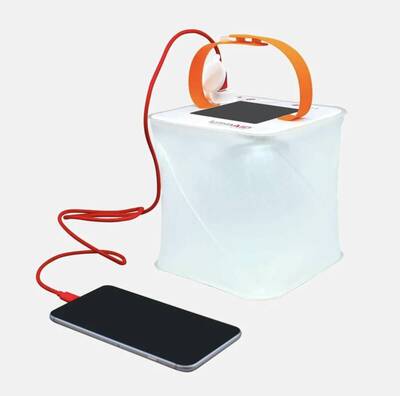 The LuminAID PackLite Max 2-in-1 is the perfect last-minute outdoorsy gift for the avid hiker, camper, or backpacker in your family. This product doubles as a camping lantern and phone charger and is especially great for the person who might be a little hard on their gear.
Waterproof, shatterproof, and durable — it also is compact and able to deflate when not in use. This lantern comes with a small solar panel to charge it when in the backcountry (though it can be charged by USB as well) and can attach to your pack so that you can charge it on the go.
See the LuminAid PackLite Max 2-in-1
---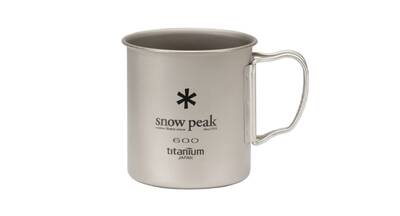 For the thru-hiker who is counting their pack weight down to the gram, the Snow Peak Titanium Single Wall Cup is a gift they'll be thrilled to unwrap. It has foldable handles, making it easy to clip to the outside of the pack or store inside.
You can place this cup over a camp stove to cook. It's a handy, versatile cup — great in cases like when everyone else thought someone else brought the pot that's currently sitting at home in the gearbox.
See the Snow Peak Titanium Single-Wall Cup
---
Wake up and smell the coffee. We all know people who can't live without their daily joe in the morning. Get the Stanley Travel Mug French Press this holiday season.
At 16oz, is small enough to travel with whether camping, hiking, or van-lifeing. It keeps drinks hot for up to four hours and is durable, sure to last many years of camping trips.
See the Stanley Travel French Press
---
The Cotopaxi Halcon Del Dia Chalk Bag is a fine choice for the climbers on your gift list, especially those who love a splash of color.
The Del Dia Chalk Bag is supremely sustainable — it's made from leftover materials from the making of backpacks. Each person who assembles the chalk bag has total creative control over the colors of the bag, making it so no two are the same. This chalk bag comes with a snack pocket, brush holder, and a zippered pouch to store small valuables when on the wall.
See the Cotopaxi Halcon Del Dia Chalk Bag
---
Looking for a last-minute outdoorsy gift from Amazon that definitely doesn't say last minute? You can't get much better than the Big Agnes Copper Spur HV Ultra Light 3 Season Tent.
This tent can be had in 1-person to 5-person styles and comes in regular and long sizes, so you can choose a tent for anyone in the family to enjoy, or for the entire family. The Copper Spur is free-standing, so lightweight that you will barely notice it when backpacking, and it's easy to set up.
See the Big Agnes Copper Spur HV UL Tent
---
This may not be the most fun last-minute outdoorsy gift on this list, but it may be the most practical. It's one of the ten essentials!
No one should head into the backcountry without a good first aid kit, and the Adventure Medical Mountain Series Hiker kit is a great place to start. Small and compact, this kit can be used for many different outdoor trips — camping, hiking, rafting, backpacking — you name it!
See the Adventure Medical Kits Mountain Series Hiker
---
Another gift that can go into a stocking or be wrapped under the tree, this Leatherman Rev Multi Tool is essential for the outdoorsy person in your life. It comes with pliers, a knife, screwdrivers, can and bottle openers, and more, making it useful both on and off the trail.
This multitool may be gifted for the outdoors, but since it's pocket-sized, it can go anywhere.
See the Leatherman Rev Multitool
---
Get this last-minute outdoorsy gift for your chef or foodie friend who enjoys good meals while sleeping on the ground. You never know how handy a spice kit is for cooking in the backcountry until you're eating bland noodles that first night.
This GSI Outdoors Camping Cookware Spice Rack brings flavor into the outdoors. It's small and compact, so it fits in your pack or your camping box without taking up precious space. It comes empty, so you can customize the spices to your tastes.
See the GSI Outdoors Spice Rack
---
If you're still unsure about what last-minute outdoorsy gift to give your adventurous friends and family, show them this list and gift them an Amazon gift card so they can choose themselves!
Left it to the very last minute? Send an e-gift card instead.
---
All images courtesy Amazon, All Rights Reserved.
Backpackers.com Affiliate Policy: This guide contains affiliate links, which help fund our website. When you click on the links to purchase the gear, we get a commission, and this goes a long way to creating guides, gear reviews, and other excellent content.