Electric bikes are the fastest-growing segment of the bicycle market, and there's a lot of room for growth.
That's why innovative ebike company Lectric is focused on bringing long-range batteries to its customers.
The company has announced the latest addition to its portfolio of products that allows riders to push the boundaries of range like never before.
After the successful launch of the XP Lite and the XPremium electric bike series earlier this year, Lectric is at it again with the release of its new Long-Range battery.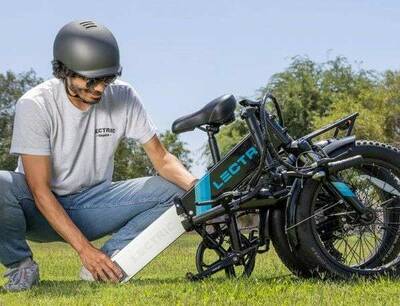 It features a 14 amp hour battery, equipped with an impressive 672 watt-hour capacity and 48 volts, that can extend any XP series range by 45%, depending on range factors.
Customers can now upgrade their XP 2.0 purchase with the Long-Range battery for $200 at checkout or purchase it separately for $500.
In true Lectric eBikes fashion, the Long-Range battery allows riders to get more range for a fraction of the market price.
---
Images and content courtesy of Lectric eBikes
Backpackers.com Affiliate Policy: This article may contain affiliate links, which help fund our website. When you click on the links to purchase the gear we get a commission, and this goes a long way to creating guides, gear reviews, and other excellent content.