It's not just about enjoying how much easier it is to ride an electric bike — it's also about promoting e-bikes as a mode of transportation.
And if you haven't made the switch yet, National E-Bike Day is a great opportunity to do so.
May 30 has been declared the official National E-Bike Day by Lectric eBikes, the largest e-bike manufacturer in the country and the creator of the best-selling e-bike model and third-best-selling electric car.
Lectric, which established and sponsored the new holiday, hopes to inspire more people to convert to electric vehicles and celebrate e-biking.
Lectric eBike will celebrate its fourth anniversary on the same date, marking the beginning of the most affordable and adventurous eBike brand to date.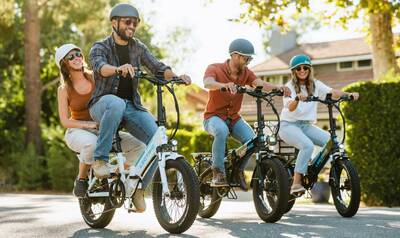 As part of their live broadcast event on Tuesday, May 30, Lectric eBikes will give away four eBikes to celebrate the holiday and each successful year of putting "more butts on e-bikes."
Be sure to tune in to the brand's Facebook Page and YouTube Channel at 12 p.m. PST.
---
Images courtesy of Lectric eBikes
Backpackers.com Affiliate Policy: This article may contain affiliate links, which help fund our website. When you click on the links to purchase the gear we get a commission, and this goes a long way to creating guides, gear reviews, and other excellent content.