LifeStraw, a public health, B Corp on a mission to provide equitable access to safe drinking water, has partnered with Waypoint Outdoor, Inc. to boost equitable access to safe water in communities worldwide.
LifeStraw has selected the Seattle-based outdoor products sales and service company as its exclusive nationwide master sales representative group for the U.S. outdoor wholesale market.
Alison Hill, CEO of Lifestraw, said that partnering with Waypoint is an integral move as they look to expand their level of service and relationships with their outdoor retail partners throughout the United States.
"As an industry leader dedicated to serving, educating, and inspiring retailers, Waypoint will champion Lifestraw's portfolio of outdoor water filtration products so we can continue to grow and further our mission to bring equitable access to safe water to communities worldwide," she said.
Starting in February 2023, Waypoint will collaborate with Lifestraw's internal sales, marketing, and dealer service teams to develop a cohesive approach for on-the-ground retail support.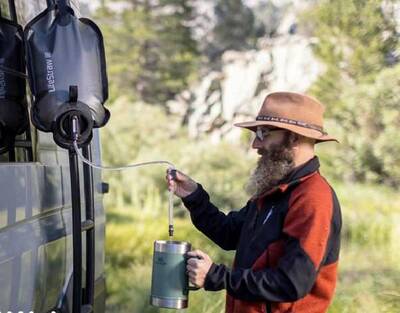 Meanwhile, Bob Holding, president at Waypoint Outdoor, said they are honored to represent a brand that they are extremely passionate about throughout the country.
"The Waypoint team has long admired Lifestraw's mission to connect more people to safe water with programs and products that remove harmful contaminants and improve water quality across the globe," he said.
Holding said they are eager to share their passion and experience to bring Lifestraw to more retailers and consumers nationwide.
---
Images courtesy of LifeStraw
Backpackers.com Affiliate Policy: This article may contain affiliate links, which help fund our website. When you click on the links to purchase the gear we get a commission, and this goes a long way to creating guides, gear reviews, and other excellent content.