If you're a dedicated runner or simply someone who values both style and comfort in your footwear, the Blissfeel Trail Women's Running Shoe by lululemon is a must-have addition to your collection.
This remarkable shoe, backed by extensive research and development, offers an unparalleled combination of comfort and performance that will elevate your running experience.
Introducing the Blissfeel Trail Women's Running Shoe
Designed with a women-centric fit and cushioning profile, the Blissfeel Trail Women's Running Shoe is the result of four years of meticulous research and analysis.
Drawing on insights from an astonishing 1 million Volumental foot scans, this shoe is tailor-made for the unique needs of women's feet.
One standout feature is the molded heel support, which cradles your foot, creating a secure and hugged sensation even when tackling uneven terrains.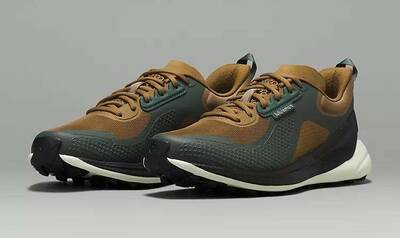 This means you can confidently stride over rocky paths and challenging surfaces without worrying about discomfort or instability.
The Blissfeel Trail Women's Running Shoe is also equipped with a firm rubber sole that provides rugged traction.
Whether you're navigating slippery slopes or conquering muddy trails, this shoe ensures you stay sure-footed at all times.
What truly sets this shoe apart is its soft-and-springy cushioning that offers a responsive bounce with each step.


This technology not only enhances comfort but also propels you forward, helping you reach your running goals more effortlessly.
Don't miss your chance to experience the Blissfeel Trail Women's Running Shoe. Grab yours today before they're gone, and elevate your running game to new heights.
---
Images courtesy of lululemon
Backpackers.com Affiliate Policy: This article may contain affiliate links, which help fund our website. When you click on the links to purchase the gear we get a commission, and this goes a long way to creating guides, gear reviews, and other excellent content.