In a bold move to revolutionize athletic footwear, lululemon has unveiled its latest addition to its footwear collection, the Chargefeel 2.
With a focus on versatility, the Chargefeel 2 offers forward traction for intense treadmill sprints, stability for weightlifting, and agility for various activities.
The shoe's evolved upper provides a locked-in fit, offering targeted support to enhance comfort and movement.
Its run-to-train versatility is powered by dual-foam cushioning, enabling quick cuts and a propulsive running experience.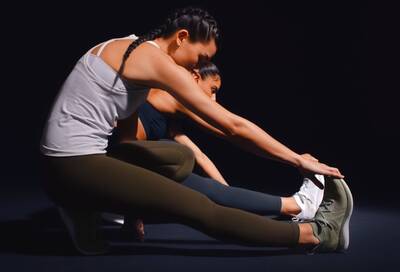 The mapped outsole ensures total traction, maintaining grip during various movements.
The Chargefeel 2's streamlined design is a testament to its lighter, faster, and stronger ethos, allowing athletes to stay focused and breathable during their workouts.
Meet Chargefeel 2 Low
Chargefeel 2 Low has arrived, setting a new standard for women's athletic footwear.
Tailored to the female foot, these shoes offer tuned dual-foam cushioning for enhanced rebound and stability, ensuring a comfortable running experience.
With a streamlined mesh upper designed for breathability and support, along with a mapped outsole for exceptional traction, the Chargefeel 2 Low embodies run-to-train versatility.
Available in sizes US 5-12, including half sizes, and priced at $138 USD/$178 CAD, these shoes promise an unmatched fit, feel, and performance.


Meet Chargefeel 2 Mid
Chargefeel 2 Mid takes athletic footwear to the next level with an updated sock-like upper, offering unparalleled comfort and control.
The ankle-contouring collar ensures a personalized fit, making every step feel tailor-made.
Designed exclusively for women, Chargefeel 2 Mid boasts a dual-foam cushioning system for agility and momentum, while the meticulously mapped outsole delivers exceptional traction for various movements.
Available in sizes US 5-12, including half sizes, and priced at $148 USD/$198 CAD, the Chargefeel 2 Mid offers a personalized fit and exceptional performance for active women.


With the Chargefeel 2, lululemon continues to redefine the boundaries of athletic footwear, offering a dynamic and empowering experience for runners and trainers alike.
---
Images courtesy of lululemon
Backpackers.com Affiliate Policy: This article may contain affiliate links, which help fund our website. When you click on the links to purchase the gear we get a commission, and this goes a long way to creating guides, gear reviews, and other excellent content.