This world can often feel completely disconnected from nature, and that was the starting point of Mission Mountain. The founders wanted to create something truly unique — a brand that aims to make camping and hiking more comfortable, accessible, and connected than ever before!
Mission Mountain is committed to preserving nature through eco-friendly practices, including non-plastic packaging and partnerships with eco-conscious organizations.
However, Mission Mountain is not just about preserving the environment. They also want to enhance the outdoor experience. The brand's team of designers set out to create an outdoor gear ecosystem that utilized smart features to make camping and hiking more user-friendly and connected.
High-quality materials and ultralight designs are just some of the features you can expect from Mission Mountain. They are all about innovation and creating reliable gear.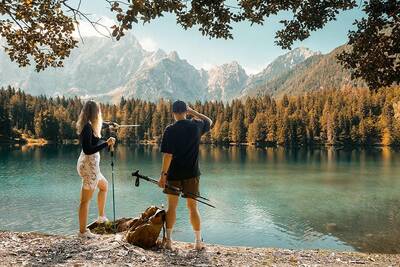 As the brand continues expanding its outdoor gear catalog, it remains committed to revolutionizing outdoor experiences for all!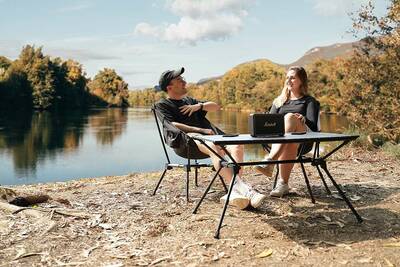 Mission Mountain + Adventure For All
By creating ultralight and easy-to-use gear, Mission Mountain is all about making adventure possible for everyone. It's exciting when a new brand is all about getting folks outside and doing it in an eco-friendly way. Not only is Mission Mountain on a mission to get you comfortable in the outdoors, but they're also going to help you get up that mountain with high-quality gear you can rely on.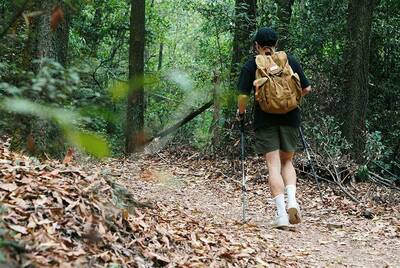 How They Stand Out
Mission Mountain is unique due to the company's core values and innovative gear. It's always nice to see a brand supporting organizations protecting nature and the places we all love to recreate. It's even nicer when the gear they make utilizes new technologies and design ideas.
We can see this clearly in the S4 Camping Table, as it has three height settings. Not only is that extremely thoughtful, but it's also adding usability for an array of people who would likely forgo a camp table because of the more traditional one-height design. This inclusivity is so needed in the outdoor space, and it's great to see!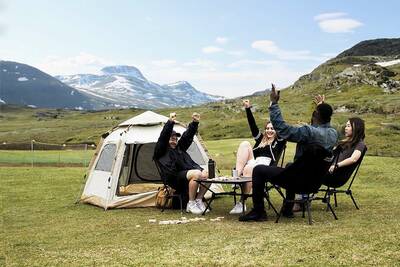 Mission Mountain's Key Products
Mission Mountain is a new brand, and they have an expanding product line. Currently, they have a few key products designed to keep you comfortable outside.
Their S4 Camp Table and Chair and Camp Cot are currently available, and Trekking Poles are soon to come — all of these pieces aim to make your outdoor adventures easier and more streamlined. With modern designs, strong materials and simple set-ups, you are sure to find a new favorite piece of gear. Mission Mountain adds unexpected and thoughtful touches to each product in their lineup. We're excited to see them grow!
Mission Mountain is running a flash pre-order sale from 4/22-5/4. Get a $30 voucher for your first order and free shipping. Now that's something we can all appreciate!
---
This article is sponsored by Mission Mountain.

Backpackers.com Affiliate Policy: This article may contain affiliate links, which help fund our website. When you click on the links to purchase the gear we get a commission, and this goes a long way to creating guides, gear reviews, and other excellent content.