Are you an outdoor enthusiast who likes camping? Or maybe you're an outdoor lover who takes your pet along for your outdoor adventures.
One thing is certain: you love to be in nature and spend time outdoors with your pet.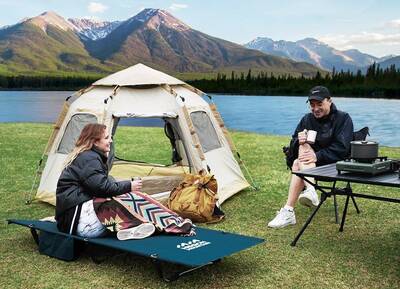 Love Pets? Mission Mountain Wants Your Input
Mission Mountain invites all who share their passion for being outdoors and pets to participate in a unique survey.
A brand-new pet-friendly tent is being created by Mission Mountain that is ideal for outdoor enthusiasts and pets alike.
It's a portable and lightweight tent with functional and separate sleeping areas, where you and your furry friends can sleep comfortably inside.
With the tent, you do not need to worry about leaving your pets behind when going camping.
All outdoor enthusiasts and animal lovers are encouraged to express their opinions with Mission Mountain.
This brand is committed to giving you and your cherished pets the best camping experience possible with this tent.
Through your feedback, Mission Mountain will be able to fine-tune its one-of-a-kind tent's features, design, and functionality.
Your valuable insights will guide the brand in creating a cozy, secure, and enjoyable environment for you and your furry companions.
To take part in the survey, click this link: https://forms.gle/WTM1mQLvY1j8YY9B9
Once the tent is launched, Mission Mountain will select three respondents and send out the tents for free.
---
Images courtesy of Mission Mountain
Backpackers.com Affiliate Policy: This article may contain affiliate links, which help fund our website. When you click on the links to purchase the gear we get a commission, and this goes a long way to creating guides, gear reviews, and other excellent content.