MoonBikes, the world's first electric snowbike, wants to be your go-to bike for winter and beyond.
That's why they have announced the launch of a new app that will empower users to track important aspects of their rides.
Dubbed "Connected MoonBike," this application will be available for download for the Winter 2023 – 2024 season.
Founder Nicolas Muron said he is excited about the sense of community that MoonBikes lovers will have access to within the app.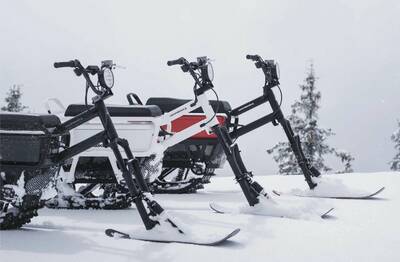 "MoonBikes is super focused on creating outdoor products that immerse people into their surroundings. MoonBikes are nearly silent, emission-free, and leave virtually no trace in the snow," he said.
Users of the Connected MoonBike app will be able to monitor a variety of ride-related data, such as trail maps, altitude, distance, speed, duration, battery level, and more.
They will also be able to observe friends' personal best rides, join them on trails, and establish a distinctive MoonBikers social club by "following" them, as well as see other riders in their area.
Also, users will be able to learn more about the athleticism of their rides.

Top performers will be given bronze, silver, and gold medals by the app, which will be shown on the user's profile page.
Likewise, they will be able to "unlock" various badges, redo tracks, and motivate themselves to reach greater heights.
To learn more about the Connected MoonBike app, watch this video:
Meanwhile, MoonBikes is a French startup that launched in the U.S. in 2021 has democratized snow mobility and is the only one of its kind on the market.
The MoonBikes snowbike is one-third the size of the average snowmobile and gives its users the freedom of an e-bike, with the power of a motorcycle.
MoonBikes are now available in the United States, Canada, and over 20 countries worldwide.
---
Images courtesy of MoonBikes
Backpackers.com Affiliate Policy: This article may contain affiliate links, which help fund our website. When you click on the links to purchase the gear we get a commission, and this goes a long way to creating guides, gear reviews, and other excellent content.