The Fall Sale is on at Moosejaw, and that means tons of savings for you. Now that summer is nearing its end, there's no better time to riffle through your gear closet to see what you may need to gear up for your upcoming autumn adventures.
Moosejaw's Fall Sale is live now through September 6th, 2021.
Hand-marked discounts have been made up to 30% OFF, and select NEMO products will be 25% OFF during this time as well.
We got our hands on a couple of the best NEMO items you can grab during the Fall Sale. Check out the deals below, then read further to see our experiences with the NEMO gear.
Any items (NEMO included) that are not on sale will be eligible for 20% OFF using the couple code APPLECIDER. Some exclusions apply.
---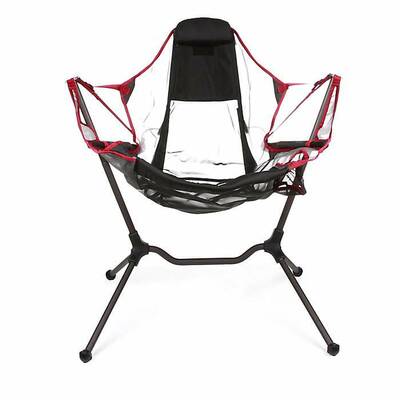 Swing, lean back, and observe the stars above with the amazingly comfortable NEMO Stargaze Recliner Luxury Chair. This innovative chair offers extraordinary comfort and versatility. The engineers behind its design should be applauded because it is something special.
It works great as a normal, upright chair for roasting marshmallows beside the campfire or sitting with a fishing pole beside the lake. Where it shines and surprises, though, is in its smooth rocking functionality and its ability to recline to a nearly flat position. While reclined, the lower back support and head support are phenomenal, and it's as comfortable as laying back in your favorite hammock.
See the NEMO Stargaze Recliner Luxury Chair
---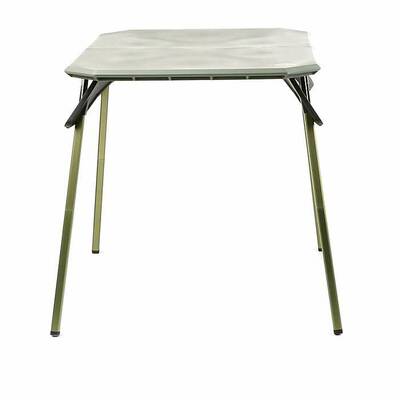 The NEMO Moonlander Table is unexpectedly versatile for a camp table. Its compact design and aluminum construction make it easy to carry and transport, but when unfolded, it is quite sturdy and can be set to numerous heights.
With legs fully extended, this table stands 16 inches tall—the perfect height to act as a side table to the NEMO Stargaze Recliner Luxury Chair or any other camp chair. It can also be lowered down to four inches in height as a ground-level picnic table. Alternatively, you can ditch the legs altogether and place the table in your lap as a dinner tray. It really is the ultimate personal camp table.
See the NEMO Moonlander Table
---
Field Testing the NEMO Stargaze Chair and Moonlander Table
We brought the NEMO Stargaze Recliner Luxury Chair and Moonlander Table on several road trips, including a fishing and camping adventure to the Oregon Coast and a week-long circumnavigation of Olympic National Park.
Experiences with the NEMO Stargaze Recliner Luxury Chair
The NEMO Stargaze Chair proved to be an exquisite camping chair. It quickly became the favorite option of everyone who tried it, including my young niece, who spent several evenings rocking back and forth beside our campfire.
Likewise, I enjoyed rocking in it as well. The operation is smooth and easy to control. And, though this chair is able to recline, the design offers nothing short of optimal stability and support when sitting in a standard position or swinging like a kid at the playground.
The chair has an interesting frame that can be put together or taken apart with ease, and it has two stability bars that make standing and sitting a breeze. There's a cupholder in one side of the fabric that can securely hold a beverage can or a bottle, and a pocket can be found on the other side that's perfect for your snacks or smartphone.
My favorite characteristic of all, though, and of most who tried the NEMO Stargaze Chair, was the recline feature. This was my preferred way to enjoy the chair, no matter whether it was night or day.
Reclining is as easy as laying back to your preferred position—you can nearly lie flat on your back to gaze up at the sky and cosmos above. What makes this so comfortable is that the headrest is held securely in place no matter your position, and the lumbar support is extraordinarily good. I had recently injured my lower back, and having the support this chair provided at camp was a godsend.
Experiences with the NEMO Moonlander Table
I may be head over heels for the chair, but this table proved to be the perfect companion to it. As noted above, the Moonlander Table can be positioned to stand at several different heights. I primarily used it as a standard camp table beside my camping chair, but it was also nice to set in my lap during mealtime.
Campgrounds tend to be rather dusty, so I didn't spend much time with the table in its low four-inch picnic table mode as I didn't want to be down with it on the ground. I can, however, see myself taking this table on a picnic to the park and sitting with it in the grass beside my wife and me during a fairweather sunset.
Its versatility and compact folding design make the NEMO Moondlander Table an ideal picnic, campground, and road trip companion. In fact, I don't think it'll be leaving the rear of my truck for a long time, at least not until the next time I bust it out at camp.
More NEMO Gear and Other Deals from Moosejaw
There are dozens of NEMO products and countless other gear items on sale now during the Moosejaw Fall Sale. Aside from the chair and table above, you can get discounts on the:
And so much more. So check out the Moosejaw Fall Sale today and grab the gear you want while supplies last.
---
This post is sponsored by Moosejaw.
Some images courtesy of Moosejaw, All Rights Reserved.
Backpackers.com Affiliate Policy: This guide contains affiliate links, which help fund our website. When you click on the links to purchase the gear, we get a commission, and this goes a long way to creating guides, gear reviews, and other excellent content.