Backpackers.com — Well, it's that time of year again. Turkeys are in the oven, potatoes are being peeled and mashed, and pies are cooling on the windowsills (real or imagined).
Following Thanksgiving Day (a happy one to you and your family) comes the other, darker American tradition.
Black Friday. Queue the lightning and thunder, right?
Two Opposing Ends
In the outdoor world Black Friday has always been a blight and a boon.
On the one hand, gear is expensive. An annual holiday for making stuff cheap sounds like a great idea because it allows the outdoor junkie to grab the perfect new piece of kit, or the outdoor enthusiast a few clutch items for their next excursion.
On the other hand, the consumerism and greed that is driven by Black Friday, that the faux-holiday has become synonomous with, perturbs the mind of most backpackers. Why shop in a riot-filled department store when you could go for a hike the day after the largest meal of your life, right?
The split is a legitimate concern, and many outdoor folk wonder what party line they should tow. Our advice? Do what feels right to you.
In order to help you decide what's "right", we've collected what various outdoor companies are doing in, around, or on Black Friday.
This is the second year of REI's insanely popular #OptOut campaign, in which it closes all of its stores for Black Friday, pays its employees, and encourages everyone under the sun to "get outside."
The tagline this year: "Will you go out with me?" Sort of sweet, a little sexual, it gets the point across.
At the time of publishing REI has over 3.5 million people opting outside. It's a powerhouse of a campaign that eschews the frantic buying of Black Friday altogether.
Many companies have piggy-backed on REI's #OptOutside campaign, one of which is Outdoor Research. The company has made a pledge to donate $10 to Paradox Sports, an "adaptive sports non-profit dedicated to providing outdoor adventure experiences to the physically disabled."
You can see the full terms on the OR website, but essentially you use the hashtag #OptOutside and #OutdoorResearch during Black Friday. The company then sends $10 to Paradox Sports, up to $5,000.
Outdoor giant Patagonia has jumped on the bash Black Friday bandwagon in a different way this year. Instead of shutting stores and stopping sales it is donating 100% of its sales to environmental grassroots organizations.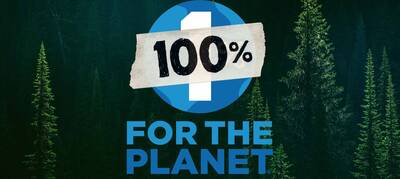 You read that right: 100% of sales. Everything Patagonia sells on Black Friday, from its brick and mortar shops around the globe to its web store, will go towards organizations hell-bent on helping the environment.
The company already gives 1% of its sales back to the planet each year as a founding member of the 1% For the Planet organization. It's doubling-down (well, hundred-folding-down) on its commitment this year.
Those Discounts, Though
If you're someone who wants to give a big finger (you know the one) to Black Friday, consider the above options. If you're a penny pincher who doesn't care, there are deals to be had.
We've included some of the better deals below.
The world's largest outdoor online retailer, Backcountry.com typically goes big on Black Friday. This year they have 40% off for select brands, and many lower percentages off for many other brands.
Gear like the Arc'teryx Cerium LT Hoody, our Premium Pick for the Wilderness Backpacker, is 25% off. Or the Granite Gear Crown V.C. 60, our Budget Pick for the Ultralight Backpacker, which is also 25% off.
The deals are hot, and will continue to be so through Black Friday (and likely Cyber Monday, too).
Cottage Gear
Then there's the cottage gear companies. These aren't mega-manufacturers, but small shops in the U.S. that produce high quality gear. They often give a 10-20% discount during Black Friday, and it's the only time of year you can get the gear on the cheap.
Here's a list of discounts from some of our favorite cottage gear companies, with help from the more comprehensive list from the Ultralight Community on Reddit.
DD Hammocks: Hammock bundles are 15-20% off and you get Free T-shirts for orders over $150.
Tarptent: They offer 10% off almost all tents in limited quantities through Monday, November 28..
ZPacks: They offer $50 off all sleeping bags and Plex Tents, and $25 off all Arc Backpacks. They include a free fleece hat for all orders over $400. The sale runs through November 28.
What Will You Do?
Deals abound. Honestly, they will abound until the end of the year. Will you spend this Black Friday outside, buying gear, or multi-task like a champ and get both done?
We're going to #OptOutside because a post-Thanksgiving hike is what the body needs more than anything. Enjoy the holidays!
Featured image courtesy Joseph via Flickr. All other images courtesy of their respective manufacturers, All Rights Reserved.
Affiliate Policy: We support the hours that go into our reviews and testing through affiliate commissions on purchases made through links in this article. These don't effect the outcome of our reviews or selection of gear, as per our Review Policy.