With growing global concern about climate change, many companies are working to reduce their carbon footprints.
The Outdoor Industry Association (OIA) and five members of the OIA Climate Action Corps — Burton, New Balance, Patagonia, REI Co-op, and Gore's Textiles Division (Gore) — are pleased to share the findings of research they jointly commissioned on the viability of electrifying the textile and clothing sector.
According to the report, there are many opportunities to put policies into place that help businesses save money and cut emissions throughout the supply chain.
The research, Electrification of Heating in the Textile Industry: A Techno-Economic Study for China, Japan, and Taiwan, looked at how much energy might be saved, how much CO2 could be reduced, and how much it would cost to implement electrification technology.
The study's key findings show that switching from traditional systems to industrial heat pumps can result in significant energy savings, fewer CO2 emissions, and cheaper prices.
The report also makes a number of important recommendations for the textile sector and decision-makers to increase electrification in the textile and apparel sector and hasten the reduction of carbon emissions.
Sarah Rykal, Senior Manager of OIA's Climate Action Corps, said this is the first research of its kind, and they are thrilled to now be sharing these findings with suppliers in China, Japan, and Taiwan to help increase sustainability on a broader scale.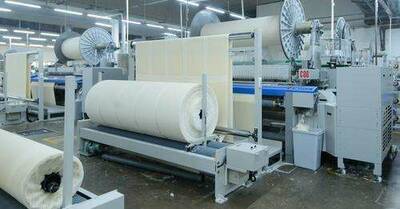 "Our study demonstrates how there is an opportunity to decarbonize thermal heating processes in apparel and textile factories in a way that reduces emissions, energy, and cost over time," she said.
Kim Drenner, Head of Supply Chain Environmental Impact at Patagonia, said the global supply chain is the source of most of our carbon emissions, so we must work with factory partners to transform how we make products and reduce the harm done in our name.
"We joined REI, New Balance, Gore, and Burton to collaborate with the OIA on this study, so the researchers were able to cover a diverse range of factories and stakeholders," she added.
This research is a step forward because it provides tangible, cost-effective ways for suppliers and brands to end their reliance on fossil fuels.
---
Images courtesy of Global Efficiency Intelligence and Textile Sustainability Hub
Backpackers.com Affiliate Policy: This article may contain affiliate links, which help fund our website. When you click on the links to purchase the gear we get a commission, and this goes a long way to creating guides, gear reviews, and other excellent content.