Whether you're a weekend warrior, an ultralight-focused ultrarunner, or an outdoor enthusiast, the Outdoor Vitals CS40 Ultra backpack is for you.
The new pack from the Utah-based performance outdoor brand delivers more support and comfort than ever before while remaining lightweight — a feat few on offer can claim.
"With the CS40 Ultra, we set out to find a solution to a problem," said Tayson Whittaker, founder of Outdoor Vitals.
"How do we make an ultra-light backpacking pack that is comfortable while carrying heavy loads? The crux of the development was the frame," Whittaker added.
He said their team worked with industry-leading carbon fiber specialists to perfect and tune a proprietary 2-ounce carbon frame that allows for lateral movement while providing support and structure.
The result is an ultralight pack that allows hikers to carry enough supplies for multi-day trips without destroying their back and shoulders.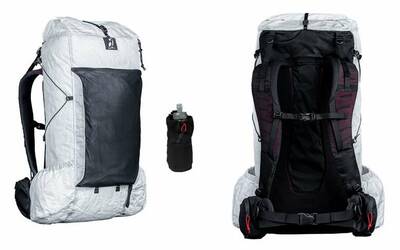 CS40 Ultra Overview
The CS40 Ultra can handle weight in a dynamic manner, keeping hikers comfortable over extended days on the trail, thanks to the carbon frame's greater load support and stability while responding to the body's natural motions.
Keeping extra weight off the shoulders, a special integrated strap system works in tandem with the frame to give practical load-lifting capabilities.
One of the lightest camping packs on the market, the CS40 Ultra weighs only 27 ounces.
Challenge UltraWeave 200 fabric, which is waterproof and twice as strong as 500D Cordura but three times lighter, allows for this weight.
Withstanding the roughest circumstances, this cloth is waterproof. The technical qualities of any comparable-weight fabric are greatly exceeded by this one, which weighs only 3.5 oz per square yard.
A well-thought-out, completely cushioned, load-bearing hip belt is also included with the backpack, which provides a superior fit.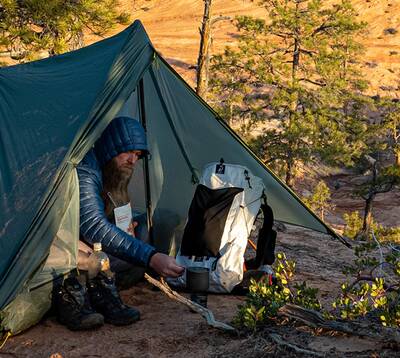 Targeted cuts for weight loss and ventilation may be seen on this hip belt's distinctive design.
In order to minimize load sagging and retain weight higher and closer to the body, the main compartment's contour features a distinctive and purposeful curvature.
The CS40 Ultra will be available for presale on May 8, with a release day set for August 15. The pack has a listed price of $367.97.
See our full Deep Dive of the CS40 Ultra backpack. To learn more, visit www.outdoorvitals.com.
---
Images courtesy of Outdoor Vitals
Backpackers.com Affiliate Policy: This article may contain affiliate links, which help fund our website. When you click on the links to purchase the gear we get a commission, and this goes a long way to creating guides, gear reviews, and other excellent content.