The Pace of Nature Giveaway has ended! We have two stoked winners and some incredible prizes. Stay tuned for our next Giveaway.
We have partnered with ten incredible brands to give you first-class gear for a backpacking-filled summer.
Win over $1800 in prizes. There will be two winners, First and Second Place. Enter with your email address and first name, and earn many additional entries by sharing with your friends, following participating brands on Instagram, and completing our Backpacker Type survey! The giveaway will run from May 27 – June 3.
Enter Giveaway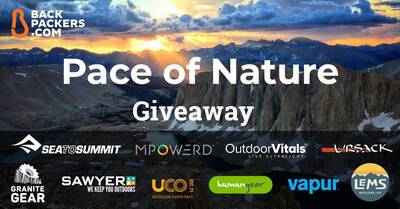 Prizes
First Place
Ascent II Sleeping Bag by Sea to Summit
Dominion 1P Tent by Outdoor Vitals
Allmitey Critter Bear Bag by Ursack
Luci Base Light by MPOWERD
Water Bottle and Filter Kit by Vapur
Spork, Bowl, and Accessory Kit by humangear
Filter and Repellent Kit by Sawyer
Air Rechargeable Headlamp by UCO
Backpackers.com Adventure Badge Stickers (2 of your choice!)
Second Place
Blaze 60 Backpack by Granite Gear
Boulder Boot by Lems Shoes
Major Bear Bag by Ursack
Luci Original by MPOWERD
Water Bottle and Filter Kit by Vapur
Spork and Bowl Kit by humangear
Filter and Repellent Kit by Sawyer
Air Rechargeable Headlamp by UCO
Backpackers.com Adventure Badge Stickers (2 of your choice!)
Giveaway Products!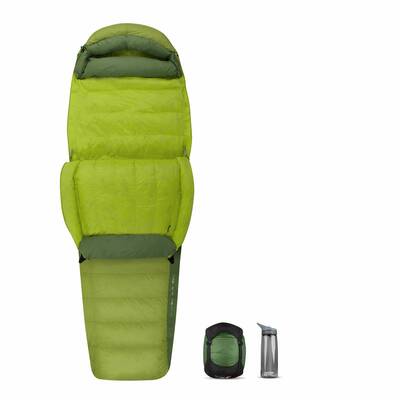 The Sea to Summit Ascent line of sleeping bags is all new for 2019, and is one of their most versatile models yet. You can win the Ascent II, which is rated to 15 degrees, weighs just 2 pounds 6.8 ounces, and is meant for 3-season use. The bag uses treated and traceable down for maximum water protection and three unique zippers for a variety of sleep positions, including a comfortable quilt-style fold down and a foot opening.
---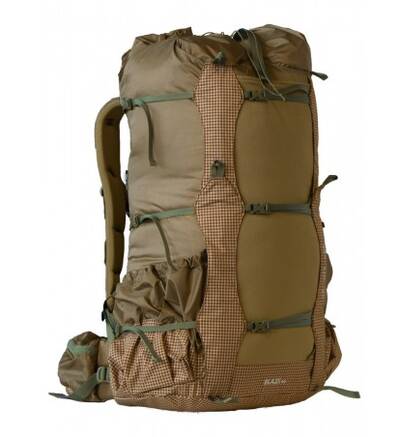 The Granite Gear Blaze 60 backpacking pack is an upgrade to one of the more popular and versatile models on the market. The Blaze strikes a great balance between ultralight-friendly features and weight (3 pounds even), while being able to haul 50 pounds. It uses Granite Gear's unique form factor, with ample compression straps, ample water bottle pockets, and an adjustable hip belt and torso. The Blaze 60 is the perfect balance most backpackers are looking for, and you can win one here.
---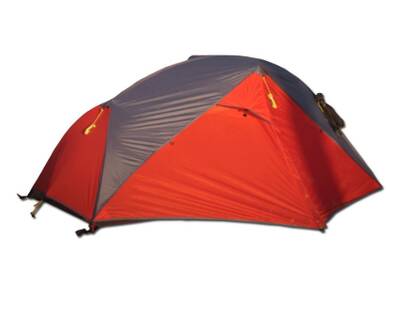 Outdoor Vitals makes incredible direct-to-consumer ultralight backpacking gear, and their new 1-person backpacking tent is a standout. The Dominion is built for weight-conscious backpackers, using DAC Featherlite poles and 15D silicon-fabrics, yet is still highly functional with fully freestanding design, an included footprint, and plenty of room. At just under 3 pounds, the Dominion 1P tent is more than enough for one person in the backcountry. You can win it here!
---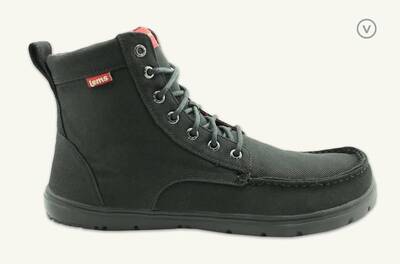 Lems Shoes is all about zero-drop footwear — a popular trend in outdoor footwear today. The Boulder Boot is a zero-drop, ultralight boot that is both stylish and fit for the trail. A single boot weighs just under 10 ounces, which is ridiculously light. You can win these boots in this giveaway, but you can also pick from any of Lem's collection of excellent footwear!
---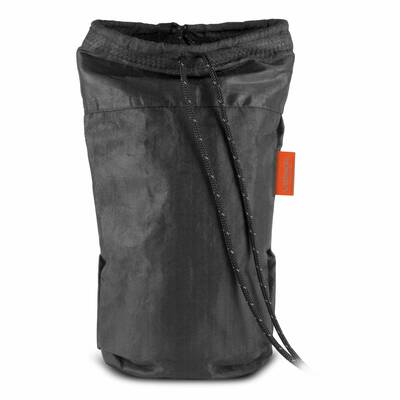 Ursack is known for upending the bear-proof market with its high-tech bags. In short, these bags are rip-resistant to the point that bears can't get through them. They still have to be hung, but weigh significantly less than a full bear canister. For First Place you can win the Allmitey Critter Bear Bag, which weighs just 13 ounces and protects from big bear claws and small critter claws. For Second Place you can win the Major Bear bag, which weighs 7.6 ounces and protects against big bear claws (but not necessarily critters)!
---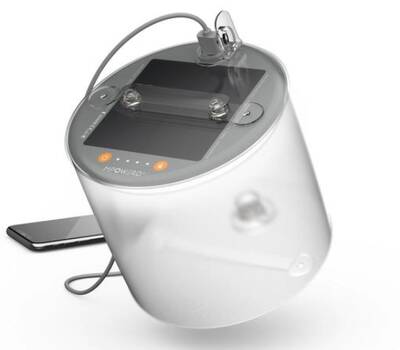 MPOWERD is known for inflatable solar lanterns, and they're giving away two versions of their classic design in this giveaway. First place will receive the Luci Base Light, a brand new,  super-sized version of their best lights. It disperses 300 lumens on high, has a 4000 mAh lithium-ion battery, charges fully in 28 hours via the sun, and lasts for 2.5 hours on high. It also has a USB port for quicker charging, a battery indicator light, floats, and weighs 10 ounces. It's a highly capable camp lantern for groups. The Luci Original goes to Second Place, and weighs just 4.4 ounces, has 75 lumens, and can last for 6 hours on high. This is the original (duh), and a very capable backpacking lantern.
---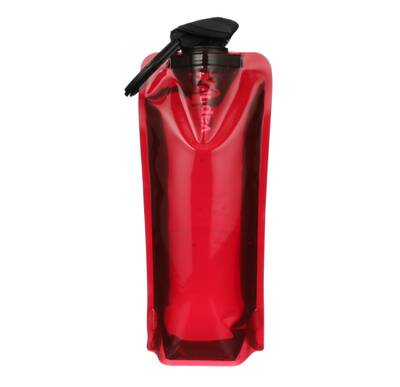 Vapur is all about ultralight water carrying devices, like flasks and water bottles, and has put together a full kit for this giveaway (and for both winners). You'll receive the Vapur MicroFilter and 1L Anti-Bottle. The 1L Anti-Bottle is an all-purpose water storage device that acts a lot like a bottle, but better. It can be frozen, reused, folds into itself, clips to anything, has a tough Flip Cap, and is BPA free.  The MicroFilter is a hollow fiber membrane filter that removes bacteria and most protozoa, and the whole thing weighs just 2.7 ounces. You'll also receive the DrinkLink system by Vapur, which includes a 1.5-liter Anti-Bottle and a hose system to create a hydration bladder.
---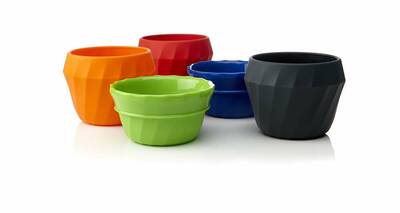 humangear creates simple and reusable outdoor food products, and they're including a number of them for this giveaway. First is a FlexiBowl, which is a silicone collapsible bowl that's easy to pack and clean. Next is the brand-new Ti Spork, which is a Titanium version of their very popular GoBites spork. First place will also receive 3 Medium GoToob+ containers to store liquids, and 3 Medium GoTub containers to store pills and other small items.
---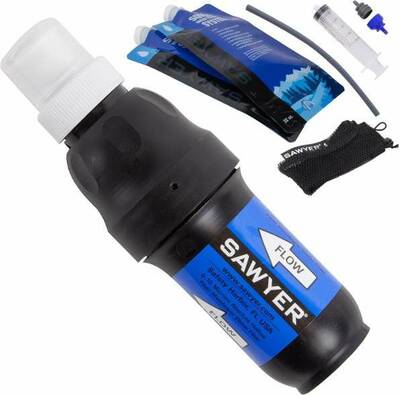 Sawyer is an industry leader in water filters, and you have a chance to win one, along with a number of other useful products. First place will get the classic Squeeze filter kit, along with Permethrin and Picaridin insect repellent and a pack of blister bandages. Second place will receive the new Micro Squeeze and the same set of insect and blister products.
---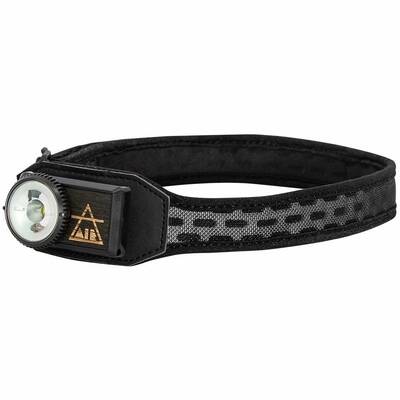 UCO makes stylish and useful outdoor gear, probably best known for their incredible matches. In this giveaway you can win their new Air Rechargeable Headlamp, a 150-lumen lithium ion rechargeable headlamp that combines style and comfort. It has a red night vision mode, a fully adjustable stitched neoprene strap, and 48 minutes of life on High.
---
Backpackers.com Affiliate Policy: This guide contains affiliate links, which help fund our website. When you click on the links to purchase the gear we get a commission, and this goes a long way to creating guides, gear reviews, and other excellent content.