Patagonia makes some of the best outdoor clothing you can buy. But did you know Patagonia is also committed to improving its environmental impact?
Patagonia's commitment to environmental performance is as legendary as it is inspiring.
The global brand has removed persistent perfluorinated compounds (PFCs) from 100% of its Powder Town Series after years of research and revision, substantially lowering Patagonia's environmental impact without losing reliable performance.
Water repellency can be crucial under harsh situations. However, water-repellent coatings are manufactured with polyfluorinated chemicals.
These compounds include fluorine, a "forever chemical" whose production affects human and animal health, accumulating in humans through air, water, and food and lingering for thousands of years, which is why being PFC-free is recommended.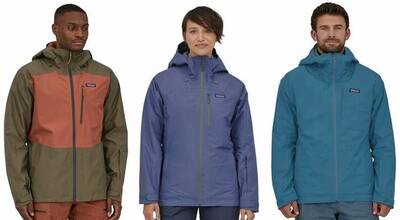 With Patagonia's Powder Town Series, you can be confident that your Powder Town Jacket (both men's and women's), Powder Town Bib Pant, Insulated Powder Town Jacket for Women, and other products are PFC-free.
You can enjoy PFC-free party laps in Powder Town without worrying about the long-term effects on your health and the environment.
Check out Patagonia's Powder Town Series at Backcountry.
---
Images courtesy of Backcountry
Backpackers.com Affiliate Policy: This article may contain affiliate links, which help fund our website. When you click on the links to purchase the gear we get a commission, and this goes a long way to creating guides, gear reviews, and other excellent content.