Rad Power Bikes, a trailblazer in the e-bike industry, is unwavering in its mission to bolster e-bike safety and security through the inception of the Rad Academy.
Whether you're an e-bike neophyte or an adept rider with countless miles under your wheels, the Rad Academy offers a wealth of knowledge and hands-on training to keep you safer and more secure on the road.
Rad Academy provides a comprehensive guide to e-bike safety and security, covering crucial aspects like helmet usage, signaling techniques, and bike adjustments.
Brush Up on the Safety Essentials: Dive into crucial safety practices, encompassing helmet usage, signaling techniques, and a range of measures to ensure a safer journey.
Review E-Bike Rules and Regulations: Understanding the local e-bike laws is vital for legal and harmonious riding. Rad Academy ensures that participants are well-versed in these regulations, fostering law-abiding and considerate riders.
Adjust Your E-Bike for Comfort and Safety: One of the keys to an enjoyable and secure e-biking experience is making precise adjustments to your e-bike. Rad Academy teaches riders to tailor their e-bike's components for comfort and safety, covering everything from saddle height to handlebar position.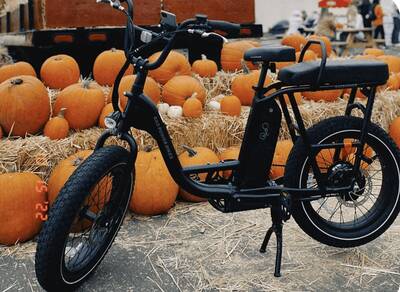 The Rad Academy presents comprehensive courses that blend theoretical knowledge with hands-on practice.
It empowers e-bike enthusiasts of all levels, ensuring they can confidently and securely navigate the roads while enjoying the many benefits of e-biking.
---
Images courtesy of Rad Power Bikes
Backpackers.com Affiliate Policy: This article may contain affiliate links, which help fund our website. When you click on the links to purchase the gear we get a commission, and this goes a long way to creating guides, gear reviews, and other excellent content.