REI Co-op has announced a series of new initiatives aimed at increasing awareness of and opportunity for cycling.
These include the growing collection of their e-bikes available online and through its retail stores.
REI Co-op E-Bikes
In order to ensure that customers benefit when purchasing e-bikes, the co-op is expanding its selection of e-bikes and advocating for clear legislation, better access, and further education.
Gautham Rao, divisional vice president for activity at the co-op, said e-bikes are here to stay.
"They can help more riders overcome challenges presented by topography, trip distance, lack of time, or physical limitations," he said.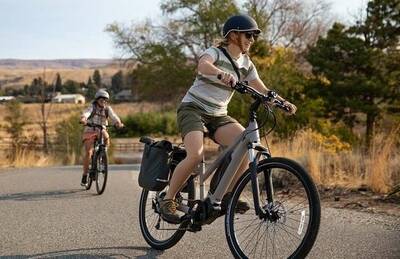 The domestic bicycle market's fastest-growing segment in 2022 was e-bikes, whose popularity among consumers is still rising.
The co-op's e-bike sales increased by +14% in 2021–2022, in line with figures from Circana that showed e-bike sales were up +14% across the board.
To serve this growing consumer base, REI now offers four e-bike models through its in-house Co-op Cycles line.
The newest range, Co-op Cycles Generation e electric bikes (Gen e), debuted in June 2022 as a lifestyle-oriented model designed to carry cargo over varied terrains.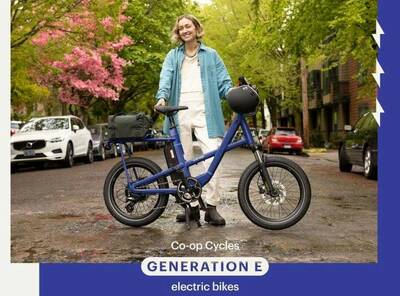 This year, REI will introduce new road e-bike and e-mountain bike models from its own Co-op Cycles brand as well as many other brand partners.
Additionally, the co-op will offer in-store maintenance, training, and support to keep e-bikes in good operating order.
Every e-bike purchased at REI includes coast-to-coast assistance throughout the nation, free flat fixes, 20% off shop services, two years of free adjustments for REI Co-op members, and one year of free adjustments for non-REI members.
Through REI's Experiences, the co-op offers e-bikes for no additional charge on its cycling adventure trips, including the San Juan Islands, Death Valley, Yellowstone, Glacier, Moab, Arches, and Grand Junction.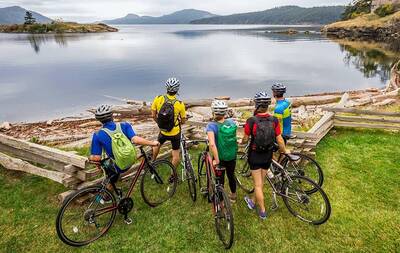 Customers can also find e-bike resources on REI.com through its Expert Advice e-bike-related articles, with various resources on "how to choose an e-bike," "how to transport an e-bike with a car rack," "which accessories are best to complete their cycling kits," and more.
The co-op is also partnering with industry groups and cycling nonprofits to support cycling infrastructure improvements.
---
Images and content courtesy of REI Co-op
Backpackers.com Affiliate Policy: This article may contain affiliate links, which help fund our website. When you click on the links to purchase the gear we get a commission, and this goes a long way to creating guides, gear reviews, and other excellent content.