The concept of sustainable living is becoming more mainstream, and REI Co-op is leading the way.
The new standards provide a platform for REI and its 1,000+ brand partners to engage with each other, their suppliers, and customers.
This is to reduce their impact on the environment, advance equity in the outdoors, and improve their own bottom lines through smarter and more effective business practices.
Chris Speyer, VP of Product, said the standards keep the co-op and over 1,000 of its brand partners accountable as they address the issues that are most important to the community.
"The products we carry represent our greatest opportunities to support better ways of doing business. We want our members and customers to know the products they purchase at REI are helping to build a better retail industry," he said.
The new version builds upon the co-op's existing standards while elevating expectations in three key areas: fighting climate change, advancing inclusion in the outdoors, and managing chemicals.
REI's Product Impact Standards, among the first of their kind in the retail industry, are designed to evolve over time to ensure the co-op proactively engages partners on the industry's most important topics.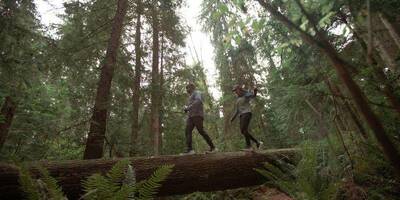 Brands are now expected to measure their greenhouse gas emissions and establish goals for reducing them.
Via the Science Based Goals project, REI has publicly committed to meeting its own emissions reduction goal (SBTi).
With relation to pricing equity across size ranges, inclusive sizing, and inclusive products for various hair types, there are new demands to advance equality throughout outdoor equipment and apparel.
To make sure the new guidelines are both practical and effective, partner brands were consulted during the development of the standards.
---
Images courtesy of REI
Backpackers.com Affiliate Policy: This article may contain affiliate links, which help fund our website. When you click on the links to purchase the gear we get a commission, and this goes a long way to creating guides, gear reviews, and other excellent content.