This is the best time of year to get expensive outdoor gear on the cheap. Discounts abound, but REI has created a point of difference with its Gear Up and Get Out holiday sale, which runs from November 11 to November 15. It's short, goes live (today) well before the madness of Black Friday and Cyber Monday, and offers serious discounts on world-class outdoor gear.
We got a sneak peek at the sale, and have hand-picked our favorite items for you to peruse.
Enjoy, and make sure to join REI in Opting Out on November 29th.

The Best REI Gear Up Get Out Products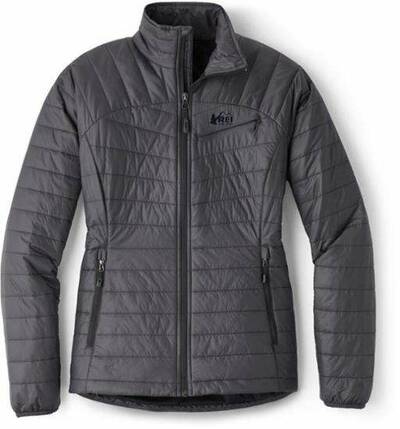 The REI Revelcloud is a synthetic insulated jacket that works in just about any condition. Take it for out for a cool night in the city, stuff it into your day pack for a long hike, or compress it into the hand pocket for a full backpacking trip. It's fairly lightweight (under 14 ounces), uses 60 grams of insulation (a moderate amount!) that consists of 55% recycled water bottles, and uses fabrics that have been bluesign approved.
A zippered chest pocket, two zippered hand pockets, a full length zipper, and wind-resistant shell make this an all-around, easy-to-wear insulated jacket. And it's 50% off.
See Women's REI Revelcloud II
See Men's REI Revelcloud II
---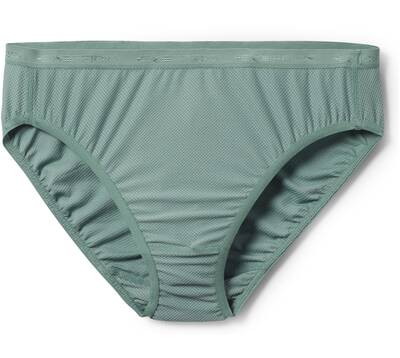 We try to stay away from the term "legendary underwear" as often as we can — but in the case of the Give n Go Mesh Boxers and Bikinis, we have to say it. ExOfficio helped to launch the "travel underwear" category of clothing, and the Mesh Briefs are its leading model. They're made of incredibly soft, stretchy, breathable, and quick-dry mesh material, and have a long-lasting waistband.
Most importantly, the AEGIS Microbe Shield keeps them stink free for way longer than normal underwear.
See Women's ExOfficio Bikini Brief
See Men's ExOfficio Boxer Brief
---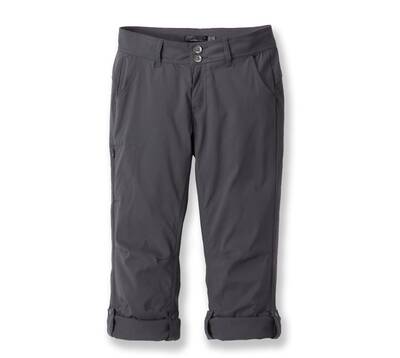 prAna makes incredibly versatile pants, specifically with the Zion fabric. The Halle line is for women, the Brion for men. The Halle is regarded as one of the best general hiking pants around, yet works equally well for days in the city or travel. They are durable, come with intelligent design features, and have snaps to cuff the pants. prAna (and REI) offers the Halle in plus sizes as well!
For men, the Brion pants are prAna's slightly more urban Zion model, but they work well for hiking, too. The Brion features a more normal zipper and belt loops, and is slightly fitted for a tailored look.
See Women's prAna Halle
See Men's prAna Brion
---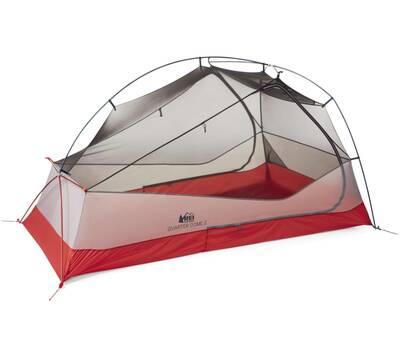 The REI Co-Op Quarter Dome 2 is a classic lightweight backpacking tent. REI redesigned the line with new architecture for increased headroom (by 28%!) and more footbox room. The goal is to hang out with two people in the tent, which is now possible. REI also updated the tent materials to incredibly lightweight 15D and 20D ripstop nylon, which packs down small yet lasts.
It has two doors, a hubbed aluminum pole set, and is freestanding. The Quarter Dome 2 weighs 3 pounds 12 ounces, and has a peak height of 42-inches. If you want that high-end backpacking tent without shelling out an exorbitant amount of money, this is the one.
See REI Quarter Dome 2
---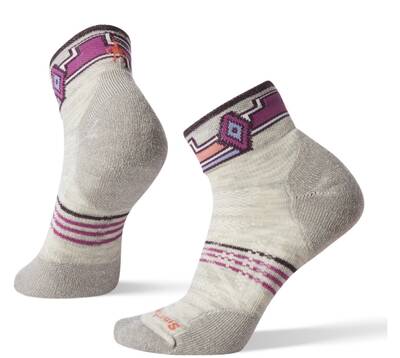 Socks might feel like a dime a dozen, but they're really not. The second you slip into legitimate merino wool socks you will understand why Smartwool has built a clothing empire off gloves for feet! (Well, gloves for hands, too.) The PhD line is a favorite with our staff, and the Outdoor Light Mini socks take the cake for those wanting a short, wicking, minimal, no-fuss sock that will last for years.
They have a bit of cushioning for protection on the trail, come up to the ankle, and use a combination of merino, nylon, and elastane for maximum stretch and comfort.
See Women's Smartwool PhD Outdoor Light Mini Socks
See Men's Smartwool PhD Outdoor Light Mini Socks
---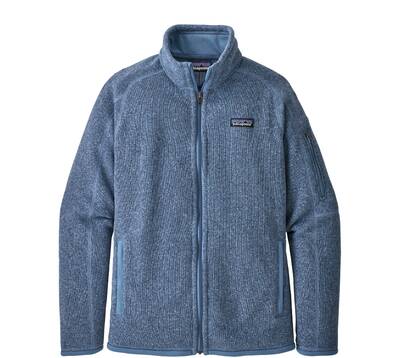 The Patagonia Better Sweater is iconic. We reviewed and awarded this product, most of our staff has this jacket, and it's become the standard against which other 200-weight heathered fleeces are measured. The beauty of the Better Sweater is that it doesn't pile like other fleece, it provides decent wind protection (most fleece doesn't), and it has two simple zippered pockets (and an arm sleeve pocket) for warm hands and basic storage.
The best part, though, is that it's now made of 100% recycled material, the yarns are dyed with low-impact processes, and it's made in Fair Trade Certified conditions.
See Women's Patagonia Better Sweater
See Men's Patagonia Better Sweater
---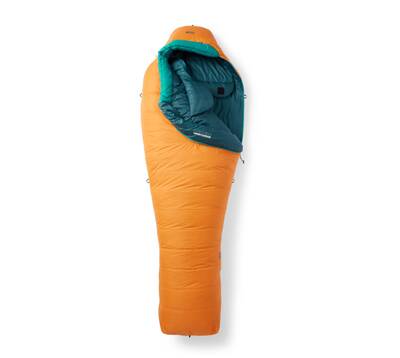 The REI Down Time 0 sleeping bag is a big ol' secret. Yes, REI makes a bag rated to 0-degrees F, uses 650-fill duck down to do so, and the whole thing weighs just under four pounds. For those who need a sub-freezing bag and really, really don't like the cold, this mummy bag is an excellent choice.
It uses bluesign materials, the down is RDS certified, and there are pad loops for attaching the bag to a pad in the night.
It's hard to find a good 0-degree bag, and this one from REI isn't even that expensive!
See REI Down Time 0
---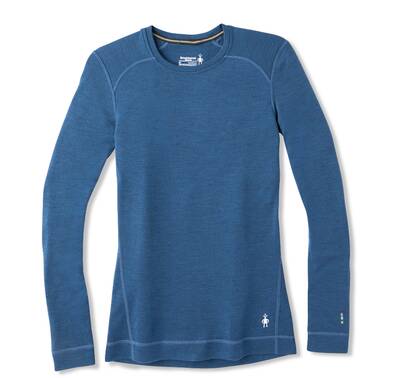 Most backpackers would be cold without a base layer, so we tend to take our recommendations quite seriously. The Smartwool Merino 250 line is an outstanding midweight base layer that does two things very well: it keeps you warm, and it remains comfortable no matter how many layers you wear. You need these two things on a cold night.
These base layers also do well in normal life, too, as they're stylish, remain fairly odor free, and of course layer with everything. They also have a UPF 50+ rating and are made of 100% merino wool.
See Women's Smartwool Merino 250 Base Layer
See Men's Smartwool Merino 250 Base Layer
---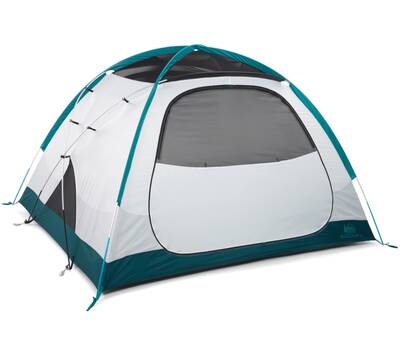 The REI Base Camp 4 is for the car campers who want a superb domed shelter. This tent measures 100 x 86 inches, which means it will easily fit four people (and maybe a dog!). It's built for 3- and 4-season use, and the dome structure provides a huge amount of headroom and stability in high winds. There are two full doors and vestibules, each with their own amount of space, and it's totally freestanding.
The Base Camp sets up like a classic tent, but is larger and significantly sturdier than others. It has an extra set of poles for stability in wind, and the materials are very durable. Our staff has used this model for years at festivals and in campsites, and it continues to hold up.
See REI Base Camp 4
---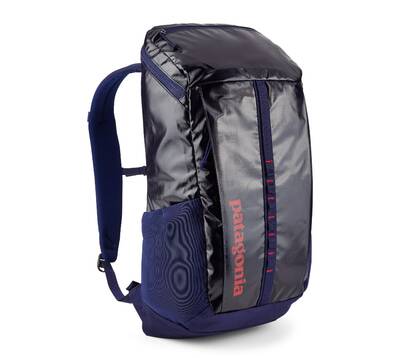 Patagonia knows how to take a tired, old category and give it new life. There are countless travel backpacks out there, yet the Black Hole 25L Travel Pack makes a solid impression. Part of it is the unique Black Hole exterior fabric, which is incredibly weather- and scratch-resistant, yet is shiny enough to look good.
The pack is well designed, with a large panel opening into the main chute, a simple zippered stash pocket up top, and two mesh water bottle pockets along the sides. Add lightly padded straps and back, an internal sleeve that can hold a 15-inch laptop or bladder, and a hydration port, and you are set.
Patagonia recently updated this line, and it's now made from 100% recycled material.
See Patagonia Black Hole 25L Insulated Jacket
---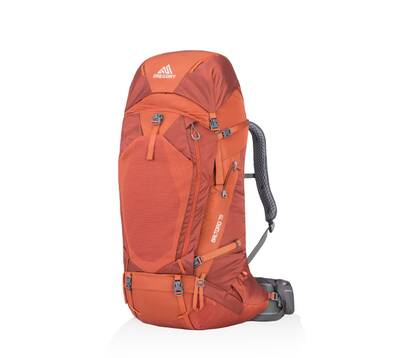 Gregory makes premium backpacking packs. That's just what they do. The Baltoro and Deva packs are top of the line, even for them, and they rarely go on sale. We reviewed and awarded the Baltoro as our Premium Pick Backpack, mostly for its sheer comfort and ingenious design.
The standout features (there are a lot) are a U-Zipper that allows you to access everything in your pack easily, an included bladder sleeves that doubles as a summit pack, an included custom-fit rain cover, and an unreal A3 suspension system that can hold upwards of 50 pounds with ease. You get a ton of other nifty features as well, including more pockets and storage compartments than you might imagine could fit on a backpack!
These packs are excellent for wilderness backpacking or international travel, especially if you have a heavy load. Gregory spends a good deal of research and testing to make the Baltoro and Deva lines fit exceptionally for men and women, respectively.
See Women's Gregory Deva 70
See Men's Gregory Baltoro 75
---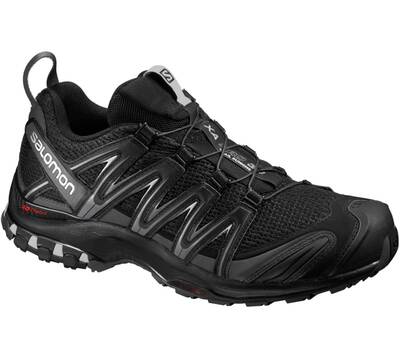 Salomon makes the best narrow-footed hiking shoes around, and the XA Pro 3D is a perfect crossover pair for the trail runner, hiker, and backpacker. They strike the balance between supportive and durable, yet incredibly quick and breathable, that are needed to do all activities well. We reviewed this shoe, and absolutely loved it.
The XA Pro 3D features Salomon's SensiFit wrap technology, the 3D Advance Chassis for stability, and Kevlar Quicklace system for secure laces. Basically, go wherever you need to in these rugged trail runners.
See Women's Salomon XA Pro 3D
See Men's Salomon XA Pro 3D
---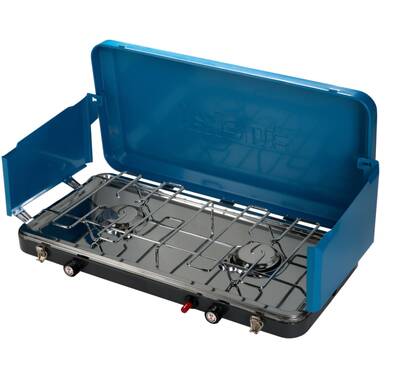 Eureka is known for quality camping gear, and they have outdone themselves with the Ignite Plus 2 Burner Camp Stove. This propane stove has two burners that output 10,000 BTUs (quite hot!), two knobs that simmer well, and an auto ignition button so you don't need a match.
The construction quality is really what you're after in a camp stove, and Eureka hits the nail on the head. The stove is large (23 x 12.8 inches), allowing you to store heavy pots and pans, yet the grill comes off easy for cleaning. The latches are durable, and the stove is JetLink compatible, which allows you to connect it to other Eureka stoves for elaborate meals.
See Eureka Ignite Plus 2
---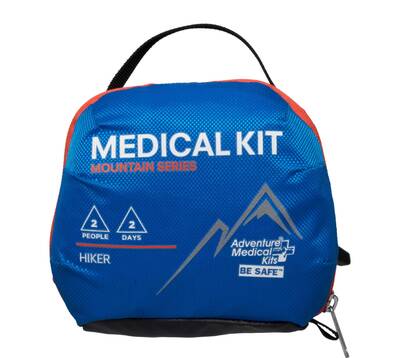 Everyone needs an emergency medical kit. Adventure Medical Kits is the leader in pre-packaged safety supplies, and the Mountain Series contains everything two people would need for a few days in the wild. The organization of items is excellent, and you'll get a trauma pad, medications for allergy and pain, EMT shears and precision forceps, antiseptic wipes and butterfly bandages, moleskin, and a wilderness medicine guide.
This is a buy, store it, and never hope you have to use it kind of item — but one everyone needs.
See Adventure Medical Kits Mountain Series
---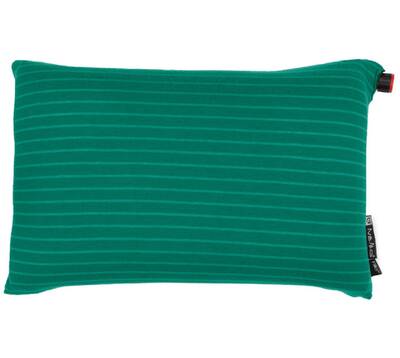 Backpacking pillows give that extra umph of comfort at the end of a long trek. NEMO leads the pack with the Fillo, a premium pillow that combines plush exterior fabric, a bit of luxury foam, and an inflatable pouch for customizable sleeping comfort.
The micro suede cover is removable for washing, and the whole thing packs down fairly small, so you can fit it in a corner of your backpack. It weighs just under 11 ounces. Not ultralight, but packed with comfort!
See NEMO Fillo
---
This article is sponsored by REI. All images courtesy REI. 
Backpackers.com Affiliate Policy: This guide contains affiliate links, which help fund our website. When you click on the links to purchase the gear we get a commission, and this goes a long way to creating guides, gear reviews, and other excellent content.