We're in unprecedented times. The COVID-19 pandemic has turned the world upside down, and for most outdoor-loving folk it means staying much closer to home than we're used to.
REI has launched the Inside/Outside Sale as a response to what we're all dealing with — and it's an opportunity to grab much-coveted gear to connect more to the nature at your fingertips. For most of us this is the backyard, front yard, or immediately local trail.
We highlight some of our favorites from the large sale, and hope each of you can spend a night under the sky soon.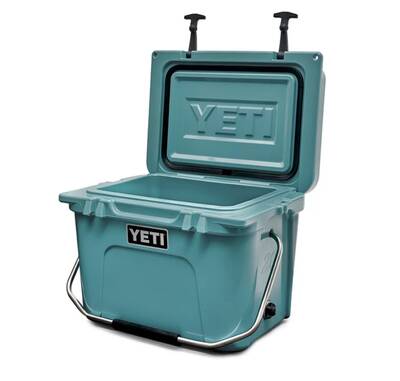 The Roadie 20 is YETI's nod to a travel-friendly cooler that comes in a ridiculously hard case. The Roadie includes a large carry handle that allows over-the-shoulder transport and comes with just 20-liters of space.
The perfect cooler to post up in the backyard during a campout, it'll hold your beers and keep them cold for hours. Then, when you're able to travel again, it will fit in the car easily.
See the YETI Roadie 20 Cooler
---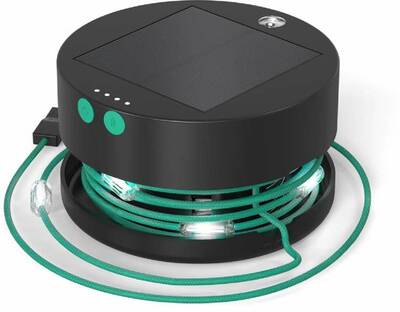 The MPOWERD LUCI String Lights were built to up the vibes of your campsite. Whether that's in a National Park or right in your backyard, the String Lights do an admirable job. The lights wind up into a base, which has a built-in solar panel on top, and the whole thing can charge fully in 14 hours of direct sunlight. You can also charge in 2-3 hours via USB.
The lights have 10 LED nodes and there are three brightness settings. It comes with clips for easy hanging and a battery indicator. The String Lights are great to set and forget in any environment, and provide quality light and high-end ambiance.
See the MPOWERD LUCI String Lights
---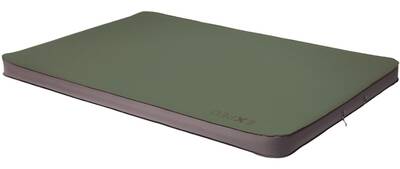 The Exped MegaMat Duo 10 is a Cadillac when it comes to camping sleeping pads. We have given the MegaMat line an award for years, and believe it rivals the comfort of many real-life beds.
For setting up camp in the backyard it is luxurious, and will make the call to sleep under the stars that much easier. Plus, it's a nice flat, wide surface at night to play games on. Once the world opens up again, you'll have a guest bed that sets up anywhere, a permanent camping sleeper, and a backup if you decide to go for that vanlife.
See the Exped MegaMat Duo 10
---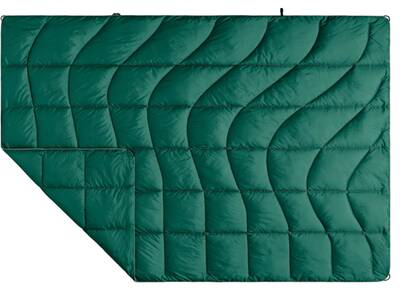 Rumpl is a brand that defines itself by blankets. Synthetic, down, recycled blankets — they're all warm, puffy, and serve as the perfect cozy layer for your life inside and outside. You can use it like a throw blanket on the couch, set it on the ground while you BBQ, or use it as an actual blanket during summer months.
The NanoLoft version is lightweight and warm, and it mimics the insulating properties of down. When you can hit the trail again, this blanket is an excellent luxury item in the campsite.
See the Rumpl NanoLoft Puffy Blanket
---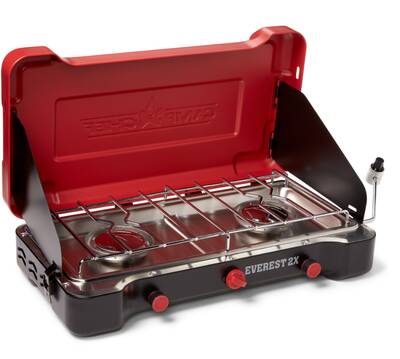 The Camp Chef Everest 2X High-pressure stove takes your typical camping stove and ups it a notch. It has a full foot in between burners for multi-pot meals, outputs 20,000 IBUs per burner, and can boil a pot of water in well under 3 minutes. The lid and sides are windscreens, and it all packs down rather small for a deluxe camping stove.
If you want to extend the outdoor experience in the backyard all the way to breakfast and dinner, the Everest is the best way to do it. Get that slab of bacon ready.
See the Camp Chef Everest 2X
---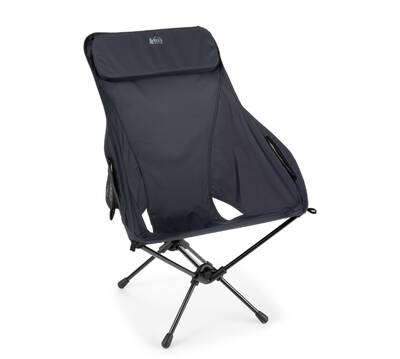 The REI Flexlite Camp Dreamer is the only truly lightweight high-backed chair in REI's deep chair offerings. Whether you're looking for your next backyard barcalounger or an easy-to-pack travel chair, the Camp Dreamer comes built with comfort in mind.
It comes with a headrest, which can be removed and used as a seat, two cup holders, and the ability to fold up like a tent into a small package.
See the REI Flexlite Camp Dreamer
---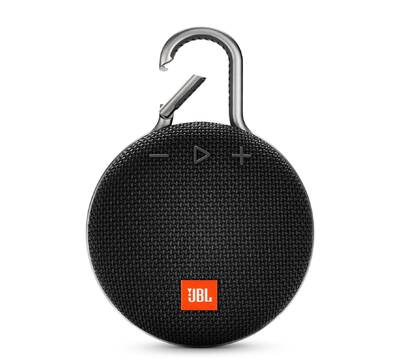 The JBL Clip 3 is a tiny bluetooth speaker with a built-in carabiner. Need we say more? Alright — it has a rechargeable lithium ion battery that can play for 10 hours on a single charge, is designed to be IPX7 waterproof (that's full immersion three feet under), and you can use two of them to daisy chain for a stereo sound.
It's built for an active lifestyle, and will make an excellent portable source of music for your backyard campouts or bike rides. We especially love the carabiner, which allows you to hang it from the inside of the tent and listen to music while playing games.
See the JBL Clip 3 Portable Speaker
---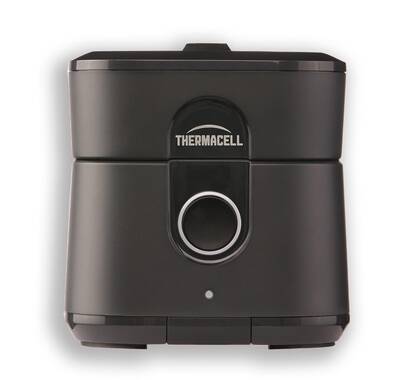 Thermacell is known for its mosquito repellent technology, and the Radius Zone creates a 15 foot area in which mosquitoes will leave you alone. Click it on with a single touch and you will repel mosquitoes without chemicals like DEET. It uses metofluthrin to repel mosquitoes, which is scent-free and poses no risk to humans, unlike other methods.
The Radius comes with a rechargeable battery, one 18 hr. Refill, and a Lock mode and Auto-Off timer. It works surprisingly well, and is great to have around the house as the sticky summer months start to come around.
See the Thermacell Radius Zone Mosquito Repellent
---

UCO makes quality practical gear, and that's what you need when you're looking for a headlamp. The Hundred headlamp is a simple torch that has 120 lumens of light, a single button that cycles through low, medium, and high settings, and excellent articulation in movement. The band is colorful and comfortable, and it takes three AAA batteries to function.
We like this headlamp for around-the-house, backyard hangouts, and car camping.
See the UCO Hundred Headlamp
---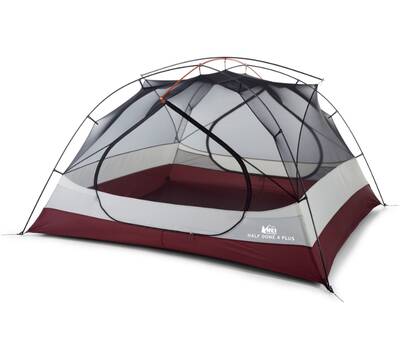 The REI Half Dome is a legendary line of tents, known for relatively low weight, huge amounts of room, and excellent design that allows for easy setup and all-night stargazing. If you're stuck at home and looking to create the campsite atmosphere in the backyard, we think the REI Half Dome 4 Plus is the ideal option.
It's large enough for a small family, and downright huge for a couple and their dog. There's no reason to be cramped at home, and once you can travel again the Half Dome 4 Plus doubles as an excellent car camping tent for the family, and backpacking tent for larger groups.
See the REI Half Dome 4 Plus
---
Backpackers.com Affiliate Policy: This guide contains affiliate links, which help fund our website. When you click on the links to purchase the gear we get a commission, and this goes a long way to creating guides, gear reviews, and other excellent content.
All images courtesy REI, All Rights Reserved.