This is the big one, folks, the sales event you've been waiting for all summer long—the 2021 REI Labor Day Sale and Clearance is happening now.
Everyone can take advantage of savings up to 30% off REI Co-op items and even bigger discounts on other outdoor brands. This is the perfect time to save on summer favorites, gear up for fall adventures, or to start stocking up on this year's holiday gifts.
Similarly, REI Co-op members have their own selection of exclusive deals to choose from, and members can also save an extra 20% off one REI Outlet item using coupon code EXTRA20.
The 2021 REI Labor Day Sale and Clearance is up and running now through September 6th, 2021—but the deals can only be gobbled up while supplies last.
Head over to REI now to see everything that's on sale, or browse through our hand-picked favorites below for a quick take on some of the best gear on sale. There's quite a lot of tech and some other special items we don't often see marked at a discount.
---
$299.95 $199.99 (33% Off)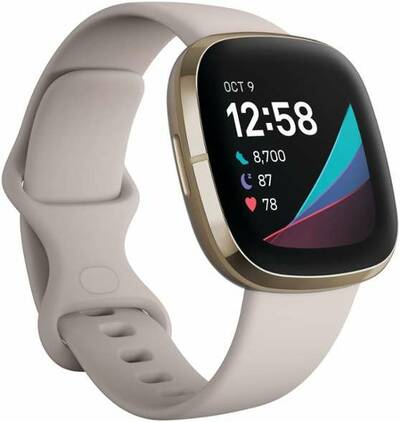 The Fitbit Sense is one of the most popular fitness smartwatches on the market, and for good reason. Its sleek design travels well from the trail to the office, and it's packed with functionality that'll make you want to wear it all day and night.
More than a simple watch, the Fitbit Sense can track your exercises, calories burned, various stages of sleep, your heart health, stress, SpO2 levels, and so much more. It'll sync with your other Google Assistant or Amazon Alexa devices. Listen to music while you run or hike, and keep track of your mileage with the built-in GPS.
See the Fitbit Sense
---
$400.00 $349.99 (13% Off)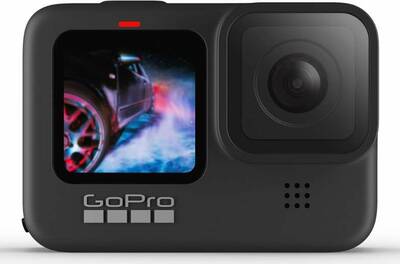 GoPro cameras have been used to document every time of active sport known to man, and that's because they're fantastic cameras that can be adapted to nearly any situation you can imagine. The GoPro HERO9 Black Camera records stunning 23-megapixel images and videos in a staggeringly detailed 5k resolution.
This rugged little camera can be mounted to just about anything, including yourself, and is waterproof down to 33 feet. Need more extreme durability? Fear not because there is a wide range of cases and accessories that you can use to take this camera from the heights of Mount Everest to your favorite coral reef. There's nowhere you can go that this camera can't.
See the GoPro HERO9 Black Camera
---
$129.00 $89.99 (30% Off)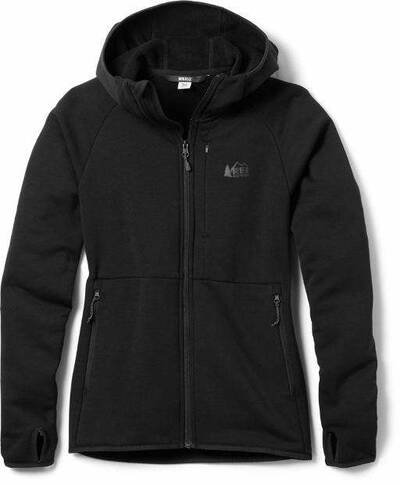 Pumpkin spice lattes and the changing of the leaves are right around the corner, and so are chilly breezes! Fall is nearly here, and a high-quality fleece like the REI Co-op Hyperaxis Fleece Jacket 2.0 is the perfect layer to add to your wardrobe this autumn.
The Hyperaxis Fleece is available in men's and women's versions, and both are made of Polartec PowerStretch Pro fleece with four-way stretch technology. This is great for everyday wear and for active pursuits, too. It's warm, breathable, and wicks away moisture.
See the women's REI Co-op Hyperaxis Fleece Jacket 2.0
See the men's REI Co-op Hyperaxis Fleece Jacket 2.0
---
$1,399.00 $1099.99 (21% Off)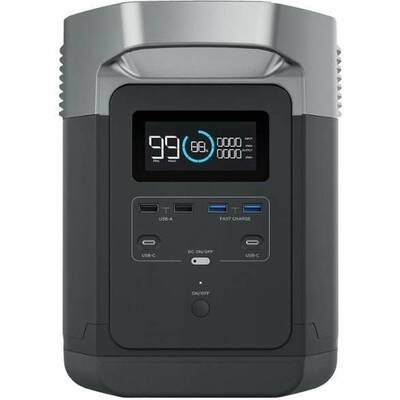 For overlanding adventures, long-term camping, and outdoor parties, there may be no tool more important than a power station, and the EcoFlow DELTA Portable Power Station is among the best. This mega-battery will keep all of your devices charged and can even be used to power appliances like refrigerators, coffee makers, and electric griddles.
The EcoFlow DELTA Portable Power Station can charge up to 13 devices at once from its 1250 watt-hour capacity. There are four USB A ports, two USB C ports, and six AC ports. The power station itself can be charged in as quick as an hour at home but can also be powered by a solar panel or your vehicle.
See the EcoFlow DELTA Portable Power Station
---
$22.00 $16.49 (25% Off)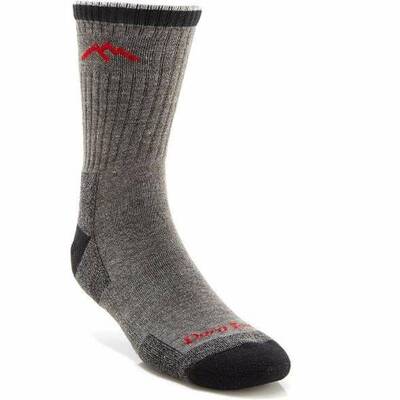 Darn Toughs are legendary in the outdoor world for their unconditional lifetime guarantee, and the Darn Tough COOLMAX Hiker Micro Crew Cushion Socks are no different.
While Darn Tough is most famous for its wool socks, these COOLMAX socks are actually made from a blend of nylon, polyester, acrylic, and spandex. They've been designed to provide cushioning comfort while out on the trail and to wick away moisture to keep your tootsies cool and dry on even the most sweltering of hikes. The performance fit and high-quality construction will prevent blisters and hot spots, and if they do get wet, they'll dry fast.
See the men's Darn Tough COOLMAX Hiker Micro Crew Cushion Socks
See the women's Darn Tough COOLMAX Hiker Micro Crew Cushion Socks
---
$29.95 $22.39 (25% Off)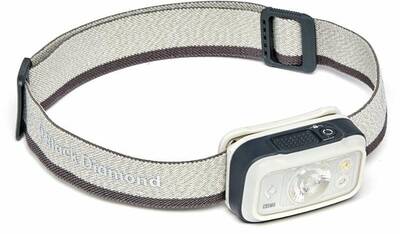 The Black Diamond Cosmo 300 Headlamp is compact, lightweight, and water-tight. Of course, there are bigger and burlier headlamps on the market, but who wants a big brick bouncing around on their forehead while they hike? This little headlamp gets the job done, and then some.
And the proof is in the pudding. The Cosmo 300 Headlamp outputs 300 lumens of brilliant light with a maximum beam distance of 75 meters, and it can be dialed down to a soft 4 lumens as well. It's got strobe functionality as well as a red LED nightlight. You just need to supply the AAA batteries.
See the Black Diamond Cosmo 300 Headlamp
---
$60.00 $41.99 (30% Off)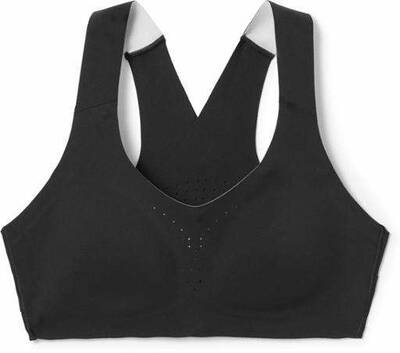 Comfort and mobility are the hallmarks of the Brooks Dare Crossback Bra. The molded cups help keep everything supported, while cut-free construction ensures a pleasant fit.
The fabric comprises nylon and spandex that has been infused with sweat-wicking, quick-drying DriLayer, making it a great option for running, hiking, or any athletic endeavor that'll work up a sweat. The bottom band is integrated into the bra, and the crossback design makes it easy to pull the bra on or off.
See the Brooks Dare Crossback Bra
---
$140.00 $104.99 (25% Off)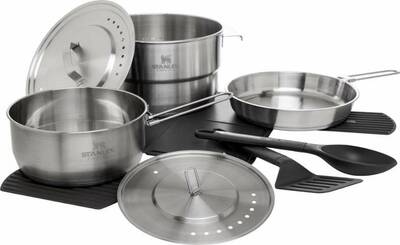 The Stanley Even-Heat Camp Pro Cookset is a high-quality car camping cooking collection that has everything you need to be the chef du jour for your next camping trip. This 11-piece stainless steel collection weighs a little over eight pounds and nestles conveniently into the large 4.75-quart cooking pot.
Along with the pot, this cooking set also contains a saucepan, frying pan, cutting board, spatula, spoon, ventilating lids, locking pot handles, trivets, and a locking bungee. It's all covered by Stanley's limited lifetime warranty to boot.
See the Stanley Even-Hear Camp Pro Cookset
---
$149.95 $112.39 (25% Off)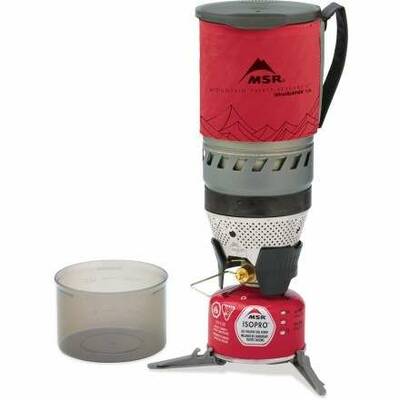 If you're more interested in cooking in the backcountry, you can't go wrong with the MSR WindBurner Stove System. This single-burner isobutane-propane-fueled pocket stove weighs a mere 15.5 ounces and packs down into its one-liter pot.
The WindBurner's average boil time for a liter of water is 4 minutes and 30 seconds, which is near the top of its category. While this stove and its pot/cup are enough for some, those who like to add a bit of luxury to their backpacking kit will enjoy this stove's optional accessories, such as the MSR WindBurner Coffee Press Kit.
See the MSR WIndBurner Stove System
---
$26.00 $19.49 (25% Off)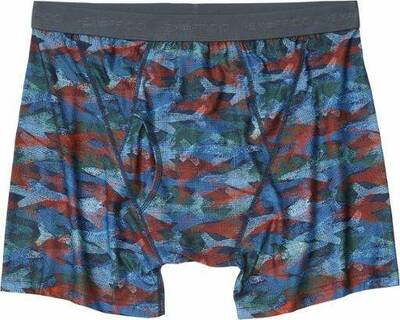 Those who know, know—the underwear you choose can make or break your next backpacking experience. The ExOfficio Give-N-Go Boxer Briefs have proven their worth time and again on the backsides of countless hikers. These briefs are durable, ultralight, and essentially eliminate the risk of chafe. Every hiker learns this lesson at least once—don't skimp on your hiking undies.
ExOfficio has been making underwear for decades, and they've perfected the craft. They wick sweat away, keep away the odor, and dry fast. You can't ask for more in a pair of briefs, and you'll be hard-pressed to find any that are better.
See the ExOfficio Give-N-Go Boxer Briefs
---
$69.95 $52.39 (25% Off)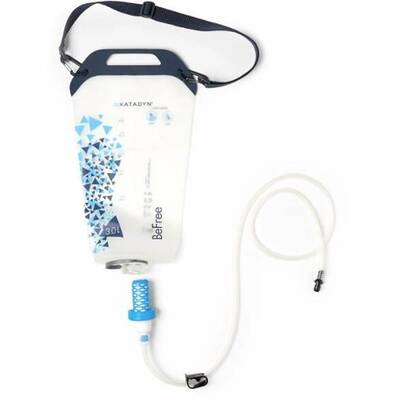 Some people are diehards about their water filtration method, and many swear by gravity filtration above all others, arguing that it is the easiest, fastest, and tastiest of all. We're not going to argue which method is best, but we will say that the Katadyn Gravity BeFree Water Filtration System is a solid choice for seasoned hikers and newbies alike.
Fill up the bladder from your favorite stream, hang it on a tree, and watch as the liquid is filtered by gravity itself through the 0.1-micron filter. As a result, all worrisome protozoa and bacteria are removed before making it to your bottle. This gravity filter can clean up to two liters of water in a minute.
See the Katadyn Gravity BeFree Water Filtration System
---
$79.95 $55.89 (30% Off)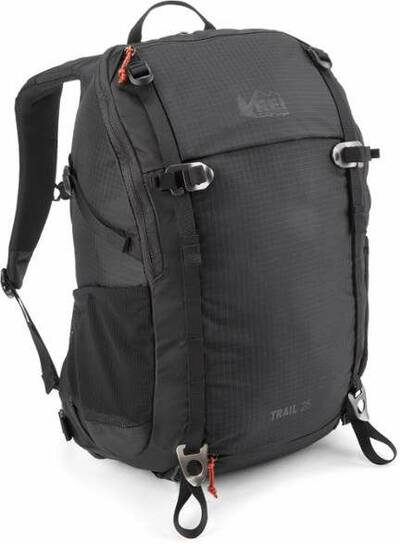 The REI Co-op Trail 25 Pack is a versatile backpack that can be used for day hikes, daily life, and as a carry-on for flights. This most recent iteration is now made from recycled materials, and the waist strap can be removed when you don't require that level of support.
There are men's and women's versions, each with a specific fit to provide the most comfort for whatever your body type may be. The contoured foam harness and HDPE framesheet back panel offer comfort and protection from any protruding items in the pack. There's room for a hydration reservoir, loops for trekking poles, and side mesh pockets for water bottles or anything you may need quick access to.
See the women's REI Co-op Trail 25 Pack
See the men's REI Co-op Trail 25 Pack
---
$250.00 $187.49 (25% Off)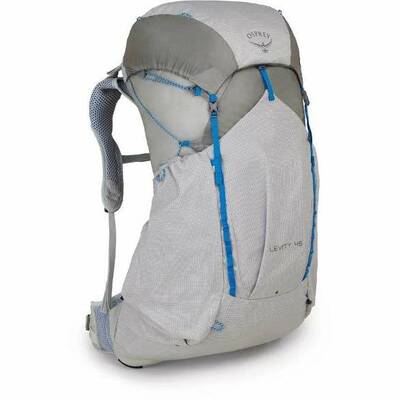 The Osprey Levity 45 Pack has been engineered to be as light as possible while maintaining the strength, durability, and functionality expected from an Osprey backpack. This one's for the ultralight hikers among us, those of you who count ounces in the ultimate pursuit of backcountry speed and pleasure.
That said, the Osprey Levity 45 weighs in at one pound and 12 ounces. That's pretty darn light. Yet it remains tough with its 30D ripstop Codura nylon exterior and practical with its large mesh side pockets, bellowed front pocket, top lid pocket, and deep main chute.
See the Osprey Levity 45 Pack
---
$69.95 $40.99 (41% Off – Only for REI Members)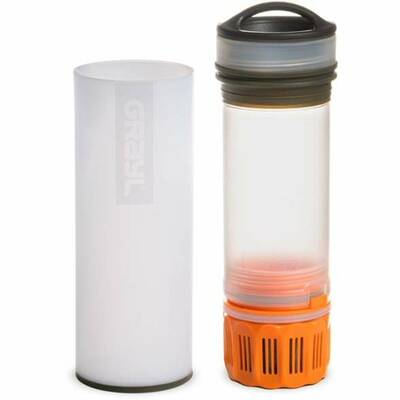 The Grayl Ultralight Compact Purifier Bottle is a special water filtration device, and, as such, it is a special deal that is discounted exclusively for REI Co-op members. It's a fast and convenient water filter that acts much like a coffee press, except the end result is refreshingly purified drinking water.
Simply fill up the bottle and push down the press—it's as simple as that. It's a 16 fluid ounce container that weighs 10.9 ounces and can fit anywhere you'd store a water bottle. The replaceable filter cartridge lasts approximately 300 uses or through about 40 gallons of water.
See the Grayl Ultralight Compact Purifier Bottle
---
$99.99 $63.73 (36% Off)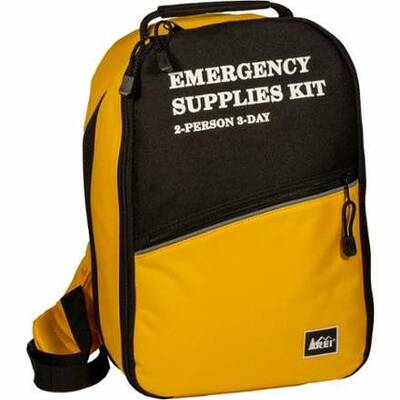 Last but certainly not least, the REI Co-op 2-Person 3-Day Emergency Kit is an item that every adventurer should own. No matter whether you keep it in your backpack, car, or kayak, it is full of emergency essentials that can mean life or death when you're far from the nearest hospital.
This emergency kit contains two 2400-calorie food packages, two dozen 4.2-ounce water packets, a tent, ponchos, blankets, tape, numerous first aid items, and more. If you end up stranded, this little package could save your life. At the very least, its contents can be used to tend to your wounds and keep you comfortable until you get to town.
See the REI Co-op 2-Person 3-Day Emergency Kit
---
This post is sponsored by REI.
All images courtesy of REI. All Rights Reserved.
Backpackers.com Affiliate Policy: This guide contains affiliate links, which help fund our website. When you click on the links to purchase the gear, we get a commission, and this goes a long way to creating guides, gear reviews, and other excellent content.