There's no better time than spring to get on your new bike and start riding.
Great news! This year, the REI Coop's Spring Bike Sale just got even better. Now through April 24th, get up to 30% off items, including bikes and more. These deals are only available for members of REI Co-op.
Members can save $400 on Co-op Cycles Generation e1.2 Electric Bike. Additionally, members may also get a $300 discount on the Co-op Cycles Generation e1.1 Electric Bike.
For Co-op Cycles DRT 1.0 and 1.1 Bikes, REI Co-op members may save $100, and up to $100 on Co-op Cycles REV Kid's Bikes.
Meanwhile, from April 21 to April 24, members can save an extra 25% on cycle clothing and gear from REI Outlet.
Members may use the promo code "OUTCYCLE23" for online purchases. Bikes are not included.
Other REI Member benefits include free shipping and coast-to-coast support with one (1) year of free adjustments and two (2) years of adjustments for members purchasing bikes.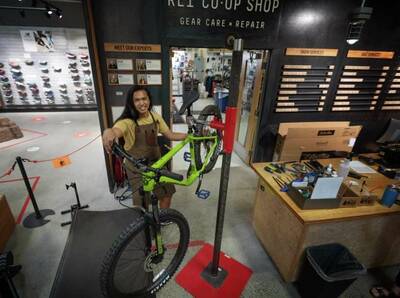 Likewise, members get a 20% discount for shop services and free flat tire repair.
For more details and other terms and conditions, you may visit REI.com.  If you are not yet a member, join the Co-op now and enjoy a lifetime of benefits.
---
Images courtesy of REI Co-op
Backpackers.com Affiliate Policy: This article may contain affiliate links, which help fund our website. When you click on the links to purchase the gear we get a commission, and this goes a long way to creating guides, gear reviews, and other excellent content.