The holiday season is fast approaching. And perhaps more importantly for some, today marks the start of REI's Gear Up Get Out Sale!
REI Gear Up Get Out Sale 2022
REI has marked tons of outdoor gear, travel accessories, and active clothing at up to 30% OFF, and co-op members can save even more. The plethora of discounts is seemingly endless. This sale is live from November 11 through November 21, 2022.
REI Joint Member Coupon: Members save 20% on one full-priced item and an extra 20% on one REI Outlet Item. Use coupon code GEARUP22 at checkout.

REI's Own Gift Guides
To make shopping easier, REI has put together gift guides for everyone. And they mean EVERYONE. REI has doubled down on its commitment to inclusion with three gift guides. One for him, one for her, and one for them — meaning anybody who identifies outside of the gender binary. What's more, these gift ideas work for just about anyone!
Go ahead and shop the REI Gear Up Get Out Sale on your own, and scroll through our highlighted top picks from the Gifts for Them collection below to start your browsing.
---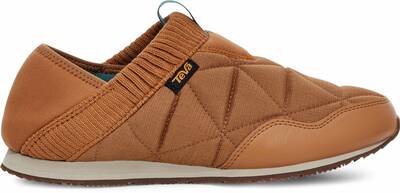 The ReEmber Slip-Ons are an obsession. They are a need, not a want. Those who try them on do not want to take them off. They're durable, cozy, and meet the need for an ugly cute shoe you can dress down or dress up. As soon as the first winter storm of the season hits, you'll want to wear these more often than anything else. The new ones are made of recycled materials but have sacrificed none of the quality that made the first run great. These are a fantastic gifting option — whoever gets them will be thanking you for years.
---

Almost everything from Cotopaxi is cute and fun, but this is also one of their most handy products. You can fit everything you need for whatever outing you're on — climbing, mountain biking, hiking, dog walking, and even rollerblading. It adds a pop of color to any ensemble and is a great addition when you're feeling lost in the browns, greens, and blacks of outdoor gear. There are different color options available, so show off your individuality and pizazz with the Cotopaxi Bataan Fanny Pack.
See the Cotopaxi Bataan Fanny Pack
---

The Flash 22 is a beefier, sturdier version of its little brother, the Flash 18. This pack features a removable back pad (that you can use as a seat on the trail), breathable hip straps, and a detachable sternum strap — touches like this make a world of difference for any hike lasting more than an hour or two, or if you need to carry awkwardly heavy items.
See the REI Co-Op Flash 22 Pack
---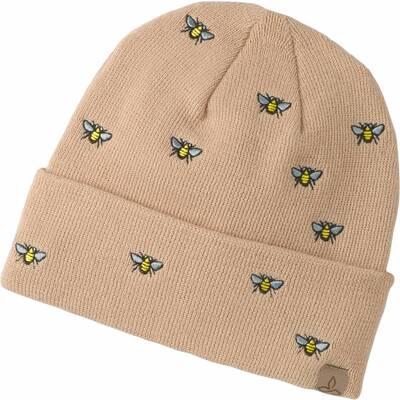 Bees and sloths and bears, oh my! The Prana Wild Now Beanie will add a pop of fun color to your winter outfits. The embroidery on it is so cute you'll use it for every outfit. The patterns include adorable bees on a rosette background, bears on a calming cedar tone, and a sloth for those lazy days inside. The beanie is double-lined to keep your head warm in all but the worst conditions. One size fits most since the hat flexes. Get your unique top today!
---

Cycling is a great way to get to know your streets better, reduce your car use, and stay in shape. It's important to take care of your noggin, though. The Smith Express MIPS Cycling Helmet will last for years until you have a first impact. When that time comes, you can know that you're well protected with MIPS concussion-reducing technology. The Smith helmets are also some of the better-looking helmets on the market.
See the Smith Express MIPS Cycling Helmet
---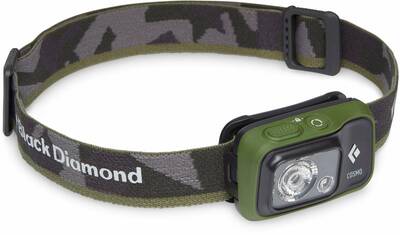 Our suggestion: get two of these — one for your backpack and a backup one for your car. Headlamps can save your bacon in a pinch. These are indispensable for whatever kind of outdoor adventure you go on, and if you want to be able to actually enjoy nighttime at camp or on trail, the key is a good headlamp. The integrated battery meter will let you know how much juice is left, so you're never left guessing how much light you have when it's dark.
---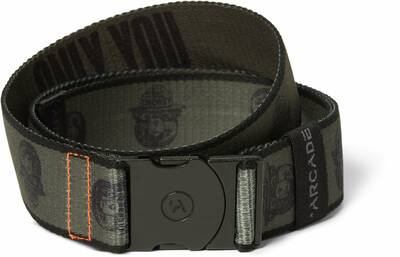 The necessity for an adventure belt doesn't show itself until you're deep in the woods. It's great to have something that's reliable and versatile — you never know how you might use it out there. If nothing else, this belt ties your granola outfits together much better than the boring business casual belts you usually find.
See the Arcade Belt Ranger Belt
---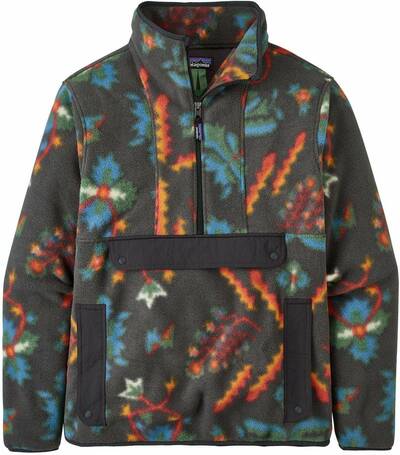 The quality of this fleece is superb, and its color options are great. It's Patagonia, after all. This jacket has it all. It's soft like velvet on your skin and exceptionally cozy like a favorite blanket, but it's also technically on point, too. It's coated with DWR so that light rain and sleet slide right off, and the interior wicks sweat away — so you're going to be dry and warm even if you're playing out in the snow this winter.
See Patagonia Synchilla Anorak
---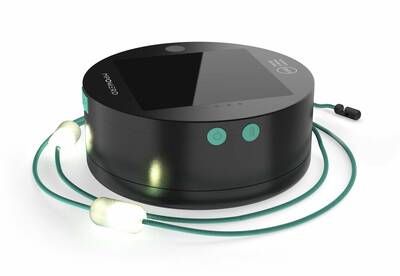 Set the vibes with these transportable Luci Solar String Lights. Bring them for car camping, tent camping, or even just backyard events. Line them up and use them as much as you want with the rechargeable solar battery. It lasts up to 20 hrs, and the system has a USB plug-in for your phone or other devices. These string lights are lightweight, waterproof, and portable — perfect for any outdoor event or campsite.
See the Mpowerd Luci Solar String Lights
---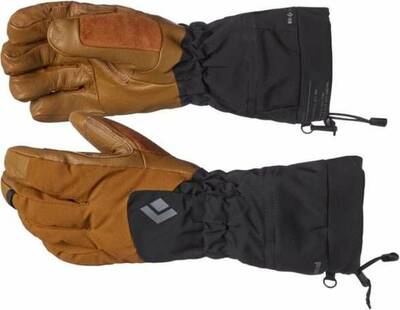 The Black Diamond Soloist Gloves are like two gloves in one. The removable PrimaLoft liner means that the 100% waterproof shell can be worn on its own when you're hands aren't likely to get too cold. They work well for mountain biking, climbing, and any winter endeavor. The fleece interior of the liner keeps hands cozy, and the reinforced goat leather palms are durable enough to withstand scrambling up or down rocky terrain.
See the Black Diamond Soloist Gloves
---
Backpackers.com Affiliate Policy: This guide contains affiliate links, which help fund our website. When you click on the links to purchase the gear, we get a commission, and this goes a long way to creating guides, gear reviews, and other excellent content.