Rumpl announced the brand's second collaboration with Montana-based RAD artist Rachel Pohl for its unique new collection.
Pohl's inspiring work and artistry will be featured in Rumpl's Everywhere Towel – Midsummer Tetons and The NanoLoft Puffy – Teton Dreams.
"I just hope that through my paintings and through my words and how I live my life, I can inspire some other people to look inside and think about what makes them come alive," Pohl said.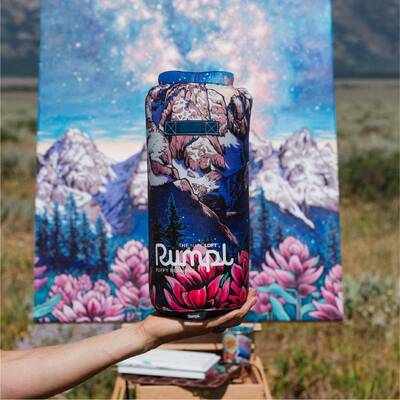 The artist said that artwork really has the power to change the way people think, and the reason why her work is so detailed.
Meanwhile, the celebration of the World Ocean Day, the brand has partnered with Save the Waves, an organization focused on preserving coastal surf environments so that they can be enjoyed by generations to come.
Shoppers can help in preserving coastal surf systems by purchasing an Ocean Fade Original Puffy Blanket.
This puffy blanket, which is available in one-person and two-person sizes, is made from 100% post-consumer recycled polyester shell and insulation.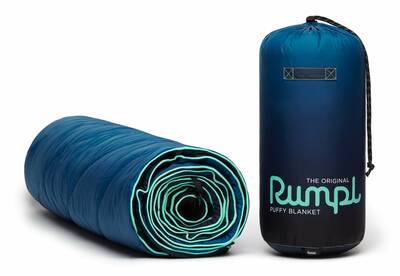 A portion of your purchase will be given to Save The Waves Coalition to help sustain their endeavors in protecting the ocean.
---
Images courtesy of Rumpl
Backpackers.com Affiliate Policy: This article may contain affiliate links, which help fund our website. When you click on the links to purchase the gear we get a commission, and this goes a long way to creating guides, gear reviews, and other excellent content.