As part of its commitment to support the LGBTQ+ community, Schwinn is proud to announce the launch of its first-ever Pride Artist Series to empower more people to ride more places.
The iconic American bike brand has collaborated with LGBTQ+ artists, Lisa Congdon and Rae Senarighi, to create one-of-a-kind bikes that will support The Venture Out Project.
Congdon's canvas was a Schwinn Coston DX Step Thru Electric Bike created with digital art, while Senarighi's was a classic Sting-Ray Krate that he hand-painted.

Each bike is adorned with original artwork inspired by the artists' experiences as members of the LGBTQ+ community and showcases unity, kindness, and above all – love.
Schwinn donated these one-of-a-kind bikes to The Venture Out Project, a nonprofit organization dedicated to providing a safe and fun space for the LGBTQ+ community to experience nature.
The organization will auction them off as part of the celebration of Pride Month and will run from June 1 to June 30, 2022. This can be accessed by visiting schwinnbikes.com/prideartistseries.
Lisa Congdon is a Portland, Oregon-based artist known for her fine art, textiles, and graphic design.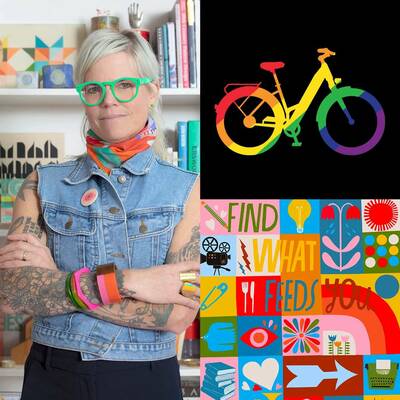 Her custom Schwinn Coston DX Step Thru Electric Bike design focuses on love, diversity, and joy with bright, colorful graphics all over the bike.
Rae Senarighi is based in Madison, Wisconsin, Schwinn's Corporate Headquarters backyard.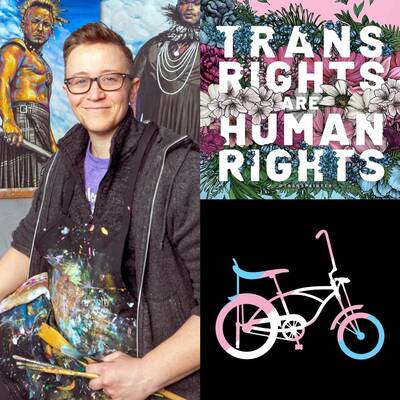 His design for the classic Sting-Ray Krate bike boldly features hand-painted botanicals and "Trans Is Beautiful" messaging to remind others to not only love themselves but to celebrate and lift up all people in their communities.
---
Images courtesy of Schwinn
Backpackers.com Affiliate Policy: This article may contain affiliate links, which help fund our website. When you click on the links to purchase the gear we get a commission, and this goes a long way to creating guides, gear reviews, and other excellent content.