Technological innovations in the skiing industry are challenging the limitations of tradition and providing an infinite amount of possibilities.
Premiering the SkiFi, a new product from Czech tech startup Technologies For Freeride, is expected to revolutionize free skiing by making it safer and more accessible.
The SkiFi seeks to combat ski loss, risk reduction, and coaching with ski data monitoring while being as light as possible.
Zdenek Zeiner, co-creator of SkiFi and a dedicated backcountry skier for 20 years, said the development took them almost three years, but they made certain that SkiFi looks like a perfect solution.
This ambitious project requires the greatest professionals in the field, including a team of top experts headed by mechatronic expert Jan Chalupa and RedDot-winning designer Jakub Stedina.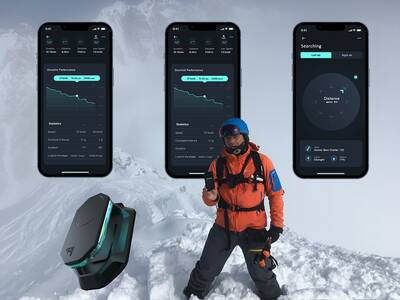 SkiFi is a smart, durable device that attaches to your skis and uses Bluetooth so you can easily find lost skis by using your phone (10m away) or the locator (150m away).
It also features several sensors that assess your downhill or uphill skiing methods and upload that data to an app where you can be tutored on how to improve your off-piste skiing.
SkiFi's anti-theft system is one of its most interesting features. If SkiFi detects unlawful movement of your ski while you are at rest, it will trigger alarms and inform you via your phone.
Thanks to the data collection and analysis on the app, SkiFi also works as a brilliant backcountry ski coaching tool, and it helps you develop your uphill and downhill skiing technique.
To learn more about this new technology, watch this video:
---
Images and video courtesy of Zdenek Zeiner
Backpackers.com Affiliate Policy: This article may contain affiliate links, which help fund our website. When you click on the links to purchase the gear we get a commission, and this goes a long way to creating guides, gear reviews, and other excellent content.