The earlier you start your holiday shopping, the better, especially this year. Get a jumpstart on the season of giving to make sure you grab the perfect gifts for your loved ones before stocks run low on the best outdoor items.
Our Early Bird Holiday Gift Guide features an assortment of awesome outdoor gear. You'll find something for every outdoorsperson on your gift list here, from top-tier stocking stuffers to jaw-dropping under-the-tree presents.
Read on and explore this spectacular selection of gifts for hikers, backpackers, and world travelers.
---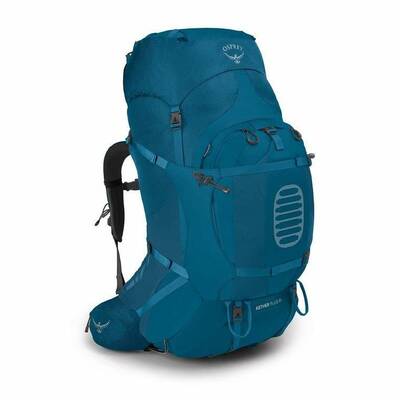 Osprey is renowned in the outdoor industry for its high-quality backpacks, and the Aether Plus 60 sets the standard against which many other backpacks are measured. This pack has a diverse array of features and a close-to-body fit that makes it stable to carry over difficult terrain, even when you've packed it to the brim.
The Osprey Aether Plus 60 is the ideal size for many weekend warriors and long-distance backpackers. The Fit-On-The-Fly Hipbelt and Shoulder Strap enable you to adjust for comfort while on the go, and the detachable top lid converts into a daypack, so it's like you're getting two packs in one!
See the Osprey Aether Plus 60 Backpack
---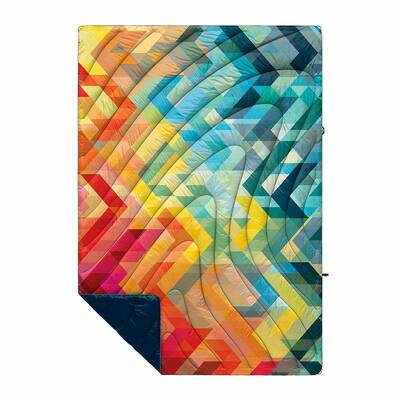 The Rumpl Original Puffy Blanket has become a staple in the outdoor industry. If the adventurer on your list doesn't yet have one, they're going to love getting it as a gift. And, if they already have one, this is the type of gear that they'll absolutely enjoy having a second of, especially in a new design such as this prismatic Geo pattern.
This is a go-anywhere, easy to pack, weatherproof blanket that anyone would want to have while camping, on road trips, or at the park for a picnic. Really, you can't go wrong when gifting a Rumpl.
See the Rumpl Original Puffy Blanket Geo
---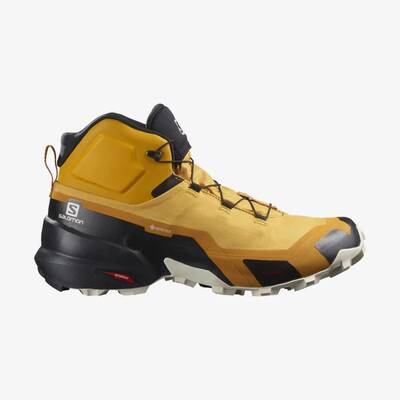 This is the perfect time of year for new hiking boots, especially a pair of waterproof boots like the Salomon Cross Hike Mid GTX. A Gore-tex membrane protects the insides from mud, snow, and slush, while the multidirectional lugs of the Contagrip outsole provide excellent grip with the going gets slippery.
The Cross Hike Mid GTX Boots have been designed to conquer any terrain. They have the flexibility of a trail runner yet the cushion and durability of a hardcore hiking boot.
See the men's Cross Hike Mid GTX Boots
See the women's Cross Hike Mid GTX Boots
---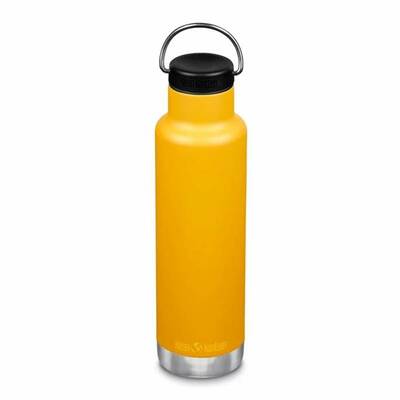 A classic stainless steel bottle with modern refinements, the Klean Kanteen Insulated Classic 20 oz Bottle is a fine gift for anyone, whether they're an avid explorer or not. That said, the narrow profile allows this bottle to easily slide in and out of backpack pockets and other tight spots where chunkier bottles won't fit.
What's more, this is a well-insulated bottle. The Climate Lock double-wall vacuum insulation keeps drinks hot for 24 hours or cold for over 60 hours when iced. The leakproof Loop Cap makes this bottle easy to carry and attach. Plus, the option colors feature a chip-resistant Klean Coat powder coat for enhanced grip and style.
See the Klean Kanteen Insulated Classic 20 oz Bottle
---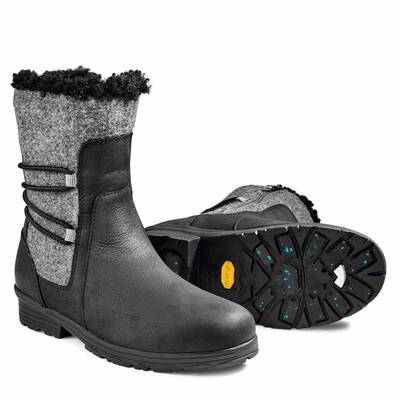 Equal parts form and function, the Kodiak Chadsey Arctic Grip Winter Boot has the features and comfort to elevate this stylish winter boot to must-have status. These boots were built for exploring no matter what winter throws your way; snow, sleet and wet ice, you will be ready.
Get a grip, even over ice, with the help of the Vibram Arctic Grip outsoles. Likewise, the superb PrimaLoft P.U.R.E. insulation will keep your feet feeling warm and cozy, even during the most frigid days of winter. And that full-grain leather is fully waterproof, so your toes are certain to stay dry, too.
See the Kodiak Chadsey Arctic Grip Winter Boot
---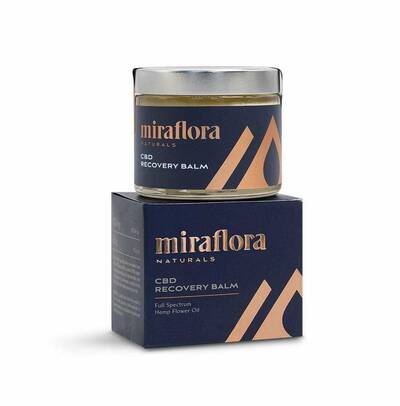 Post-hike and workout recovery is essential. You want to feel your best during and after your explorations, and the best way to make sure of that is to tend to sore muscles and stiff joints. The Miraflora Naturals CBD Recovery Balm provides fast relief to these ailments with full-spectrum hemp flower oil.
CBD has been shown to reduce inflammation, which is often the cause of post-hike pain. This balm also promotes sleep, which is a key component of workout recovery, and it can also help manage your daily stress. Want a stocking stuffer that promotes whole-body wellness and can benefit anyone on your list? Give the gift of CBD this holiday season.
See the Miraflora Natural CBD Recovery Balm
---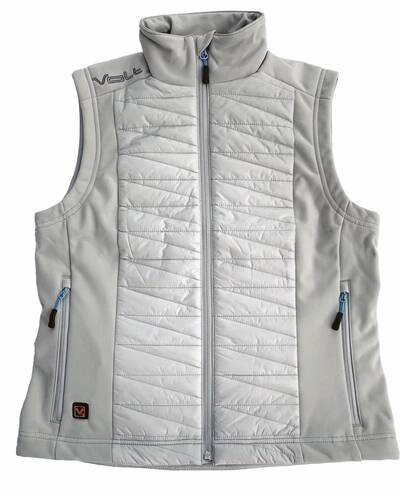 The Volt Radiant Heated Vest is a versatile, attractive garment with hidden superpowers. This vest can be worn as its own outer layer, and it excels as a mid-layer, too. Though, what makes this extra-special is its built-in Zero Layer Heat System.
When you need to stay warm on extremely cold days, the Volt Radiant Heated Vest can emanate comforting heat to your chest and back. The best part is that you can control the heat levels with your smartphone via Bluetooth. Customize your warmth whenever you want and simply recharge the vest when the battery runs low. Plus, it's entirely machine washable.
See the Volt Radiant Heated Vest
---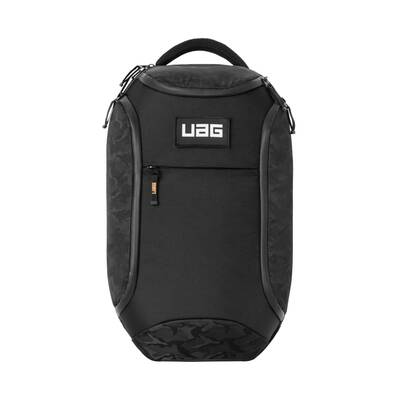 The UAG 24-Liter Standard Issue Backpack is a fantastic gift for the travelers, urban explorers, and daytrippers on your list. The clamshell body enables easy access to all of your gear, and the various storage compartments make it a breeze to stay organized.
Additionally, the side laptop storage pocket is clutch for remote workers and travelers who need to access their devices while on the move. The weather-resistant materials will keep belongings safe during bouts of foul weather, and the limited lifetime warranty is a sure sign of long-term durability.
See the UAG 24-Liter Standard Issue Backpack
---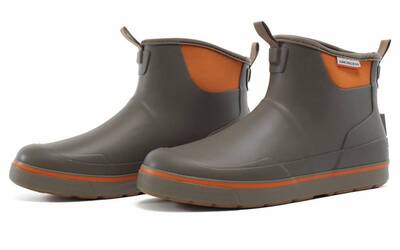 Winter is when mud and muck are often at their worst. Some people need to stomp through such conditions more often than others, and for those people, there's no better gift than a good pair of Grundéns, and the Grundéns Deck-Boss Ankle Boots are no exception.
Excellent wet-weather grip and waterproof rubber outsoles are the hallmarks of these boots. They were designed for fishers who spend long days out on and in the water, but the Deck-Boss Ankle Boots are also useful for outdoorspersons of all ilks, especially those who frequent the wetlands and rainforests. They'll also make a great gift for anyone with a homestead that often sees a fair bit of rain and snow.
See the Grundéns Deck-Boss Ankle Boots
---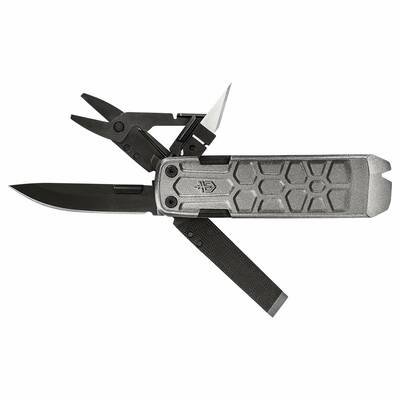 Outdoorsy folks all have two things in common: they can never have enough knives, and they love versatile gear. That means that the Gerber Lockdown – Pry is a stellar choice for anyone you know who enjoys hiking, camping, fishing, overlanding—you name it.
The Gerber Lockdown – Pry is equipped with a useful combination of tools, including a knife, scissors, chisel, pry bar, and a bottle opener, yet it also maintains a slim profile. The 2.5-inch primary blade locks in place, and the textured handle provides great grip. This is the ultimate example of big things come in small packages.
---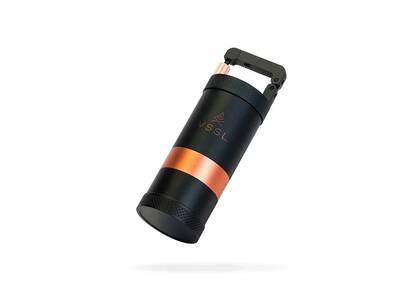 You know who the coffee enthusiasts on your gift list are. Perhaps you're among them. Either way, the VSSL Java Coffee Grinder is sure to make someone's day when they first use it. Fresh coffee is the essence of life for some, and you can foster that joy by gifting this easy-to-use, portable coffee grinder.
The VSSL Java Coffee Grinder makes freshly ground coffee attainable anywhere from a remote beach to a wilderness retreat. The signature Clip and Flip top serves as a convenient carry handle that transforms into an extendable crank for a smooth rotation while you grind your beans. There are 50 different grind settings to choose from so that you can always make the perfect cup.
See the VSSL Java Coffee Grinder
---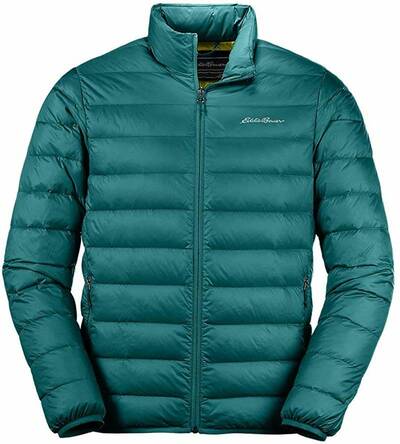 The gift of a down jacket is truly a great way to show someone how much you care. The Eddie Bauer Cirruslite Down Jacket is a lightweight yet extremely warm jacket that any cold-weather wanderer would be stoked to receive. It features a classic, universal fit, and it's going to look as good in town as it would on the snowy slopes.
This jacket is stuffed with 650 fill power of down that adheres to the Responsible Down Standards. It has a temperature rating of -10 degrees F, and it is coated in StormRepel durable water repellent that'll shrug off precipitation and keep you dry. Put simply–the Eddie Bauer Cirruslite Down Jacket is certifiably cozy.
See the Eddie Bauer Cirruslite Down Jacket
---
This post is Sponsored by Backbone Media.
Backpackers.com Affiliate Policy: This guide contains affiliate links, which help fund our website. When you click on the links to purchase the gear, we get a commission, and this goes a long way to creating guides, gear reviews, and other excellent content.