If the mountains are calling and you'd like to hit a few summits during one grand adventure, welcome! You are in great company here.
It can feel really daunting to pick the best gear for this kind of peak bagging trip. What's necessary, and what's worth the weight?! With this list, we aim to share the top picks that balance out comfort, weight-to-value ratio, and quality gear you can rely on. All without forgoing simple pleasures like capturing your good times and chillin' hard!
By establishing a solid base camp, peak bagging dreams can come true. Knowing you can travel lightly in tough terrain, return to camp, and relax in style is a pleasure any outdoor wanderer fantasizes about!
---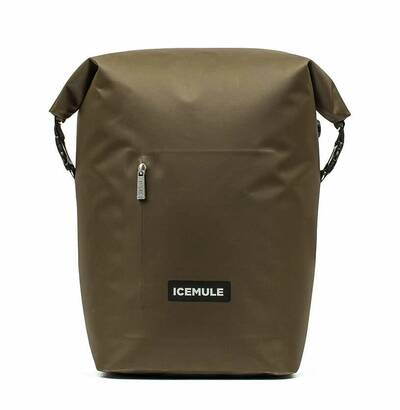 Summit drinks, anyone? Or maybe a summit slice of pizza? You'll need a comfortable, portable, and lightweight cooler for that, friend! And one that hits all the marks is the ICEMULE R-Jaunt cooler.
These backpack-style coolers will keep your drinks and snacks cold for over 24hrs, and they are made with recycled materials. A cooler that really works, plus it's eco-friendly? Now that's something we can all rejoice about. Plus, you can roll it closed or secure it in other ways with the addition of new side clips.
R-Jaunt coolers can hold 20 liters of goodies, which equates to about 20 cans and 10 pounds of ice! Perfect for a couple nights in the backcountry or a day hike to your favorite peak.
ICEMULE's Memorial Day Sale runs 5/18 – 5/29 2023, so mark your calendar and get 20% off sitewide during those dates.
See the ICEMULE R-Jaunt Cooler
---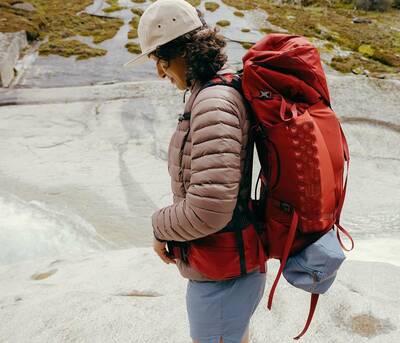 If you've been looking for a lightweight backpacking pack, MEC's Zephyr line is not to be missed! Designed with a breezy suspension system your internal temperature will be thankful for, this pack sits off of your back with its trampoline-style back panel, allowing air to circulate and sweat to dry.
MEC Zephyr packs are available in 45-liter and 65-liter capacities, along with women's and men's fits. The Zephyr backpack line offers a lot of good organization with thoughtful pockets and pack access points.
These packs are made for rugged year-round use and are finished with DWR, so you can rest easy knowing your pack is weather-resistant.
---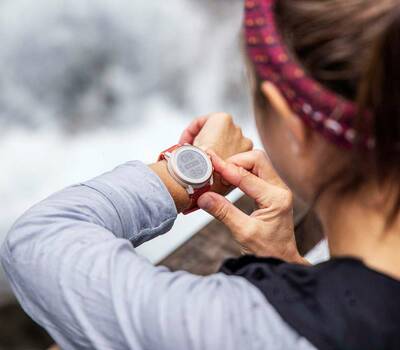 As any modern mountain athlete knows, a good GPS watch has become an important piece of gear for any kit. COROS has become a gold standard name in outdoor watches, and the APEX 2 will help you get after your loftiest mountain goals.
The APEX 2 has a phenomenal battery life, reliable GPS, and an optical heart rate sensor that runs as accurately as they come! This watch is also burly, with a water resistance of up to 50 meters and a sapphire screen that can take a beating. COROS watches have access to free global offline maps you can download directly to your wrist, making them an important tool.
As the wonderful world of outdoor watches grows, COROS has become a very trusted company for reliable and thoughtful technology. To learn more, see our full review of the COROS APEX 2.
See the COROS APEX 2 GPS Outdoor Watch
---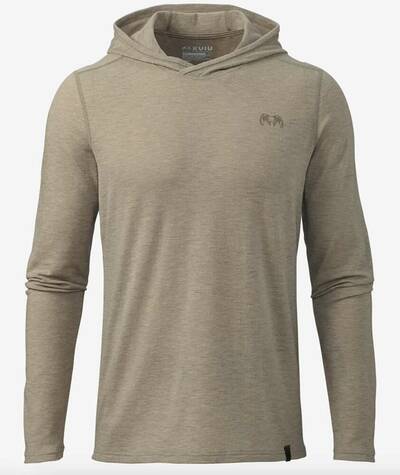 It's a sun shirt! It's a base layer! It's KUIU's ULTRA Merino LT LS Hoodie! This wool top is lightweight and tough. Just the ticket when you're having an epic adventure. This hoodie has become an outdoor staple for many, and it's easy to see why.
Made from Nuyarn, this hoodie is sweat-wicking and odor resistant. It boasts flat, comfortable seams and fabric that isn't itchy to the skin. The ULTRA also features 50+ UPF sun protection. It packs up small and dries out real quick, making it an all-around great choice for layering in the mountains.
See the KUIU ULTRA Merino LT LS Hoodie
---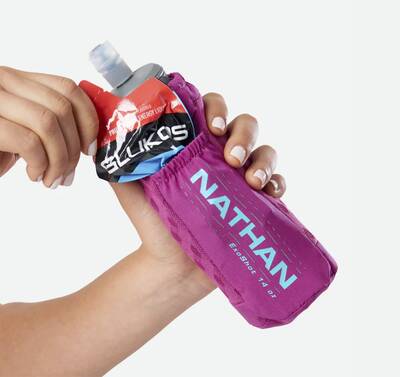 When you're spending time bagging peaks, a big water bladder isn't always the best hydration option for take-along H2O. The Nathan ExoShot 2.0 water bottle really shines in this kind of scenario. It's a thoughtful design for carrying enough water for a summit push, with a nice little stretch pocket for snacks and wrappers when the snacking has ended.
The weight of the ExoShot is 59 grams, which is music to the muscles! This water bottle has a bite valve that prevents water from leaking out without hindering your sips. Available in four snazzy colors, the ExoShot 2.0 adds a pop of hydration goodness to any outdoor kit!
---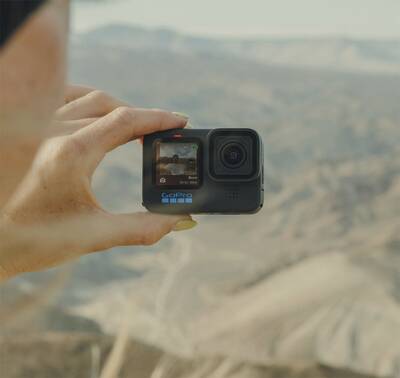 One of the joys of outdoor adventure is sharing your adventure with others! One of the most visually stunning and technically simple ways to do this is with a GoPro. Whether you're a content pro or a total newb, a GoPro HERO11 Black is the perfect tool to capture your time in the great outdoors.
You can capture images and video with the simple touch of a button or with impressive voice controls. The GoPro HERO11 implements HyperSmooth 5.0 stabilization, and Horizon Lock will keep the frame stable. All that is to say, the content you make with the HERO11 will come out sharp!
For ease of use, content quality, and price point, it's hard to top what the HERO11 Black offers adventurers looking to capture memories. And weighing in at a measly 5.4 ounces, it's light enough to mount to your pack, chest, or trekking pole without hesitation!
---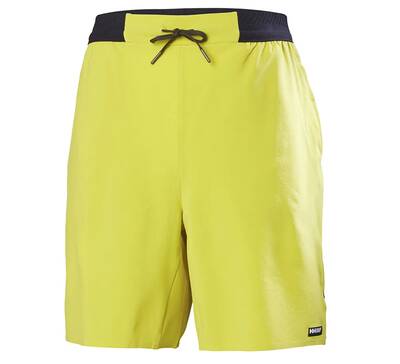 When comfort, breathability, and practical design come together, magic happens. So if you are looking for magical shorts, be sure to check out Helly Hansen's Tech Trail Shorts! These lightweight shorts are bluesign certified and boast a UPF 30 rating.
The Tech Trail Shorts have three pockets, including one zipper pocket in the back. The waist adjusts with a simple drawcord and the fabric's four-way stretch will have you moving and grooving up and down mountains with a range of motion your legs will love! They come in a handful of colors, so if bright isn't your style, rest easy knowing you've got some color options.
See the Helly Hansen Men's Tech Trail Short See the Helly Hansen Women's Tech Trail Short
---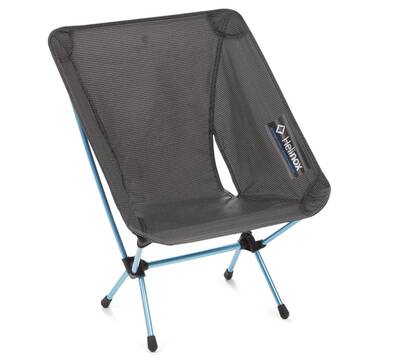 Some call it luxury, and some call it a necessity. No matter what camp you fall into, we can all agree having a camp chair is awesome. The Helinox Chair Zero is a clear favorite amongst summit-chasers and outdoor enthusiasts looking for a bit of comfort in nature. At 17 ounces, Chair Zero is super packable.
It's also surprisingly burly for a little chair! This chair has an aluminum alloy frame that will hold up to the elements while breaking down and setting up with ease. Maximum strength, minimum weight, and simple setup are basically what we're all after when looking for the perfect camp chair. Helinox makes it hard to forgo this simple comfort with their Chair Zero.
---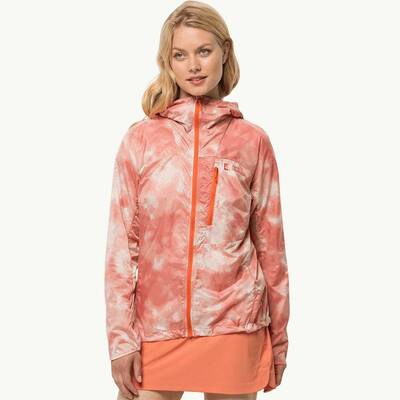 If you're looking for a breathable and comfy adventure layer while keeping the wind at bay, look no further! Jack Wolfskin's Prelight Windbreaker is windproof, water repellent and it stows away in its own pocket. The Prelight Windbreaker is made from 100% recycled materials and is bluesign certified.
A light windbreaker can come in clutch on summit bids, and when you're off peak bagging, you will most certainly need this piece. Weighing in at just 120 grams, tossing this in your pack is a no-brainer. A bonus is that the Prelight Windbreaker also looks very stylish for walks around town on blustery days.
See the Jack Wolfskin Women's Prelight Windbreaker See the Jack Wolfskin Men's Prelight Windbreaker
---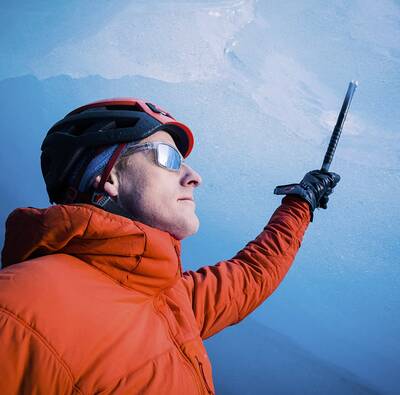 Classic mountain styling meets perfect polarizing lenses in Revo's Harness Sunglasses. Available in a wide array of colors for both frames and lenses (and available with prescription lenses), the Harness Sunglasses will absolutely be your go-to for high-elevation eye protection. These sunnies have elastomeric nose-pads for no-slip comfort.
Revo has been a big name in the optics industry for over 35 years, and the Harness Sunglasses are a great example of why this company is given such high praise. These sunglasses are built well, look great and hold up to the elements! They're great for sunny days and snowy ascents.
See the Revo Harness Sunglasses
---
Backpackers.com Affiliate Policy: This guide contains affiliate links, which help fund our website. When you click on the links to purchase the gear, we get a commission, and this goes a long way to creating guides, gear reviews, and other excellent content.