The new TSL Connect Carbon 5 Poles are the ultimate gear companions for any adventure seeker.
They are an unmatched combination of cutting-edge technology, toughness, performance, and adaptability compared to other poles on the market.
Made in the French Alps, the Connect Carbon 5 Cross St P&P Trekking Poles offer flexible support to help you through the various parts of your trek.
These trekking proles include cutting-edge removable Crossover end pieces, which change form as they make contact with the ground to help maintain grip on trails.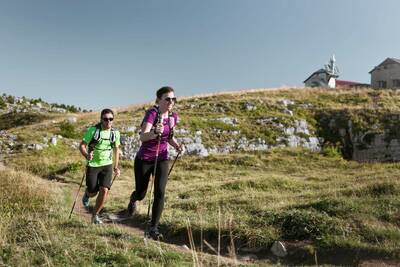 To match the trail conditions you are exploring, TSL provides a wide variety of tip tech, including Swing, Push and Pull, Twist, among others.
The poles are equipped with TSL's simple external Quicklock System, which makes it simple to change the length to suit your height and the terrain you're traversing.
Attaching the wrist strap/glove to the pole is simple with TSL's innovative and user-friendly ST & WT Magnetic Strap Technology.
Due to its foldable design and its ability to be compactly folded into three sections, these trekking poles are incredibly portable and simple to carry in a bag or backpack.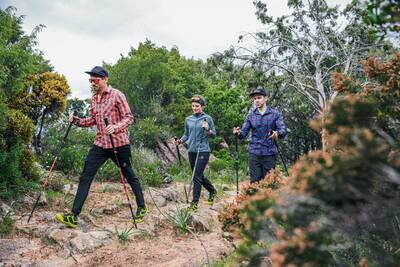 The TSL Connect 5 Carbon Poles guarantee that each step you take is supported with the highest level of comfort and reliability.
To purchase in the US, check out Backcountry.com.
---
Images courtesy of TSL
Backpackers.com Affiliate Policy: This article may contain affiliate links, which help fund our website. When you click on the links to purchase the gear we get a commission, and this goes a long way to creating guides, gear reviews, and other excellent content.