It's about that time — the most important holiday of the season is upon us. It's the ultimate day of relaxation and summer revelry, the unmistakable symbol of kicking your feet up!
What is that day? It's National Hammock Day, of course! Camping in a hammock is the ideal way to sleep under the stars when you want to take in the galaxy's cosmic sights.

To help you celebrate, we've compiled a list of hammocks and hammock gear to have you adding some Hakuna Matata to your life, no matter your style.
Are you an ultralight hiker? There is a hammock for you. Climber? Yes, for you too. Too many friends? Believe it or not, there is a hammock for that.

Read on, and may the bliss of a swinging hammock be with you this National Hammock Day!
---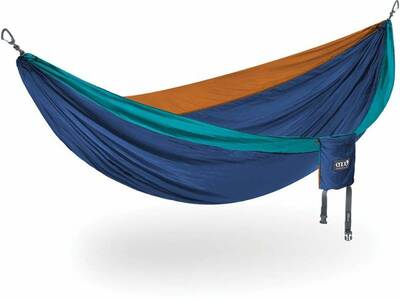 If you like to swing with a loved one, this is the hammock for you. Weighing in at 1 lb 3 oz, this bad boy is light, supremely comfortable, breathable, and made of fast-drying 'FreeWave' fabric. Triple stitching makes for a durable hammock that can hold 400lbs. It packs down to the size of a grapefruit in its own attached stuff sack, and there are 14 awesome color combos to choose from.
See the ENO DoubleNest hammock
---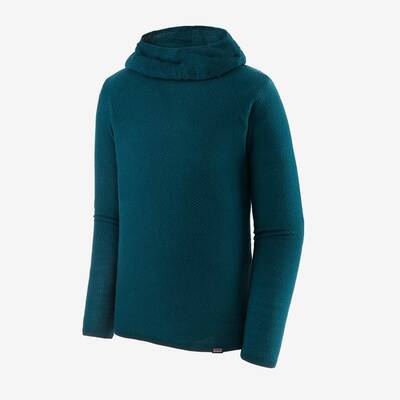 There are a few things to be mindful of when sleeping in a hammock — weather and draftiness being the main two! The neck and head area are what will be most exposed from your sleeping bag or quilt. This Patagonia hoody is a warm, quick drying, and odor-resistant blend of 51% merino wool and 49% recycled polyester. It fits tightly but not uncomfortably to the head and rises high on the neck to protect from wind chill. It is the perfect companion to a chilly evening in the hammock.
See the Patagonia Capilene Air Hoody
---
If hiking and weight and pack size have nothing to do with what you are looking for in a hammock, and all you want is something comfy, look no further than this award-winning human sling. Featured on Shark Tank and described by a customer as being so comfortable, "it's like being back in the womb," you won't go wrong with this cloud disguised as a hammock.
See the Yellow Leaf Signature Hammock
---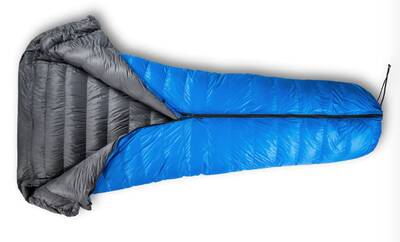 The quilt-style Flicker from Feathered Friends is a neat combo bag favorited by ultralight thru-hikers and great for hammock tenters. Unzipped, it can be a large quilt on warmer nights, lying over you on your hammock. On cooler nights, cinch the foot box tight and zip the bag to transform it into a full center-zip mummy sleeping bag. Ultralight and water resistant — this sleeping bag comes in 20, 30, and 40-degree models, so you can stay as warm as you need to. Hard to complain about those specs!
See the Feathered Friends Flicker Quilt Sleeping Bag
---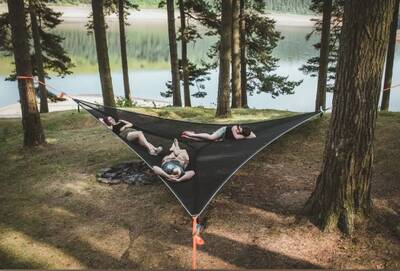 Any chance you've got a trio of close friends and want to spend a night off the ground with them under the stars? Well, Tentsile has got you covered. This massive hammock needs three trees and can hold three adults. Let the hammock party begin!
See the Tentsile Trillium Hammock
---
For quite some time now, ultralight hikers have known how awesome lightweight hammock camping can be. You, too, can join the ultralight hammock club with this Kammok Mantis. Suspended with ultralight straps that are 15x stronger than steel and light enough to float on water, a soft silky feeling hammock, a mesh canopy, and customizable rainfly come together into a very well-reviewed lightweight hammock tent.
See the Kammok Mantis Hammock Tent
---
The downside of hammocks is the underside can get drafty when sleeping. Fear not, outdoor hammock sleepers, this underquilt has solved the problem of a cold-bottomed night! Two layers of PrimaLoft and a DWR finish will ensure a cozy night in all conditions. Poor weather can't stop the relaxation now!
---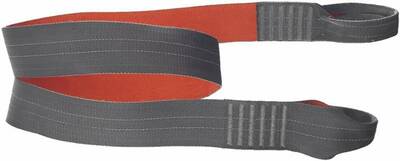 For those unfortunate moments when the trees are just a little bit too far apart from each other! Or for when the perfect view does not have the perfect tree set up for hammocks. These straps add an extra 10 feet of distance and have a lifetime guarantee. Coming in at under 20 bucks, they are well worth the price of admission!
See the Kammok Strap Extenders
---
High vis and able to hold 60 lbs, this gear sling is a sweet addition to your backcountry hammock or hammock tent. Keep your equipment, shoes, or water handy and away from ground moisture and curious creatures with this Joey. It easily attaches to any hammock by clipping onto the straps.
See the Kammok Joey Gear Sling
---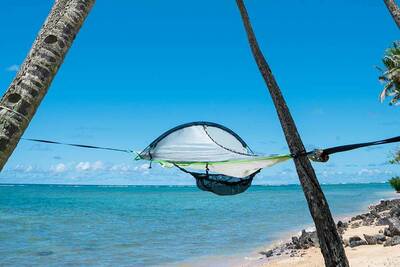 If you are looking for a high-flying hammock tent and eco-friendly is a top priority, look no further than this Tentsile Ocean Una. Made of 100% reclaimed ocean plastics, this bad boy is as recycled as they come. You'll need 3 trees for this one, but can sleep flat, giving options for side, back, or stomach sleeping.
See the Tentsile Ocean Una Hammock Tent
---

Backpackers.com Affiliate Policy: This guide contains affiliate links, which help fund our website. When you click on the links to purchase the gear, we get a commission, and this goes a long way to creating guides, gear reviews, and other excellent content.