When you're traveling on the go or chasing after the perfect shot, nothing is more important than your gear.
There's no doubt that a well-made backpack can simplify your life and make it easier to live comfortably.
Zipble Modular Backpack: For Digital Nomads and Modern Adventure-Seekers
Zipble was born out of a need for a backpack that could keep up with the demands of photographers, travelers, commuters, and creators.
The designs prioritize both style and function, providing unique features and crafted with comfort in mind. This modular backpack embodies quality craftsmanship and meticulous design, incorporating everything bag users desire in their pack.
The Zipble Backpack is ideal for urban hikers, globetrotting travelers, and anyone in need of a versatile pack for a day hike or weekend trip. Kickstart the Zipble Backpack now!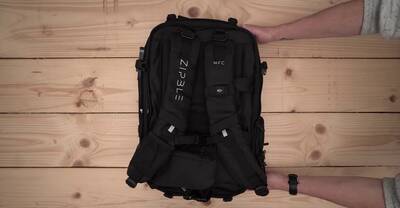 Designed for Adaptability and Functionality
Zipble is a DIY custom-made backpack that comes with multi-compartment and detachable accessories while on the go.
It comprises three panels: The Tech, Snapshot, and the Expand.
Tech Module: Designed for the tech-savvy user, this module provides secure and organized storage for laptops, tablets, cables, and other gadgets. It ensures your tech essentials are always at hand.
Snapshot Module: Perfect for photography enthusiasts, the Snapshot module offers dedicated and customizable storage for camera gear. Adjustable dividers and padded protection keep delicate equipment safe and easily accessible.
Expand Module: For those who need extra space, the Expand Module can increase the backpack's capacity significantly, accommodating clothes, shoes, and more for overnight trips or outdoor adventures.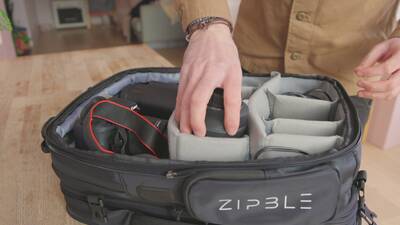 Zipble's Standout Features
This backpack has amazing features that make it a true standout.
Key features include:
LCD Screen + Camera Bag
Daily Bag
Various backpack configurations
A suite of backpack accessories:

1 computer bag
2 backpack straps
2 backpack fronts
2 backpack rings
3 backpack backs
Camera spacer bars

Accessories for the LCD screen that comes with: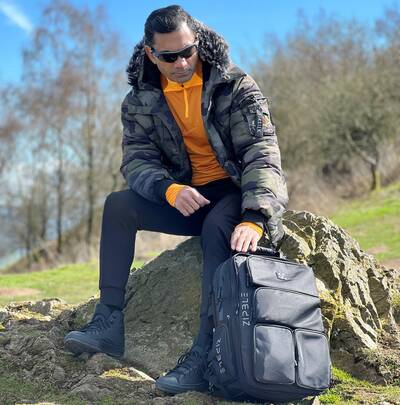 If you are looking for an all-in-one solution for your next trip, then the Zipble bag is a perfect choice providing a stylish yet functional way to carry your belongings.
Kickstart the Zipble Backpack and save big off the full retail price!
---
Images and content courtesy of Zipble
Backpackers.com Affiliate Policy: This article may contain affiliate links, which help fund our website. When you click on the links to purchase the gear we get a commission, and this goes a long way to creating guides, gear reviews, and other excellent content.