The Wild Wanderer Spotlight Series highlights the stories of queer adventurers in their own words. We hope that by sharing these underrepresented voices, true diversity and inclusion will begin to make their way into the mainstream.
Wild Wanderer Spotlight: Jess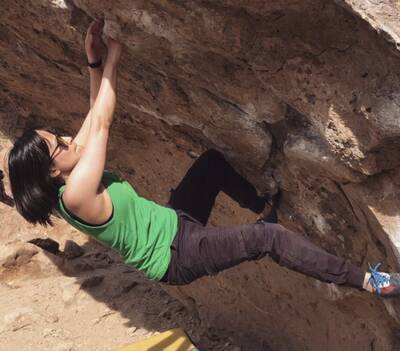 "How often do you see an LGBTQ+ person on the cover of an outdoor magazine? How frequently do QTBIPOC couples get featured on sports websites or in guidebooks?" – Jess
Jess
What are your pronouns?
She/Her/Hers
How do you identify?
Queer
What outdoor activities are you involved in?
I'm predominantly a rock climber, but I also cycle outdoors in the warmer months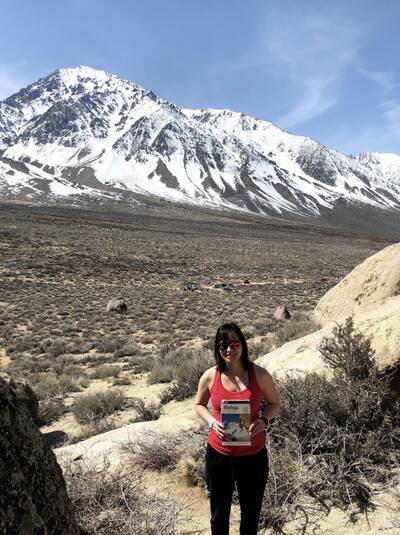 Tell us about a favorite/memorable outdoor adventure you've had:
In 2019 I attended Flash Foxy's women's climbing festival in Bishop, California. I immediately fell in love with the Eastern Sierras and the bouldering at the Buttermilks and The Happies. The mountains, air, scenery, everything, was gorgeous. The climbing was amazing.
It was during this festival that I connected with many female and non-binary climbers from across Canada and America. At this time in my life I was struggling to embrace my identity as a queer woman of colour. So it was refreshing to meet other climbers who identified in similar ways as I did, and understood these intersectionalities and the struggles that come with them.
I left Bishop feeling rejuvenated and motivated to create a community for climbers in Canada who identify as Black, Indigenous, or People of Colour. I had already been passionate about social and racial justice work prior to the festival, but never knew how or where to start. This is how Little Climbing Stories started. We're an Instagram page that features BIPOC climbers across Canada, and we post educational content promoting diversity and anti-racism in climbing and the outdoors.
In your opinion, what are the most important challenges/issues facing queer people outside?
The biggest challenge facing queer people and especially queer people of colour in the outdoors is a constant feeling that we don't belong. This stems from a lack of natural, default inclusion for QTBIPOC and LGBTQ+ folx in the outdoors.
It's been a space that we historically haven't been part of without discrimination, judgement, and aggression directed at us. This has happened throughout history because we deviate from the dominant narrative of white, straight, cis male. The narrative is changing slowly, but things are far from an ideal.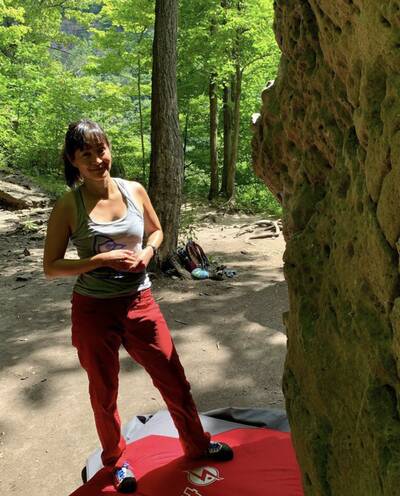 As an LGBTQ+ person, if you could change one thing about the outdoor industry, what would it be?
I would change the lack of representation. For example, in advertising and the media. How often do you see an LGBTQ+ person on the cover of an outdoor magazine? How frequently do QTBIPOC couples get featured on sports websites, in guidebooks?
Hiring practices within businesses is another. How many organizations prioritize LGBTQ+ folx in their hiring plan? Do they consider other marginalized individuals in their practices – like having affordable day passes, accommodating those with disabilities, and teaching their staff about all of the above?
Anything else to add?
There's a lot of movement within the climbing and outdoor communities to change the dominant narrative – to make our outside spaces more inclusive, which is amazing. It's definitely long overdue. But I hope that more event organizers, groups, businesses, and the media, include People of Colour and LGBTQ+ folx in the conversation. Listen to what we have to say. We're the ones experiencing this first hand, we're the ones who are silenced. Prove it matters to you by not just having us attend your events as a representative. Listen to our stories and invite us in with the intention of changing the way your system operates.
Connect with Jess
Follow Jess on Instagram.
See more Wild Wanderer Spotlights. You can follow Wild Wanderer on the organization's website, Instagram, Facebook, and Twitter.
---
This article is part of our Trailblazer program.
Backpackers.com Affiliate Policy: This article may contain affiliate links, which help fund our website. When you click on the links to purchase the gear, we get a commission, and this goes a long way to creating guides, gear reviews, and other excellent content.