The Wild Wanderer Spotlight Series highlights the stories of queer adventurers in their own words. We hope that by sharing these underrepresented voices, true diversity and inclusion will begin to make their way into the mainstream.
Wild Wanderer Spotlight: Thalia & Ellie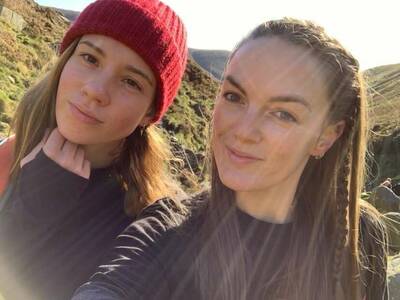 "Don't just use the Pride celebrations to include queer people in your brands as a marketing tactic. Inclusivity is every day." – Thalia & Ellie
What are your pronouns?
She & She
How do you identify?
We both identify as female.
What outdoor activities are you involved in?
We both love to hike, scramble and cycle. We are quite lucky that in the northwest of England we are so close to the Peak District, and have the Lake District and Wales close to us which offers us so much variety. Thalia loves to climb indoors and is looking to make the switch from indoor to outdoor climbing this year. Ellie has also ran marathons in Barcelona, Paris and Belfast. She had to stop after having quite a major hip surgery around two years ago and had to reduce the impact on her hip which meant a switch from running marathons to hiking hills and mountains. We find that being outside has such a positive impact for us both mentally and physically.
Tell us about a favorite/memorable outdoor adventure you've had:
Our first hike was from Edale station up to the peak of Mam Tor. We wore Converse which led to quite a few slips and slides, and we took so many wrong turns but it was so worth it once we got to the top (but getting back down, we got lost once again and ended up in the next town along).
We said we would go back to Edale and the next time we did we took a different route – scrambling up Grindsbrook Clough which is where Thalia's love of climbing started to emerge and to this day it remains a favourite route.
Another memorable adventure was hiking to the Trinnacles in Dovestones reservoir where after stomping in every puddle along the route, Thalia ended up falling thigh deep into a particularly muddy puddle and had to climb out – just goes to show no matter what you think you're getting yourself involved in, Mother Nature will have the last laugh!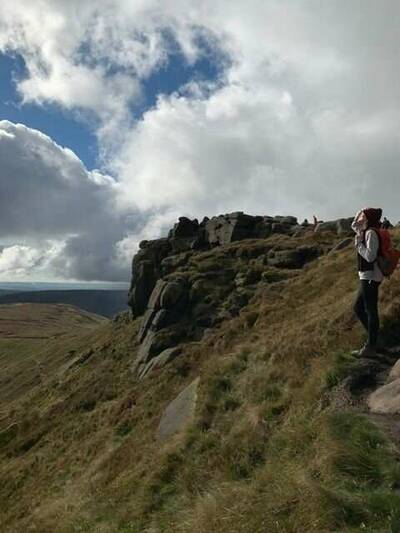 In your opinion, what are the most important challenges/issues facing queer people outside?
Safety has been a reoccurring concern of ours before now – both as females and as a couple. We are keen to travel a lot more – when we are able to – but we always ask ourselves the questions, would we feel safe here? Would we be able to be ourselves here? Or would we need to act like two single heterosexual female friends and potentially even feel safer with a male friend present?
As an LGBTQ+ person, if you could change one thing about the outdoor industry, what would it be?
I think the assumption that you have to be a certain build or a certain type of person to be outside. I tend to find that lot of representation for outdoors 'culture' is predominantly a cis white male (or female) , which can be not only intimidating but damaging to those who feel they don't conform to that.
That's possibly why there is such a lack of community groups. How is anyone going to feel safe and welcomed in a group where they see nobody who represents them? We should all have a space where we are comfortable and the outdoors should be no different.
Anything else to add?
Don't just use the Pride celebrations to include queer people in your brands as a marketing tactic. Inclusivity is every day.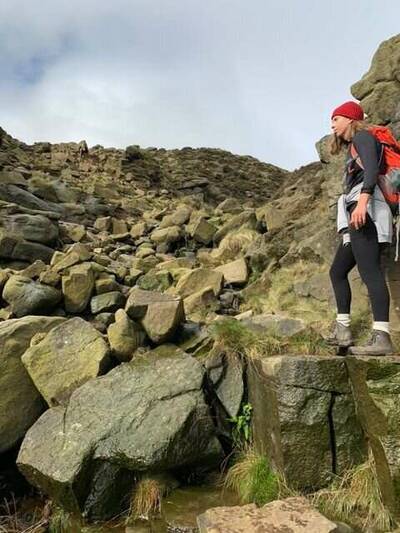 Connect with Thalia & Ellie
Follow Thalia & Ellie on Instagram.
See more Wild Wanderer Spotlights. You can follow Wild Wanderer on the organization's website, Instagram, Facebook, and Twitter.
---
This article is part of our Trailblazer program.
Backpackers.com Affiliate Policy: This article may contain affiliate links, which help fund our website. When you click on the links to purchase the gear, we get a commission, and this goes a long way to creating guides, gear reviews, and other excellent content.