The Wild Wanderer Spotlight Series highlights the stories of queer adventurers in their own words. We hope that by sharing these underrepresented voices, true diversity and inclusion will begin to make their way into the mainstream.
Wild Wanderer Spotlight: Zach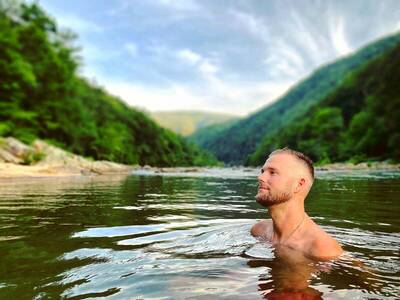 "We should all feel safe to share our adventures in nature with those we love." – Zach
What are your pronouns?
He/Him/His
How do you identify?
Gay
What outdoor activities are you involved in?
Hiking, jogging, kayaking, boating, swimming, camping… all while taking lots of photos! 😉
Tell us about a favorite/memorable outdoor adventure you've had:
I recently went snow-chasing with my hubby up on Roan Mountain, TN. About halfway up the mountain, we met the snow – every branch of every tree was completely white. I had never seen such a pristine wonderland. We explored the winter scene, both inside the fir forest, and later out on the balds (with panoramic views of Tennessee and North Carolina). The sky was blue, but the snow was deep and glistening. To share the adventure with the man I love was a true gift. Oh, and we may have snuck a kiss in once or twice (shh).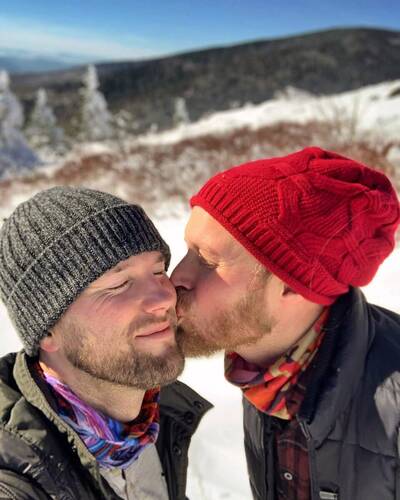 In your opinion, what are the most important challenges/issues facing queer people outside?
In some rural parts of the country, especially in the south, it can still feel unsafe for LGBTQ+ people to hold the hands of a significant other in public. Even when out on the trail, there is sometimes the trepidation of "will someone round the corner and see us" and "what will they do or say." Though the fear may be ungrounded, it can hinder couples from just being themselves in the outdoors. We should all feel safe to share our adventures in nature with those whom we love.
As an LGBTQIA+ person, if you could change one thing about the outdoor industry, what would it be?
More representation in branding and marketing of outdoor gear and clothing would help queer adventure seekers to feel more included.
Do you have anything else to add?
Thank you for spotlighting us queer adventure seekers in such a positive, public forum. I have loved the natural world my whole life. I have always felt comforted by the forest, water, and sky. As a young gay person, the outdoors was a place where I could be myself without worry of judgment. Now as an adult gay man, I am grateful to still feel that sense of peace that can only be found in the great outdoors. The difference is I am now more confident and ready to share my adventures with the world.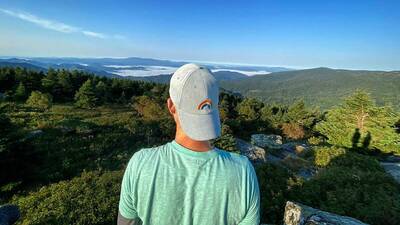 Connect with Zach
Follow Zach on Instagram.
See more Wild Wanderer Spotlights. You can follow Wild Wanderer on the organization's website, Instagram, Facebook, and Twitter.
---
This article is part of our Trailblazer program.
Backpackers.com Affiliate Policy: This article may contain affiliate links, which help fund our website. When you click on the links to purchase the gear, we get a commission, and this goes a long way to creating guides, gear reviews, and other excellent content.