YETI Coolers has made a name for itself as the toughest outdoor gear manufacturer on the market. Who remembers the infamous video of a YETI cooler vs. a 500-pound pro wrestler? We do. It's important to have a defining characteristic as a company, and YETI has built upon this reputation year after year.
Coolers remain its core product, but it has expanded into a wide array of other insulated gear, and now even makes super-rugged outdoor and camping items.
Below we've hand-picked 10 of our favorite YETI products for the holiday, and they are ordered by price. These make great gifts for the partner, kids — or yourself. We know that deluxe cooler has your name on it!
Our Favorite YETI Products this Holiday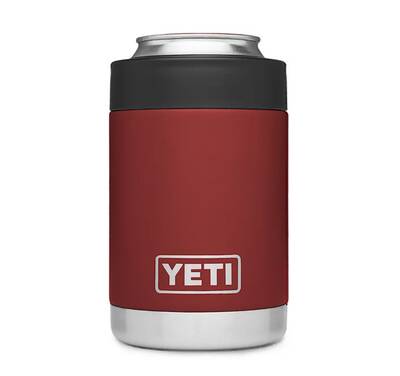 When we first saw the Rambler Colster, we thought — why didn't we think of that?! YETI has a knack for taking old-as-time products (like a cooler) and making it better than anybody else. But they also have the ability to make simple new things that probably should have always existed.
The Colster is an insulated container that's built to hold your cans or bottles, and keep them cold way longer than normal. It's a high-end koozie, basically. Standard 12-ounce cans and glass bottles fit in the Colster, and a screwable top secures them in place.
The Rambler Colster makes an excellent gift, comes in multiple colors, and costs $24.99.
---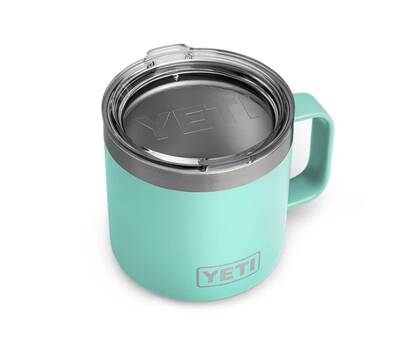 If you're seeing a pattern, you're correct: We love the Rambler drink line from YETI. The Rambler 14 oz Mug takes that often used object — a simple coffee mug — and kicks it up to rugged snowman standards.
Fourteen ounces of coffee is nearly two cups, and is more ounces mugs in similar price ranges. It is double-wall vacuum-insulated so your beverage stays piping hot while your hands stay room temp. The mug has an oversized wide opening for easy pouring, and the included lid take width and allows you to sip from a narrow, mouth-sized hole.
It's a beast of a mug, and a gift everyone will love.
See the YETI Rambler 14 oz Mug
---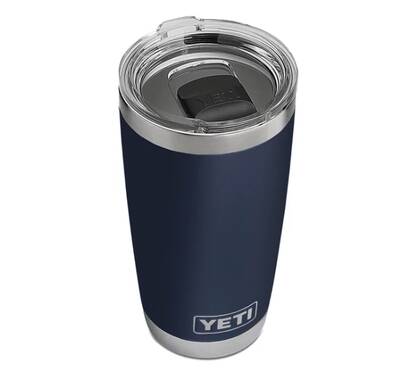 Gear up for another Rambler — this time the YETI Rambler 20 oz Tumbler. Unlike the mug and water bottle (below), the Tumbler mirrors a very large pint glass. It's built to fit in most car cup holders, holds tons of liquid, and keeps it piping hot or icy cold.
The lid YETI includes with the Tumbler is one of their best – the MagSlider. Yep, magnets for opening and closing the lid, meaning the mechanism won't break over time. And the lid itself uses shatter-resistant construction so, like all YETI products, it can take a beating.
Add dishwasher compatibility, a bunch of colors, and 18/8 food grade stainless steel, and you'll be drinking giant cups of coffee in no time. Or, rather, your giftee will.
See the YETI Rambler 20 oz Tumbler
---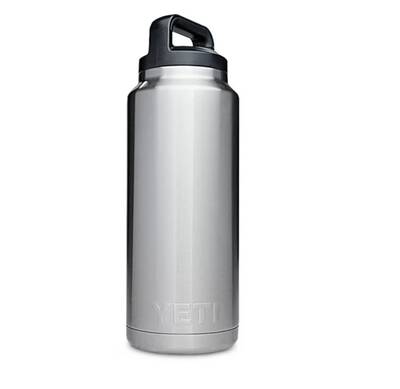 For those looking at a lower price point than coolers (we get it), the Rambler series of bottles is an excellent choice. We're particularly fond of the Rambler 36, a rugged-as-hell, oversized insulated bottle. It has a large, durable cap and handle, which when secured keeps drinks hot or cold for over 10 hours.
The Rambler is constructed of 18/8 food-grade stainless steel, and is a few ounces larger than most similar-sized and priced bottles, which we think is great for hydration. It's dishwasher safe, has a wide opening for easy drinking, and won our Premium Pick award for the Car Camper!
The Rambler 36 Bottle comes in a huge range of colors, some brushed with DuraCoat and some stainless steel. We dig the steel.
See the YETI Rambler 36 oz. Bottle
---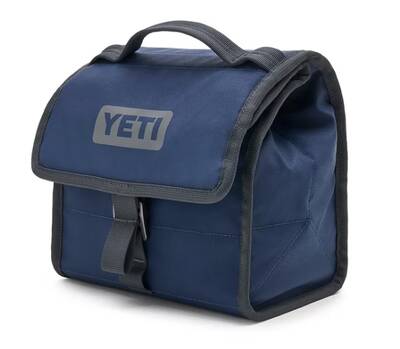 YETI rarely makes cute things — it's just not the style of the brand — but they've found a new track with the Daytrip Lunch Bag. On the one hand, lunch bags are always kind of cute, because they remind of us children and school and neatly packaged sandwiches.
On the other hand, this is still a YETI product, and it's built with premium food-safe materials, the magnetic Thermo Snap Closures, and Coldcell Flex insulation, which keeps your drinks, subs, and fruit cold for hours. It also fits a 2-pound YETI ICE pack perfectly, which is probably the best way to keep all those goods cold.
The Daytrip Lunch bag packs down when not in use, and can fit a six-pack of beer or sparkling water, and just works. Great for kids, great for traveling, great for grown men with chilled lunches during a long workday.
See the YETI Daytrip Lunch Bag
---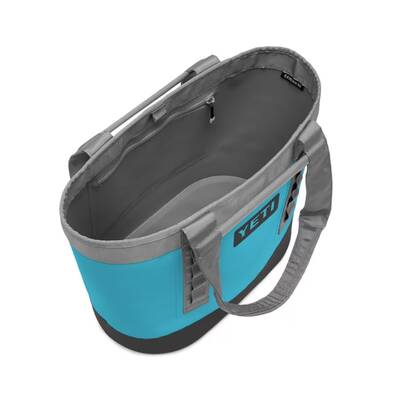 The Camino Carryall 35 looks a lot like the M30 — but it's not a cooler. Part of YETI's recent strategy has been to take a simple, frequently used item, like the shopping bag, and give it an upgrade.
The Camino Carryall is that upgrade. It's more than a shopping bag, though. It's a 35-liter do-it-all bag that can hold wet gear, is made of waterproof, ultra-durable material, and has an EVA Molded bottom so it stands upright. There's a single zipper compartment inside the Camino, and it has heavy-duty straps for carrying over the shoulder or with a hand.
If you've got a bag-lady to get a gift for (or a bag-man), the Camino Carryall is the ultimate choice.
See the YETI Camino Carryall 35
---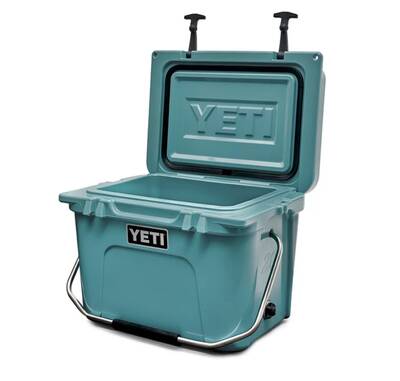 The Roadie 20 is YETI's nod to the bite-sized, travel-friendly cooler that still comes in its ridiculously hard case. The Roadie includes a large carry handle that allows over-the-shoulder carry, and comes with just 20-liters of space, perfect for a picnic or simple day at the beach.
While you won't have room for everything, the Roadie 20, no matter how packed, can be hauled by one person easily. It'll hold 16 cans of beer with ice, and 20 straight pounds of ice, which is pretty good for the size.
It also has YETI's all the design features of the Tundra, including T-REx Lid Latches and the Neverfail hinge system, which, obviously, doesn't fail.
It comes in multiple colors (we're fans of River Green), and is an impressive gift.
See the YETI Roadie 20 Hard Cooler
---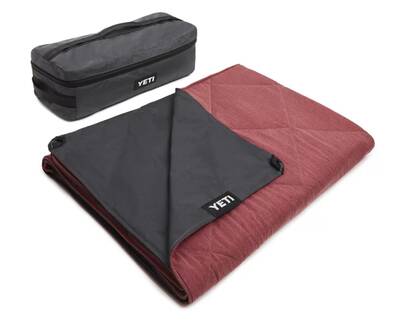 In keeping with the upgrade of normal products, meet the Lowlands Blanket. It's a blanket — the kind you lay on the ground to sit on — and it is more rugged and functional than you ever realized a blanket could be. The Lowlands's top layer is padded, comfortable, sheds water and dog hair with ease, and has insulation underneath it for a bit of warmth. The bottom is made with hydrophobic material, meaning it won't let water seep in, and it won't get damp.
You can throw the Lowlands blanket into the washer and dryer, and it comes with a functional storage case.
The Lowlands blanket comes in three colors, and is a surprising gift for any beach, park, or festival-going person!
---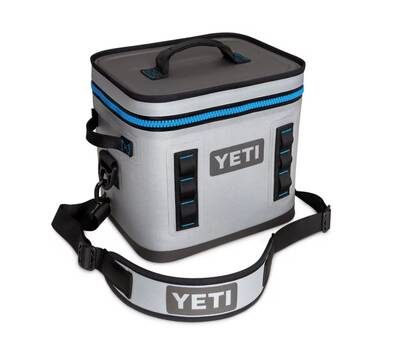 The Hopper Flip is, to us, the epitome of a portable soft cooler. It's engineered for maximum space in a small package, and can hold 13 cans of beer (or 16 straight pounds of ice!).
Unlike the hard coolers, the Hopper Flip is sealed with YETI's Hydrolok Zipper, a big-toothed, satisfying pull that covers the entire top panel. It uses a unique closed-cell rubber foam for its insulation, and food-grade fabric for the interior and exterior shell, which manages to be both soft and tough as nails all at once.
We love the large padded shoulder strap, the MOLLE-style latch points for attaching a bottle opener or carabiner, and of course the super wide-mouth opening.
The Hopper Flip 12 comes in four colors, and is the soft-sided cooler gift of the year.
See the YETI Hopper Flip 12 Soft Cooler
---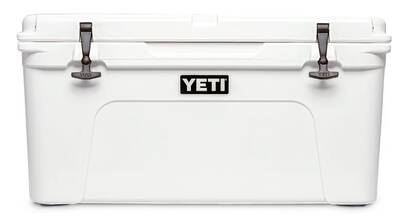 The Tundra 65 hard cooler is what made YETI, YETI. It's the one being smashed in the video, it's the one sitting in the back of pick-up trucks across the U.S., and it's what outdoor folk secretly (or openly) crave when walking around any gear shop.
The Tundra 65 is well-sized — it can fit 42 cans of beer with ice, or 52 pounds of just ice. The size was built for your typical camp cooler, then YETI added another 15 liters. This extra length and space allows for more ice, way more food, or room for your extra-large bass.
The Tundra 65 uses YETI's patented designs, including the Fatwall insulation for unparalleled cooling, a pressure-injected PU foam insulation, and a rotomolded construction.
It comes with one dry goods basket, a whole ton of room, and the knowledge that it's the best cooler on the market.
See the YETI Tundra 65 Hard Cooler
---
This article is sponsored by YETI Coolers. Images courtesy YETI Coolers, All Rights Reserved.
Backpackers.com Affiliate Policy: This guide contains affiliate links, which help fund our website. When you click on the links to purchase the gear we get a commission, and this goes a long way to creating guides, gear reviews, and other excellent content.