Outdoor gear brand YETI is known for its solid design and quality built products but it has taken a new bold direction with an entire line of products in the new Alpine Yellow colorway.
YETI has just released the Alpine Collection which was inspired by the beacons of The Alps.
Inspired by high-altitude adventure and iconic mountain peaks, the yellow colorway has been designed by YETI for all lovers of the outdoors.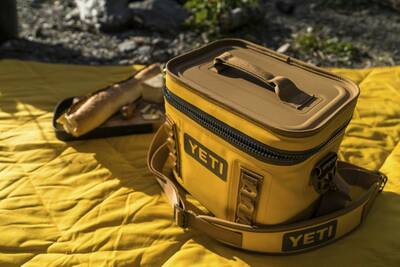 Alpine Yellow is available in nearly all YETI products such as drink wares, coolers, and bags.
Some of the remarkable items in the Alpine Collection include the:
The YETI Alpine Collection is a limited edition colorway so be sure you don't miss out on these amazing products by placing your order now.
---
Images courtesy of YETI
Backpackers.com Affiliate Policy: This article may contain affiliate links, which help fund our website. When you click on the links to purchase the gear we get a commission, and this goes a long way to creating guides, gear reviews, and other excellent content.