This is part of the ongoing series COVID Relief Alliance, which highlights outdoor brands that have put significant resources into fighting against the pandemic. To see all the brands in one place, see the full article.
Chaco, the popular lifestyle footwear brand that made its mark on the outdoor world with river-specific sandals, has shifted its Michigan-based ReChaco factory and mobile bus factory from sandal repairs to mask production and other personal protection equipment (PPE) needed for those on the front lines of the COVID-19 global pandemic.
Chaco is working with its parent company Wolverine Worldwide, to source materials, while its ReChaco Factory workers shifted into production of masks at the end of March.
Lisa Kondrat, the Director of Operations for the ReChaco Factory, said in regards to the decision:
"We at Chaco are doers. It's not in our team's DNA to stand by when we have the opportunity and resources to take action. We want our skills and machinery to be useful in this crisis."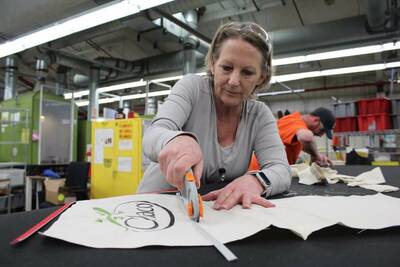 What supplies is Chaco creating?
Chaco is specifically creating protective masks with a backstock of materials it has in its ReChaco factory, and will be sourcing material from its parent company and partner companies to make more masks.
Chaco is also exploring specifications for the creation of gowns and aprons, two types of PPE that will be especially useful to healthcare professionals working on the front lines of patients who have the virus.
The brand plans to release its mask and other patterns, all of its sourcing leads, and everything it has learned in this reorganization to other companies and people. The goal is to lead in the dissemination of proactive information around the creation of PPEs so that more people (and businesses) can create their own.
How is Chaco doing it?
The company is working with its parent company, Wolverine Worldwide, and local organizations to get more material, and vet that material, before production.
Its ReChaco factory is already equipped with industrial sewing machines and a highly trained staff, and some materials that work for PPEs are currently in stock.
Chaco is also repurposing its ReChaco Mobile Repair Factory, a large bus that has been outfitted as a mobile sewing station. The plan was (and is) to tour the country with the bus and repair customer's sandals, but for now the Mobile Repair Factory is gearing up to bring masks to different healthcare providers in cities.
Currently the bus is parked in Portland, Oregon, and is working with hospital systems in Hood River, Oregon and other local healthcare officials to distribute the equipment.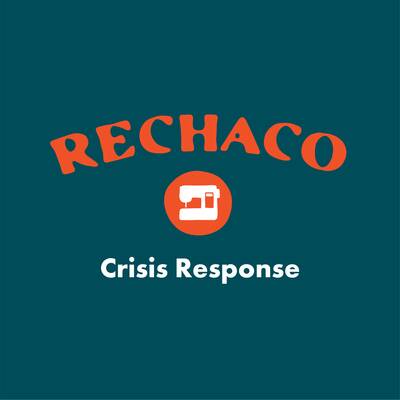 How you can help
Chaco is not selling their masks or PPEs. The company is working with the above healthcare partners privately, and will continue to supply them as the crisis continues. You can read the full update here.
If you'd like to support Chaco directly, you can place an order on their retail website in a show of support for the brand. Sandals and other gear are still being shipped, and your support will help keep this company operational.
If you want to help the global fight in another way, please donate to the World Health Organization's COVID-19 Solidarity Response Fund. If you want to help your local community, we suggest getting involved in community fundraisers.
---
All images courtesy Chaco, all rights reserved.
Backpackers.com Affiliate Policy: There may be affiliate links in this post, which help fund our website. When you click on the links to purchase the gear we get a commission, and this goes a long way to creating guides, gear reviews, and other excellent content. See more here.