Arc'teryx Fortrez Hoodie Overview
Arc'teryx is synonymous with sleek and innovative design, fossilized birds, and Canadia (that last word is not a typo!). The Arc'teryx Fortrez Hoodie nails one of these pillars (I'll let you guess which) by combining high-performance materials with a technical silhouette and a secret feature that will have you praying for cold and wind.
Overall the Fortrez is built for alpine environments, specifically climbing, and uses Polartec Power Stretch with Hardface technology to achieve the surprising mix of water resistance, warmth, and breathability. Weighing in around 13 ounces, this is a slightly heavy fleece that works for a wide range of scenarios, but excels in the cold.
Arc'teryx Fortrez Hoodie Star Rating
Comfort

Durability

Warmth

Breathability
Summary
The Arc'teryx Fortrez Hoodie is a classic rock and alpine climbing lightweight fleece that excels as a multi-purpose layer on the trail. A built-in neck gaiter/balaclava in the hood, three zip pockets, and a climber's cut make the Fortrez a go-to for alpinists and hikers alike.
While we think the Fortrez performed admirably, it hasn't received one of our Picks. This is due to heavy competition and the very high price point, which is typical to Arc'teryx, but can feel exorbitant for a fleece, which is not always an "essential" piece of backpacking gear (like a backpack, tent, or sleeping bag).
The stiffest competition against the Fortrez is the Patagonia R1 Hoody, our Premium Pick, which is $40 less and provides much of the same functionality. Our team, and the author of this review, has used the Patagonia R1 series for years and prefers the R1's more breathable fabric, simple design, and convenient thumb holes. If you're looking for a hike and backpack-friendly fleece, the Marmot Reactor is also a good option, and is much cheaper, though it won't provide the same warmth or weather resistance.
See the full Arc'teryx Fortrez Hoodie review below, and see how it stacks up against its peers in our guide to the Best Fleece Jackets.
Arc'teryx Fortrez Hoodie Specifications
| Feature Type | Feature Specs | What This Means |
| --- | --- | --- |
| Weight | 13.2 oz oz (375 g) | A moderate weight for a fleece jacket. Not the lightest out there, but still very active oriented and easy to take in a backpack. |
| Fabric Weight | Midweight (230 g/m2) | The overall weight of the fleece fabric for the Fortrez is midweight, but the jacket feels thinner, more like a lightweight. More on fleece fabric weight in our Guide. |
| Fabric Material | Polartec Power Stretch with Hardface Technology | Some of the best fabric on the market, Polartec Power Stretch retains a ton of stretch for climbing, and the Hardface Technology blocks wind and rain well. More on fleece material in our Guide. |
| Fit | Athletic | While the fit is very Atheltic, which is typical to Arc'teryx, the Fortrez is a tiny bit looser than other tight-fitting jackets. That said, our tester wore a size small and he's usually a medium. Make sure to try on, or size down. |
| Number of Pockets | 3 | Two harness-compatible zippered hand pockets and a zippered chest pocket provide lots of storage. The women's jacket has a zipper on the arm. |
| Thumb Holes | No | Despite being a highly active-oriented fleece, the Fortrez doesn't have thumb holes. We don't quite know why. |
| Jacket Option | No | Arc'teryx only offers the Fortrez as a hoodie. |
| Zipper(s) | Full Length, Hand, Chest | The zippers have micro-cord pulls and work well. The full zipper allows you to vent as much as you want. |
| Adjustable Waist | Yes | You can lock in the warmth at the waist hem. |
| Gender(s) | Men, Women | Available for all genders in mostly the same construction. The women's jacket has a zippered arm sleeve pocket instead of a chest pocket. |
| Sizes Available | Men: S-XL Women: XS-XL | A decent range of sizes, but there could be XXL and XXS for all genders. |
| Manufacturer Warranty | Limited Lifetime | Arc'teryx has a very solid warranty. If any parts fail get in touch. |
| Retail Price | $199 | A very high price for a fleece jacket. While we love the performance, the price makes it hard to puchase. |
Gear Review of the Arc'teryx Fortrez Hoodie
Revelation: The Moment I Knew
I woke up to the roar of the Boulder River sweetened by the first tunes of the songbirds. Or at least they were the first I heard: it was 8 a.m., so they had probably been singing for two hours by the time I started willing myself out of my nylon and goose down cocoon.
I recently moved to Washington to work at an outdoor school, and wet weather and a little anxiety about exploring new backcountry had kept me close to home. I decided (with a bit of help from my editor asking for content) to hit the trail in the local national forest. I'm feeling #blessed to have moved to a new state and still live about an hour's drive from the closest designated wilderness area.
After seven miles of hiking through dense cedar forests and standing in awe of spring-swollen waterfalls, I arrived at the sole campsite on the Boulder River and cozied up next to another camper already in the space.
The night was partly cloudy and cool, but not frigid. In short: ideal conditions for the Arc'teryx Fortrez Hoodie. Even in the light, intermittent mist, the Fortrez repelled moisture like a champ and stayed dry. I credit the Polartec Power Stretch with Hardface technology for the above-average water repellency.
I even decided to wear the Fortrez as my top layer with a pair of Patagonia Capilene Thermal Weight baselayer bottoms to sleep. I normally wouldn't wear a zippered fleece to bed as the zippers tend to bind and chafe, but I wanted to test the coziness of the Fortrez — and there's no better way than a full night's sleep.
I woke to sweet birdsong after an amazing night's sleep (about 11 hours!) and there was nary a pulled chin hair or rubbed spot on my torso. This was the moment I knew the other fleeces in my quiver need be on alert for competition from the Arc'teryx Fortrez.
Digging Deeper
Comfort 
– 4.5 Stars
The Arc'teryx Fortrez is soft and moves well with your body. I was able to sleep in the jacket on a cool, damp night in the Pacific Northwest when other fleece jackets' zippers may have chafed my neck. The flat-laying zipper and zipper flap near the neck keep things feeling good.
The Fortrez also has a balaclava tucked away into the hood, which reallys ups the comfort if you're traveling or sleeping in terribly windy and cold conditions. This piece seems to get more comfortable the worse the weather gets, which is impressive.
Durability
– 4.5 Stars
I've been wearing the Arc'teryx Fortrez almost everyday for six weeks and it still looks brand new. There are no signs of wear even after using with a backpack on multiple day hikes and two runs through the washer and dryer. The Polartec Power Stretch with Hardface technology is far more durable than fleece materials of similar weight and build.
Warmth
– 4 Stars
The Fortrez is right on target for its warmth-to-weight for the midweight fleece category: not too warm, not too cool. It is a great standalone piece over a light baselayer or tee and excels as a midlayer under insulated or waterproof outerwear for when the temperature really drops.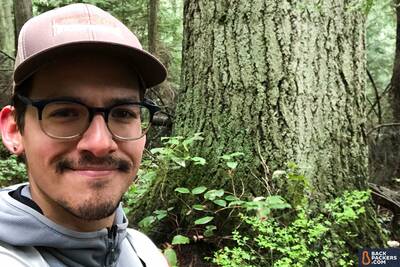 Breathability
– 3.5 Stars
The Fortrez clocks in slightly less breathable than other fleece pieces in the active category. When huffing up a hill in cold, wet weather on the Washington coast, I still had to remove the Fortrez to keep from overheating in the midweight synthetic baselayer I wore underneath.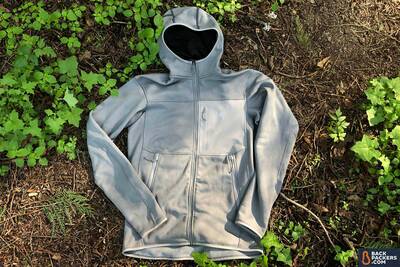 This is likely because the Fortrez was built for less activity, and more warmth while climbing a rock wall. If you really need breathability in a fleece, check out the Marmot Reactor or the Patagonia R1 Hoody.
Fit
I'm not sure what's going on with the fit of the Fortrez. I am a size medium in pretty much every brand, and the Fortrez fit perfectly in a size small. Arc'teryx tends to follow European fit (read "slim AF"), so I was surprised with the downsizing. The arms and torso are built for tall people and for long reaches such as in climbing.
Grievances
My only grievances with the Arc'teryx Fortrez are the sizing and the price. I can't tell if this unit was an anomaly, if the Fortrez line is differently sized than the rest of their clothing, or if Arc'teryx's fit overall has changed. The fact that a small fit me perfectly despite always being a medium is strange. I recommend sizing down and trying on before you buy if possible.
Price is a sensitive topic for gear reviews. Arc'teryx is a premium brand and they make high-quality equipment, no doubt. I truly enjoyed wearing the Fortrez, but there isn't anything about it that makes me feel $200 is necessary for a new fleece. I have lots of gear, though, and love many different fleece jackets, so in the end price is up to you.
Final Word
The Arc'teryx Fortrez became my go-to defense against cold in the Pacific Northwest. When you play the Game of Fleece, you win or you shiver. I feel like I won! (I've literally seen about 20 minutes of Game of Thrones, so extra winning for escaping the zeitgeist).
Where to Buy Arc'teryx Fortrez Hoodie
We tested a men's Small Arc'terys Fortrez Hoodie. The women's version is pretty much the same, with slightly different fit and build, mostly with more fabric near the hem. The women's also has a small zippered pocket on the sleeve instead of the men's chest pocket. We don't quite know why.
Arc'teryx only makes the Fortrez in the hoodie version, and there are no other variations.
Compare Arc'teryx Fortrez Hoodie prices below.
Review Policy: We do not accept payments or gifts from brands and vendors, and strive to provide unbiased, independent advice. Brands typically provide review samples which we return, and in some cases we purchase the item so we can keep using it long after the review. Affiliate Policy: We support the hours that go into our reviews and testing through affiliate commissions on purchases made through links in this article. These don't effect the outcome of our reviews or selection of gear, as per our Review Policy.