Electric bikes offer more accessibility, fun, and adventure to seasoned cyclists and novice riders alike. Also known as e-bikes, electric bikes are often confused with electric scooters and electric motorcycles, but in actuality, they're very much just like a traditional bicycle with a bit of battery power to make exploration a little easier.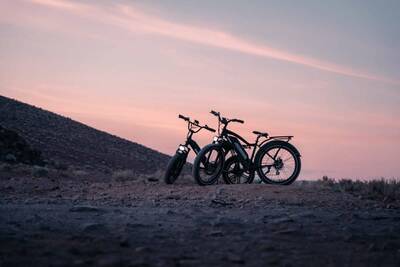 What Are Electric Bikes, Exactly?
Electric bikes often look and function like traditional bicycles, but they have a few additional components attached, such as an electric motor, a battery, and a controller.
They handle like regular bicycles, but their electric power assists cyclists when pedaling up steep inclines, traveling long distances, and navigating uneven terrain.
Do You Still Have to Pedal an Electric Bike?
Electric bicycles don't replace the need to pedal—they augment it. With an electric bicycle, you can travel further and for longer without getting as tired or sweaty as you would on a traditional bicycle.
Some e-bikes have a throttle or go button. On many e-bikes, the electric assist is only active when you actively pedal. That said, those bikes that do have standalone throttles do drain their batteries much faster when you're not contributing your own human-powered pedaling.
How Long Does an Electric Bike Battery Last?
On a single, full charge, an e-bike battery can provide pedal-assist for 20 to 100 miles. This can vary greatly depending on the bike you purchase, how hard you pedal, the topography of the landscape you bike on, and even whether the wind is at your back or pushing against you.
Over their lifespan, electric bike batteries can last for hundreds or thousands of charge cycles, giving you years of reliable use before they need to be replaced.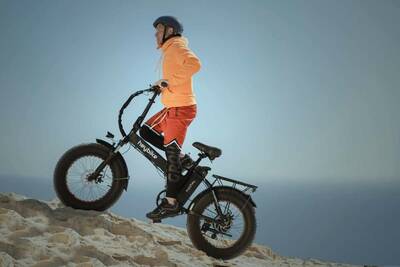 What Else Do I Need to Know About E-Bikes?
There is much to know about electric bikes. You can dig down the rabbit hole as far as you'd like. Here are several more things you should know about e-bikes as you start that journey:
Electric bikes are quiet, unlike gas-powered mopeds or motorcycles.
Mountain bikes and road bikes are designed differently with different goals in mind. Know how you intend to use your e-bike before purchasing one.
E-bikes are much heavier than traditional bikes. Don't expect to be able to lift them so easily.
That said, foldable e-bikes exist for those needing a compact solution.
Electric bikes are more expensive than traditional bicycles, but not that much more.
Miles-per-charge and top-speed are key factors when considering road bikes, but not necessarily for mountain bikes.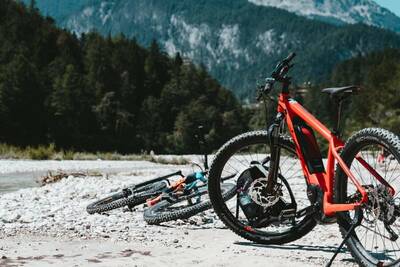 What Are the Top E-Bike Brands?
Many fledgling e-bike companies are entering this burgeoning market, and most top traditional bike brands are also beginning to offer e-bikes. So, what electric bike brands should you consider when shopping for your first e-bike?
We've put together the following shortlist of reputable and exciting companies to give you a solid starting point in your search.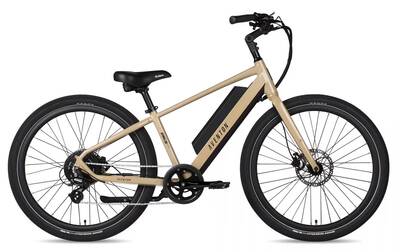 Aventon has been in the industry for over a decade and has established itself as a trusted name in the world of e-bikes. The company has a full range of electric bike models for adventure, commuting, and recreation.
See our deep dive highlight on the Aventon Sinch Folding Electric Bike.
---
REI Co-op is a favorite brand among outdoor enthusiasts, and for good reason. The Co-op is known for excellent build quality in all of its gear, smart product design, and top-notch customer service. You already know that if you get yourself a co-op electric bike, you're sure to have fun with it and be well taken care of in the long run.
See all of REI Co-op's e-bikes.
---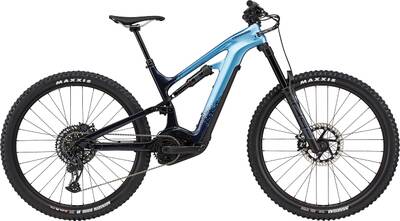 cannondale is an innovative bicycle brand that has been revolutionizing the industry since the 1970s. In recent years, they were the first to integrate rear-facing radar and lights into their bikes, and you can track your cycling history with the cannondale app.
cannondale e-bikes can be purchased from REI.
---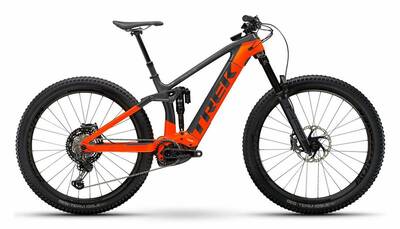 Another time-tested brand that has evolved alongside the biking industry for decades, TREK has lead the charge on several of those industry shifts. TREK is known for performance and precision engineering. If you want top-tier, this is where you want to start your search.
---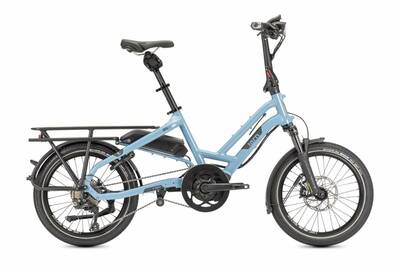 A commitment to sustainability and a belief that bikes are the sustainable form of transportation we should fully embrace as a society make the gears at tern turn. Reducing waste, cutting out harmful chemicals, and eliminating harmful emissions are the company's goals at the end of the day.
Find tern electric bikes at REI.
---
SPECIALIZED has been a forerunner in the mountain biking category since its inception in 1974. Now, they're taking that passion to their e-bikes as well. You can customize your bike's motor characteristics in the brand's Turbo app, and it is compatible with Strava so you can track your adventures.
---
yuba has you, your family, your pets, and everything else in your life in mind. yuba produces cargo bikes that can haul just about anything and everything you could ever need. Those who like accessories and modular design will gush at the add-ons and modifications available for these e-bikes.
See yuba's electric bikes at REI.
---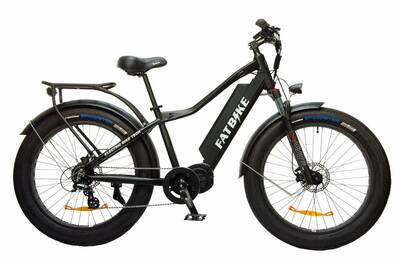 The Electric Bike Store has a wide variety of bikes and trikes available, which means you're certain to find one that meets your specific needs. From fat tire recreational bikes to folding and recumbent trikes, there's an e-bike here for everyone's preferred style.
---
Brompton specializes in compact, portable, folding electric bikes. The brand has urban and adventure models, both of which fold down to the size of a suitcase for easy carry and storage.
See what Brompton has for sale at REI.
---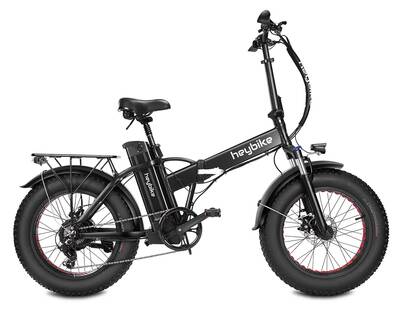 heybike produces a range of quality, affordable e-bikes. They make the buying process as easy and painless as possible. All of the important details are laid out clearly, such as max range and charging time, and they offer great warranties and customer service to boot.
---
Backpackers.com Affiliate Policy: This article contains affiliate links, which help fund our website. When you click on the links to purchase the gear, we get a commission, and this goes a long way to creating guides, gear reviews, and other excellent content.