Each fall there's a question in every backpacker's mind: is it too cold to plan a trip? Then some more: When will the summer temps plummet, when does the National Park or Forest Service close the roads, and will I have a good time if it's way colder than I thought?
Here at Backpackers.com, we think fall is actually the best season to go out. The trails have way less people on them and each day has a dash of unpredictability (which makes for a more fun trip). Plus, depending on your location, there's changing leaves, running rivers, and a climate that's cool enough to actually enjoy high noon.
Yet the main reason most backpackers don't get out is the cold — or the fear of cold.
So we put together a list of each essential item you'll need for a cold weather backpacking trip. Cold, in this guide, refers to fall and spring shoulder season. It doesn't mean the depth of winter, and it doesn't mean alpine mountaineering.
Note that while we consider price an important factor in purchasing decisions, we are highlighting top performing product over the best products for your wallet. We find that cold weather gear is often subject to heavy rain, wind, and unpredictability. Investing in quality gear is critical. Likewise, due to the increased need for protection against the elements, this gear tends to be heavier. If you're an ultralight-er there are plenty of options that work well, but this list may seem heavy as hell.
Cold Weather Backpacking: The Big Four
If there's anything "essential" to backpacking, it's the Big Four. These are the four items that will provide you shelter, warmth in the night, and the ability to carry everything you need.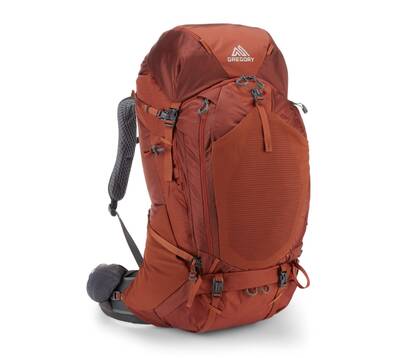 The Gregory Baltoro (Men's) and Deva (Women's) line of packs have been outstanding for years. They are known for how much weight they can carry comfortably, and you'll find that during the colder months you'll have more gear. The Baltoro and Deva shoulder the load well, and do so with a multitude of packing options, which allow you to keep more critical items on-hand.
It's a premium backpack in every respect, with a customizable hip belt with zippered pockets, included hydration bladder that doubles as a day pack, and crazy comfort in a breathable back panel. The U-shaped zipper is one of our favorite pack openings because you can access all your internal gear when you get to camp, and it allows a super quick pack-up.
The Baltoro/Deva now have an included rain cover too!
Gregory Baltoro 65 Star Rating
Comfort

Durability

Packability

Fit and Adjustability
Summary
The Gregory Baltoro 65 backpacking backpack is a beast. Full of ingenious organization, a robust hipbelt and harness that molds to you the more you wear it, burly materials that will last a lifetime, and an included hydration sleeve that acts as a daypack, it's hard to find a backpack that provides more. That said, it's quite heavy, so anyone concerned with weight should steer clear.
Read Full Review
See Gregory Baltoro 65
See Gregory Deva 60
---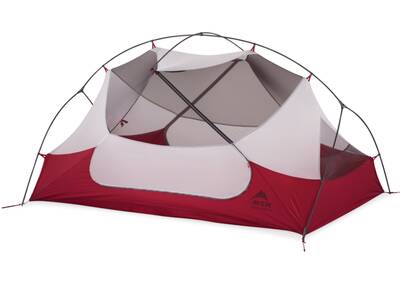 Lightweight tents are a competitive category, and many will work for cold weather weather, but few excel in that environment. However, the MSR Hubba Hubba NX 2 combines a fairly low overall weight with space, durability, and wet-weather protection. The new Xtreme Shield waterproof coating goes way beyond your typical PU coating on tents, and the new Easton Syclone poles have an incredible bend capacity — two key updates that up the long-lasting value of the Hubba series tents, and make them great for cold weather backpacking trips.
The NX 2 also has less mesh than similar tents, which will help to fend off cool winds. It has two doors, two large vestibules, a unified hub-and-pole system, and weighs just under four pounds.
See MSR Hubba Hubba NX 2
---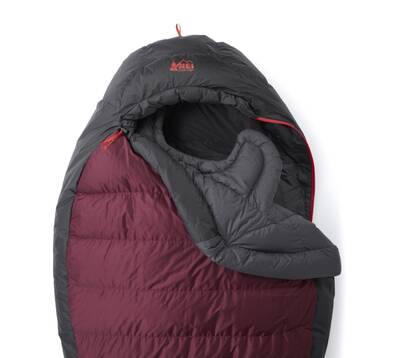 REI makes a mean sleeping bag. The REI Igneo 17 (men's) and Joule 21  (women's) are two of our favorites, and strike an excellent balance between high-end materials, impressive warmth, a sub-two-pound weight, and a cost that's not exorbitant when compared to similar sleeping bags.
It's a tight mummy that will keep you warm in the cold, and the responsibly sourced down is polymer-coated to help fend off moisture. Likewise, the sides and footbox of the bag, which are notorious for touching the damp sides of a tent, are reinforced with waterproof/breathable fabric.
Now, we know that "cold weather" is a relative descriptor that changes significantly depending on your environment. A sleeping bag rated to 17-degrees (or 21-degrees for women in the case of the Joule) may not be warm enough. For those venturing into truly icy temps, the REI Downtime 0 Down Sleeping Bag is an excellent pick, especially for the price.
Likewise, if you're not into down — due to the animal component, allergies, or issues with moisture — the REI Zephyr 20  is a synthetic alternative that should do the trick.
REI Igneo 17 Star Rating
Comfort

Warmth

Durability

Fit
Summary
The REI Igneo 17 is a standout mummy bag that braves sub-freezing temperatures with ease. REI uses RDS certified 700-fill duck down that's been treated to repel water, a burly 20D ripstop nylon shell, and a cozy neck warmer to keep you comfy. The fit is a mummy with a bit of room to move, and every component is made smartly, warmly, and durably. The REI Igneo 17 is priced lower than comparable bags, and shines in the backcountry at just under two pounds.
Read Full Review
See REI Igneo 17
See REI Joule 21
---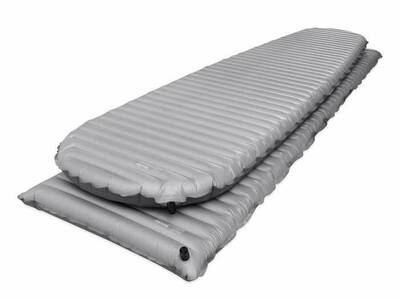 The warmth of a sleeping bag is entirely dependent on the insulating properties of a sleeping pad. If you were to sleep on the above REI Igneo 17 on the ground, without a pad, in 17-degree weather, you would be really cold.
When it comes to warmth to weight ratio, there isn't a better option than the NeoAir XTherm. It has been a tried-and-true backpacking pad for so many years that we awarded it, have included it in a bunch of guides, and a lot of our team uses it for cold weather backpacking. Some products are legendary for a reason.
The Regular-sized mummy pad weighs just under a pound, has a 2.5-inch thickness, and a very impressive (and winter-ready) R Value of 5.7. That means you will get the full warmth of your bag because the pad maintains and reflects back your body heat as you sleep. It's crazy comfortable, too.
Therm-a-Rest NeoAir XTherm Star Rating
Comfort

Durability

Inflation and Deflation

Packability
Summary
The Therm-a-Rest NeoAir XTherm lives up to the phrase "go big or go home" — except that it packs up quite small for an ultralight backpacking sleeping pad. The "big" refers to the price, the comfort, the warmth, and the durability, all of which have made it the go-to high-end pad for many backpackers.
The NeoAir XTherm has horizontal baffles, a simple valve for inflation, and will keep you well off the ground, night after night.
Read Full Review
See Therm-a-Rest NeoAir XLite
---
Clothing that Layers for Cold Weather Backpacking
Beyond the Big Four, the most important gear to a successful cold weather backpacking trip is your clothing. Layering is the optimal strategy here: have enough individual pieces of clothing that you can layer, one after the other, to make sure you're warm and comfortable for any temperature.
Each of these clothing pieces is meant to layer well, and will serve you well in summertime, too.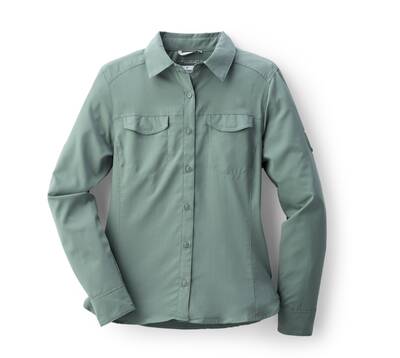 We find the Columbia Silver Ridge Lite to be the ultimate one-and-done hiking shirt. It's breathable, made of quick-drying polyester, has buttons for different wear styles, has long sleeves that protect against sun and bushes but can be rolled up easily, and weighs under 10 ounces. It also comes in a huge range of colors and sizes for men and women, which makes it accessible for everyone.
For any cold weather hiking shirt, you want to be able to layer. This shirt can layer over a warm baselayer or slide easily under an insulated jacket or rain jacket. And it's fairly affordable, especially when on sale!
See Women's Columbia Silver Ridge Lite
See Men's Columbia Silver Ridge Lite
---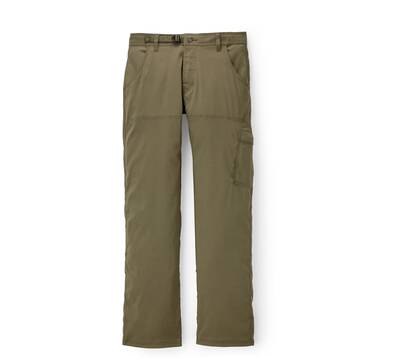 Hiking pants are just as critical as a hiking shirt — and we do mean pants, because for cold weather backpacking it's best to bring full-length pants that have a bit more weight to them. You want to fend off potential cold, and wearing thermal baselayers while hiking is never fun.
The prAna Stretch Zion and Halle pants have a cult following, and for good reason. The Stretch Zion fabric is truly stretchy, and incredibly scuff and tear resistant. They're not the lightest or most quick-drying pants on the market — we like this for cold weather backpacking, where durability, wind-blocking, and a bit more heft is better for inclement weather. The Zion and Halle pants include roll-up leg snaps, a solid DWR layer to fend off moisture, UPF 50+ for sun protection, and a number of well-placed pockets — all in a highly refined fit that's built for active people.
They are expensive pants, but they'll last a very long time, and layer well with your thermals.
See prAna Stretch Zion
See prAna Halle
---
We debated what baselayer setup to recommend for cold weather backpacking, as there are a lot of excellent options. In the end, the Patagonia Capilene Thermal Weight tops and bottoms are the best for most people. Patagonia literally introduced the concept of layering in its old catalogues, and Capilene is a synthetic material that has been used since way back when.
The Thermal Weight line of Capilene is the warmest and most breathable synthetic layer around. It uses Polartec Power Grid, which is comfy, lets air out strategically for breathability, yet is thick enough to keep you toasty. You can hike in these, but only if it's cold out.
We recommend the Thermal Weight Zip-Neck top because the zipper allows you to breathe when it gets too warm, or protect your neck when it's frigid. For pants, the Thermal Weight Bottoms are long underwear that fit and move well.
That said, if you're a die-hard wool user, we recommend looking at Smartwool or Icebreaker for wool baselayers.
See Women's Patagonia Capilene Thermal Weight Zip Neck
See Men's Patagonia Capilene Thermal Weight Zip Neck
See Women's Patagonia Capilene Thermal Weight Bottoms
See Men's Patagonia Capilene Medium Weight Bottoms
---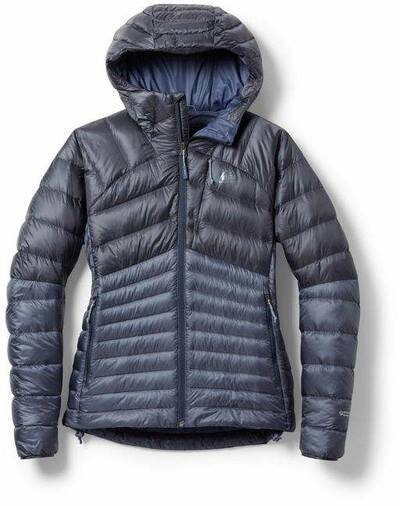 An insulated layer basically means a puffy, and puffies are a crazily contentious category of gear. We have reviewed a ton of them, and have found that down and synthetic insulating jackets are at peak performance these days.
The REI Magma 850 is our pick here because of its relative cost to performance — it costs less than the high-end-brand-name jackets it competes against, yet performs just as well, and better in some cases. It also layers excellently with the other clothing in this guide.
At just under 14 ounces, the Magma 850 2.0 is not the absolute lightest jacket — instead, it's crazy warm with roughly 4.2 ounces of down fill, accounting for a third of the jacket's total weight. The 850-fill goose down is treated to repel water, it has been bluesign approved, and it meets the RDS. There are two zippered hand pockets and a single chest pocket, an insulated hood, and Pertex's Diamond Fuse fabric, which makes for an abrasion-resistant shell.
If you can't do down — due to the animal component, allergies, or issues with moisture — the REI Revelcloud II is a great synthetic alternative.
REI Magma 850 Star Rating
Comfort

Durability

Warmth

Packability
Summary
The REI Magma 850 down jacket uses classic design for a semi-affordable down jacket with premium materials. The goose down is 850 fill, it has three zippered pockets, packs up small, and weighs roughly 10 ounces. It's a sharp looking jacket as well, and works well in urban or outdoor environments.
Read Full Review
See Women's REI Magma 850 2.0
See Men's REI Magma 850 2.0
---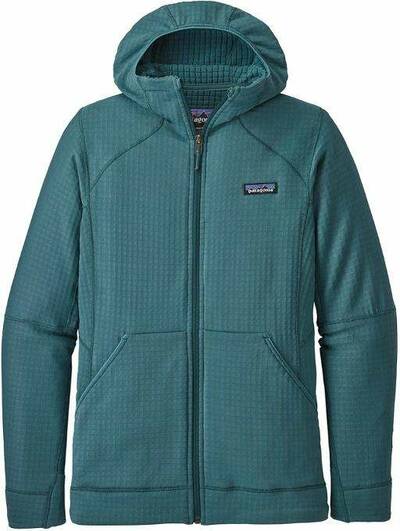 Patagonia gets a second mention here due to the overwhelming popularity of the R1 Hoodie. It's a fleece with seemingly endless uses, from the crag to the beach to a chill city night. But when backpacking, it's a perfect layer to pull out when the temperatures plummet, and you need something a bit thicker than simple thermal layers.
The R1 uses Polartec Power Grid to get that mix of breathability, warmth, and stretch, and has a snug hood that keeps your noggin' warm while hiking or huddled in your sleeping bag. The Full-Zip version is the best for backpackers, because you can fully vent if needed and it makes layering a breeze. It comes with a zippered chest pocket for storing a headlamp and two deep easy-access hand warmer pockets that sit well above a hip belt.
The R1 Hoodie is an outstanding fleece, and will serve as your most versatile layer.
Patagonia R1 Star Rating
Comfort

Durability

Warmth

Style
Summary
The Patagonia R1 Hoody is a high-performing active fleece. This works wonders as a midlayer around camp and as an outer layer while moving through chilly backcountry or while climbing. A baclava style hood, thumb holes, and extra long hem make it highly versatile, while the quarter zip allows for heat venting or solid protection.
This layer goes just about anywhere, and will last a lifetime.
Read Full Review
See Men's Patagonia R1 Hoodie
See Women's Patagonia R1 Hoodie
---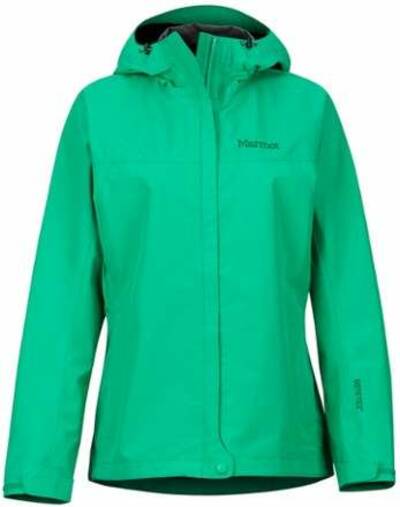 The rain jacket is an essential layer for cold weather backpacking. Even if a forecast says it won't, rain is always a possibility, especially in the mountains. The Marmot Minimalist is rain jacket with premium features for a fairly affordable price, and it goes on sale often.
With this shell, offered for both men and women, you're looking at a 2.5-layer Gore-Tex PacLite membrane, which is renown for its lightweight breathability and easy packing. There are full pit zips that can be used to expel heat on a hard wet hike, and the fit has that Marmot touch. It has two zippered hand pockets, a storm flap over the main zipper, an articulated hood, and a single exterior chest pocket with a water-resistant zipper.
A do-it-all rain jacket with lasting protection, the Minimalist also layers well with the above list of gear.
Marmot Minimalist Star Rating
Comfort

Durability

Breathability

Waterproofness
Summary
The Marmot Minimalist stays true to its name. A solid rain jacket with key features you want, and nothing you don't need. The 2.5-layer Gore-Tex Paclite breathes well, layers with ease, and packs down small. The Minimalist earns bonus points for being a 100% recyclable jacket that can transition through multiple sports and storms.
Read Full Review
See Women's Marmot Minimalist
See Men's Marmot Minimalist
---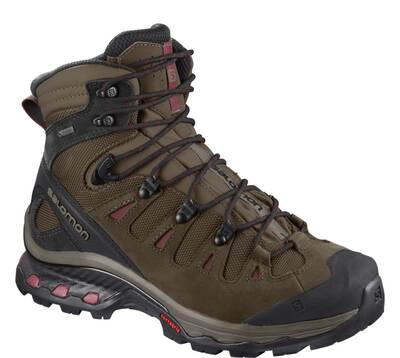 Footwear is subjective. Some folks like trail runners, others want burly boots. For cold weather backpacking we're a fan of boots, and boots with a waterproof membrane. These typically work the best to keep your feet warm and dry.
While no single shoe last will fit every person, the Salomon Quest 4D GTX 3 is the first boot to look at when you need a rugged, able hiker. They use a mix of Nubuck leather and textile fabric to get a durable yet breathable upper, and have a robust lacing system to keep your ankle protected. The real shining point though is the outsole — it uses Salomon's Contragrip rubber, which sticks to dirt, rocks, and ice with ease.
The Quest uses a Gore-Tex membrane for waterproofing, and has a dual-density EVA midsole for support.
If you have narrow feet, start here. If you have wider feet, look at Keen's models.
Salomon Quest 4D 3 GTX Star Rating
Comfort

Durability

Soles

Uppers
Summary
The Salomon Quest 4D 3 GTX's are burly, big, and built to take you far under a heavy load. Yet these boots feel comfortable right out of the box and required a zero break-in period. They're also waterproof and feature a thoughtful lacing system that works well on steep incline and under stormy skies.
Read Full Review
See Men's Salomon Quest 4D GTX 3
See Women's Salomon Quest 4D GTX 3
---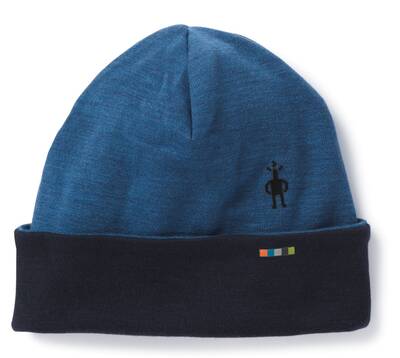 In any gear list for cold weather backpacking you need a beanie. This is a small item that does wonders to keep your noggin' warm. Yes, there are hoods in this list, and we love jackets with hoods. But having a piece of clothing that directly warms your head is necessary, a lot like socks!
You could take any old beanie, and it would work fine. But the Smartwool Merino 250 beanie works on a whole other level. It's thin, very lightweight, and wears like a casual beanie, but it's made of high-end merino wool and provides a softness you'd be surprised by.
It comes in multiple colors, is fairly discrete, and is very, very warm.
See Smartwool Merino 250 Beanie
---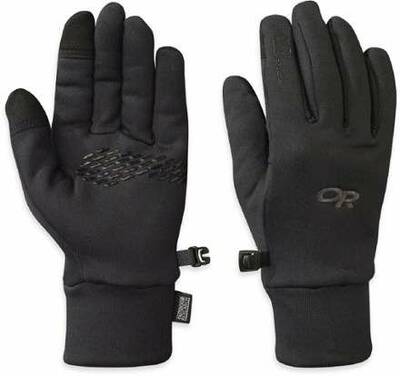 Much like a beanie, gloves are also essential to any cold weather backpacking trip. Our preferred gloves for chilly trips — mind you, not super freezing and snow-filled alpine trips — are the Outdoor Research PL 150 Sensor gloves.
The 150 stands for the weight of the fleece, which means these are medium-weight and have good mobility while also providing decent warmth. They have Outdoor Research's "Sensor" technology, which means they're smartphone compatible, and they have silicone grip pads on the palm and fingers to keep things from slipping.
A simple glove that will last, has an excellent warranty, and stuffs easily into your pack.
Outdoor Research PL Sensor 150 Star Rating
Comfort

Durability

Warmth

Maneuverability
Summary
The Outdoor Research PL Sensor 150 are wonderful midweight fleece liner gloves. They excel in almost any outdoor pursuit and feel soft next to your skin, whether you're trail running, paddling, hiking, or as morning camp gloves.
The PL Sensor 150 are a midweight fleece that actually provides a decent amount of warmth and weather protection. While there's technically no shell material, they're adequate against wind and water, drying quickly whether from sweat or rain. And they're slim enough to make an excellent layer underneath a heavier shell. Like all Outdoor Research products they are backed by the famed Infinite Guarantee, but seeing as they are made with such durable materials you should not have cause to utilize their warranty program.
Finally, the Sensor technology works wonderfully for using your smartphone. Nobody likes having to remove a glove and expose your hand to the cold just to grab a quick photo.
The only concern is fit. I had nearly half an inch of fabric at the end of the thumb, index, and middle finger. I wear a size medium in all OR gloves and they have all fit me perfectly, except for these ones. Try them on if possible!
Read Full Review
See Women's Outdoor Research PL Sensor 150
See Men's Outdoor Research PL Sensor 150
---
Two Final Cold Weather Backpacking Essentials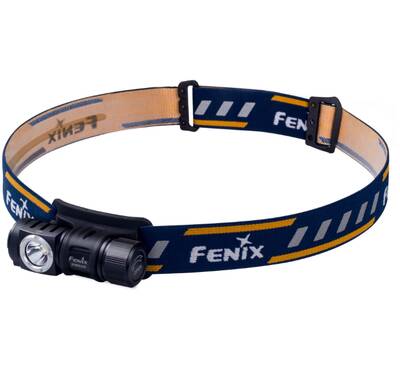 A headlamp is a necessity on cold weather trip. Really, it's necessary on any backpacking trip, but when the night is longer and colder you need to be able to see. For cold weather we prefer a headlamp that can handle any storm, can hike in the dark if necessary, and one that doubles as a normal flashlight, too.
The Fenix HM50R does all of these things, and is rechargeable. The headlamp has a max lumen output of 500 and can reach up to 262 feet on turbo mode, which is way higher than industry standard. It also outputs at 130 lumens, 30 lumens, and 4 lumens, allowing you to extend battery life and get a range of light for camp life.
The light itself is certified at IPX8 water resistance, which means it won't fail in a storm, and it's built with an aircraft-grade aluminum body for durability. It comes with the rechargeable battery, but can also use a disposable CR123A battery if necessary.
This is different than most headlamps used in the outdoor industry (like Black Diamond and Petzl) — it has just the one white light, is more powerful, and detaches for use as a flashlight. We love all these features, and think headlamps are moving in this direction.
See Fenix HMR50R
---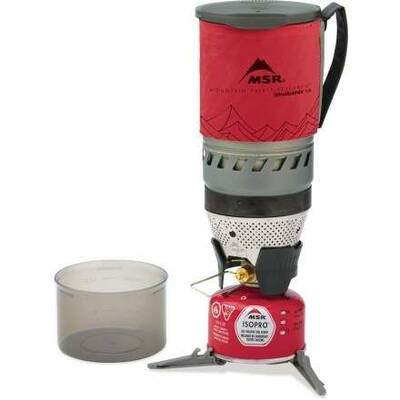 The last item you'll want on this trip is a stove. Whether you're simply boiling water or cooking gourmet meals, you need a stove that can perform in low temps and high winds — the basic weather conditions during shoulder season.
For that kind of environment the MSR WindBurner stove system truly shines. It's an integrated system, meaning it comes with a 1-liter attachable pot, has a robust built-in wind screen, and can make a pot of boiling water in lightning speeds. For those who love the boil-n-go method of cooking (freeze dried meals or dehydrated meals for the win!), the WindBurner really excels. You don't need extra cooking gear, you can fit your fuel and stove inside the included pot, and the whole thing weighs under a pound.
That said, this is overkill (and rather expensive) for some people. If you prefer to cook and don't think you'll need such a serious stove, the MSR PocketRocket 2 is our standard recommended small backpacking stove. It won't fend off wind as well, but it'll allow you to cook easily.
See MSR WindBurner Stove System
---
Don't Fear the Cold, and Have Fun
The above list is comprehensive, and what we recommend if money is no object. That said, you probably already have some gear, and most of it can be used year-round. Make sure you have all of the essential backpacking gear you need before you head out, especially warm clothing and a comfortable shelter.
The whole point is to enjoy the outdoors in the colder seasons — if you run warm, like to rough it, or want to wear fifteen pieces of clothing to equal the warmth you're looking for, we support you!
---
This article is sponsored by REI.
Backpackers.com Affiliate Policy: This guide contains affiliate links, which help fund our website. When you click on the links to purchase the gear we get a commission, and this goes a long way to creating guides, gear reviews, and other excellent content.
Featured Image by Kara Kieffer