Ah, Father's Day. Whether or not your family is in the habit of celebrating the annual father-fest, it's always a good time to reflect on what your outdoor-loving dad might love. Most dads are gear-heads by nature, and a new-fangled product will give them a set of instructions to read, unique material to hold, and help to put a new trip on the books.
Our guide to Father's Day Gifts is all about the outdoors. See unique father-centric outdoor products, below.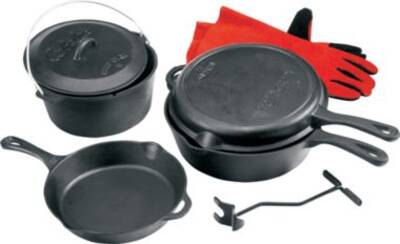 Cast iron has a certain ring to it, right? This Father's Day may be the time to both tell your dad he needs to cook more, and give him the most durable, well-oiled tools to do so.
Cabela's Five-Piece Cast Iron Starter Set comes with a 10-inch skillet and lid, two 12-inch skillets (and one lid), and a 10-inch camp oven with lid. This is more than enough cookware to make fireside feasts, and every piece in this set can cook over a campfire. There's also a lid lifter and heat guard leather gloves to round out the set. Cast iron is legendary for durability and flavor, and will give your dad a leg up when prepping dinner.
See the Cabela's Five-Piece Cast Iron Starter Set
---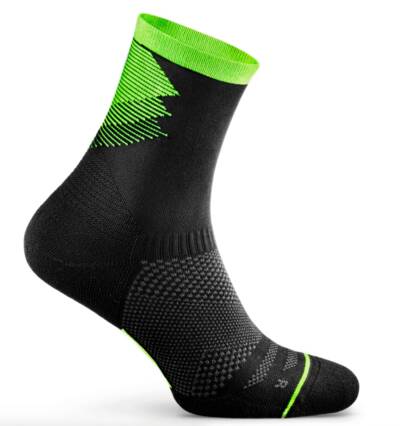 If your dad is the type to get up before the crack of dawn and hit the trail, he probably needs a new pair of socks. Despite what you may think about the traditional sock as a boring gift, dads do actually need socks, and they relish them.
Rockay is all about running and sustainability. Their Trail Running Socks use 100% recycled materials, have some cushion along the bottom, a reflective logo, and seamless toes to reduce any and all blisters and chafing. They're made with technical mesh for breathability, and will serve your dad's trail runs all summer and beyond with a lifetime guarantee.
See the Rockay Trail Running Socks
---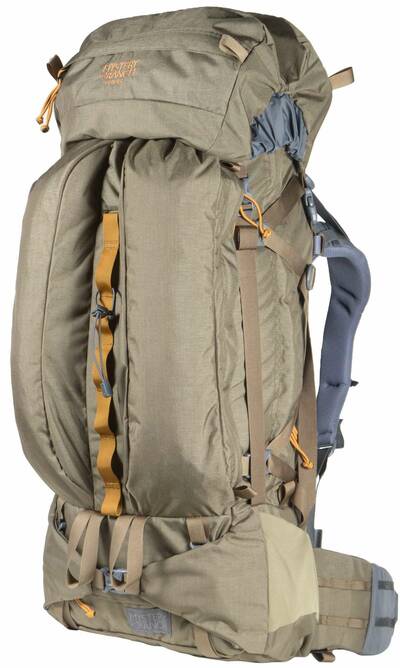 For the Father who scoffs at "lightening the load" while backpacking, the Mystery Ranch Glacier backpack is ideal. It's a beast of a backpacking pack, coming in at 70 liters with one of the most supportive, customizable suspensions on the market. It's a top loading backpack with burly 500D CORDURA fabric, a top lid that converts to a day pack, and the new Astral Frame and Futura Yoke, which provide unparalleled support and versatility while carrying loads.
The entire pack can hold 50+ pounds no problem, and will serve old-school and new-school dads alike on just about any trail. Buy a backpack that'll last a lifetime.
See Mystery Ranch Glacier Backpack
---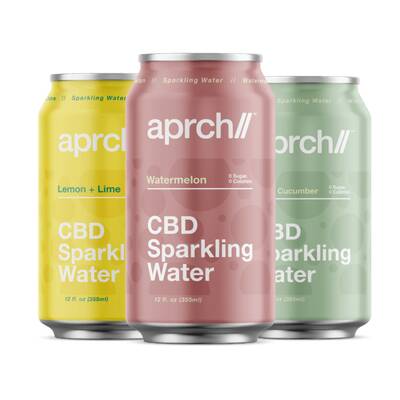 There's a new way to sit back with a cold one, and we're pretty sure your dad is going to love it. Aprch combines two of our favorite things — sparkling water and broad spectrum CBD. It's sort of like an ice-cold beer, but not really.
Each can of Aprch CBD sparkling water has 30 milligrams of broad-spectrum hemp extract, which contains the positive aspects of CBD and the hemp plant and zero THC. The drink also has Vitamin C, l-theanine, comes in organic natural flavors, and contains zero sugar. The flavors are delicious, and the drink helps to take off any edge your dad might be feeling.
See the Aprch CBD Sparkling Water
---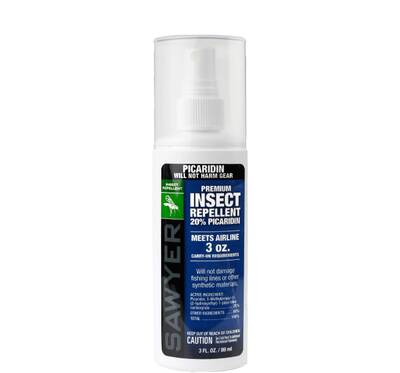 For the overprotective Father who knows that the beauty of summer can easily be marred by hordes of tiny biting insects, a straightforward gift is Sawyer's Picaridin Insect Repellent. It's an effective, DEET-free repellent that comes in a spray or lotion and can be used on the whole family.
Derived from piperine in pepper plants, Picaridin is a synthetic repellent that's effective against mosquitos, ticks, and flies. It's effective for 12 hours against mosquitos and ticks, and 8 hours against biting flies, gnats, chiggers, and sand flies. Best of all, it goes on easy, won't damage you or your clothing, and works.
See Sawyer Picaridin Insect Repellent
---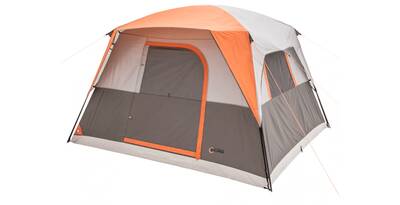 Sometimes a summer, especially the one we're all having, requires a new tent. And sometimes that tent doesn't need to be exorbitant in cost, but rather provide excellent shade and a barrier against wind and rain for the whole family.
The Bass Pro Shops Eclipse is a 6-person cabin-style tent that begs the question: Dad, when are we going camping? It can fit the whole family (unless the family is huge), won't break the bank, and is simple to use. The Eclipse has a single large door with a zippered mesh window along the top, and three other large zippered mesh windows throughout for airflow. It's also six feet tall, so the family can stand up!
See the Bass Pro Shops Eclipse 6-Person Tent
---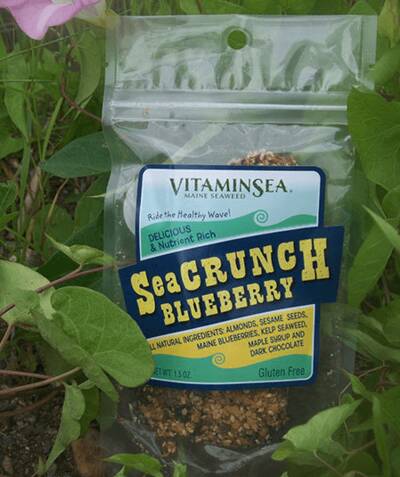 Sometimes dad gets grumpy, and he needs a snack. In fact, it happens all the time. We're fans of small simple gifts in addition to epic ones. VitaminSea is a Maine-based seaweed brand that makes organic seaweed snacks.
Seaweed is naturally full of antioxidants, and SeaCrunch combines Maine Kelp seaweed with almonds, sesame seeds, sweet dried fruit, a touch of pure maple syrup, blueberries, and dark chocolate.
All together it's an amped up trail mix that dad will love.
See the VitaminSea SeaCrunch Kelp Snack
---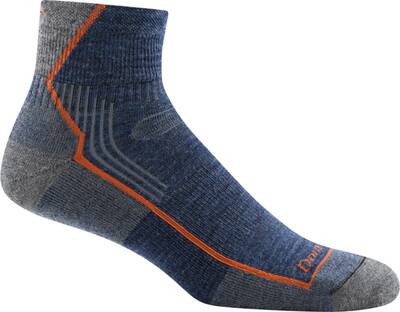 We were serious about socks being a solid gift. This one is for the dads who hike and backpack, and features the best of the best from Darn Tough, the sock brand who gets the most love on trails all over the U.S. These are short hiker socks with mid-level cushion and a seamless design.
The Darn Tough Hiker 1/4 sock is made with merino wool, a bit of nylon, and Lycra Spandex. Due to the merino it will be warm in winter, cool in summer. All that plus a lifetime guarantee means a single pair of socks for dad is actually a lifetime pair of socks.
See the Darn Tough Hiker ¼ Sock Cushion
---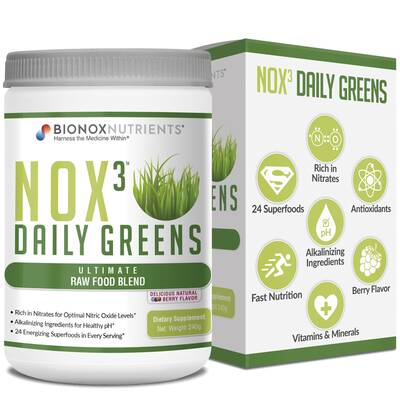 Health is paramount, and we think health-oriented gifts for dads are some the best you can give. BioNox is a health supplement company and the Nox3 Daily greens is all about maintaining optimal nitric oxide levels and a healthy pH level. Superfoods are the name of the game here, and we're guessing your dad could use some, whether or not he's a health nut.
The Nox3 Daily Greens is a powder that he can mix into a daily smoothie (or anything, really), and it includes 24 superfoods, like barley grass, spirulina, chlorella, and more. It's made in the USA, free of GMOs, and will make sure greens and wholefoods get into dad's diet.
See BioNox Nutrients Nox3 Daily Greens
---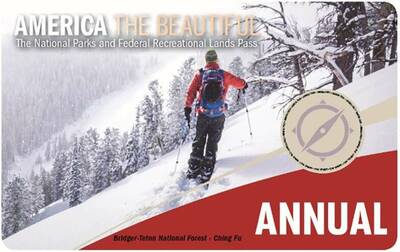 As always, we recommend the National Parks Pass as an excellent gift for any dad. It lasts a whole year, gives free access to all National Parks and Federal Recreational Lands, and encourages visitation to the United State's most iconic nature spots. Plus, the whole car gets in free.
---
This Guide contains sponsored content from multiple brands.
Featured image by Alex Iby on Unsplash
Backpackers.com Affiliate Policy: This guide contains affiliate links, which help fund our website. When you click on the links to purchase the gear we get a commission, and this goes a long way to creating guides, gear reviews, and other excellent content.