Outdoor enthusiasts, no matter their preferred method of getting out in nature, love to receive new gear. Hikers, backpackers, whitewater rafters — you name it, we all put our equipment through the wringer and are stricken with glee when it's time to upgrade our outdoor beloved tools.
The trial and error of trying out something new is part of the fun, as is the comparison to the gear we used in the past. Sometimes, though, an adventurer is given a new item that they never tried before and it instantly becomes their favorite, must-have piece of kit.
So, what are the perfect holiday gifts to get your adventurous loved ones? That's where we come in. Below is a selection of this year's most interesting and unique gifts for outdoor enthusiasts.
These items are ideal for the gearheads on your list. You'll find that each item is nearly universal in its use, meaning that they will work well for people of every outdoor niche.
Whether you're looking for stocking stuffers or a present that will steal the show, there's something for everyone on this Holiday Gift Guide. Keep reading to explore the awesome gear we're featuring this year.
Keep in mind that this time of year has tons of sales, so we recommend clicking through to see live prices.
The best gifts for hikers and backpackers is split up by budget categories:
---
Best Gifts for Hikers and Backpackers – Budget (Under $25)
| Best Budget Gifts for Hikers and Backpackers | MSRP | See Products |
| --- | --- | --- |
| Hikers Brew 6 Pack Sampler | $19.99 | See It |
| Darn Tough Kelso Micro Crew Light Cushion | $21 | See It |
| MSR Mini Ground Hog Tent Stakes | $2.50 | See It |
| Adventure Medical Kits Moleskin Blister Dressing | $5.95 | See It |
| humangear GoBites Duo | $6.95 | See It |
| NUUN Active Hydration | $7 | See It |
| Rite in the Rain Journal | $10 | See It |
| Stasher Sandwich Bag | $11 | See It |
| Sawyer MINI Water Filter | $24.95 | See It |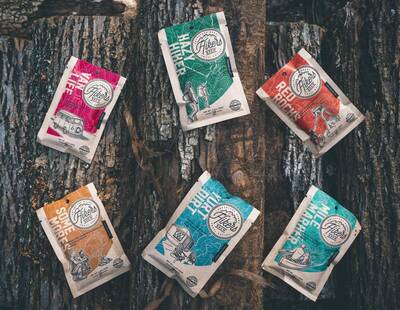 Biases not aside, coffee is the best gift for anyone who cannot start their day without a fresh cup of go juice. And if the gift is a top-tier variety pack like the Hikers Brew 6 Pack Sampler, you know you've got yourself a winner.
This coffee sampler ticks all of the boxes that'll make your recipient squeal with joy, too. The coffee is organic and fair trade, which everyone will appreciate, and it comes in compostable packaging called Venture Pouches. Nice.
But the flavors are the star of the show, and the cute outdoorsy roast names like "Yurt Dirt" and "Some Mores" knock it out of the park. This is flavored coffee at its best, with campfire-ready taste profiles that'll satisfy your caffeine addiction while removing the extra food you need to bring to camp just to satisfy those tastes.
The Hikers Brew 6 Pack Sampler sets a mood, the kind that's just right for a crisp morning beside the tent. Give 'em all to one person, or spread them out.
See the Hikers Brew 6 Pack Sampler
---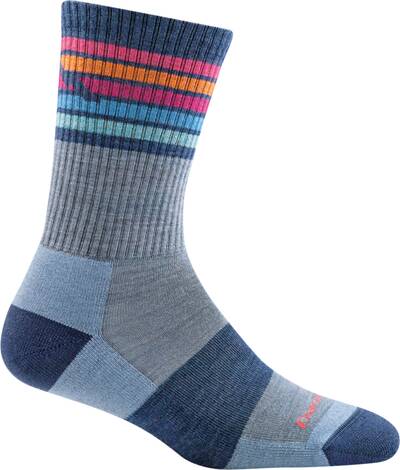 Darn Tough is perhaps the most popular long-distance trail sock brand in the United States. It's partly their lifetime warranty, which turns a single sock purchase into a forever sock. But, more than that, it's the comfort and consistency the socks provide. The brand does one thing, and does it extremely well.
The Kelso Micro Crew Light Cushion is a new offering from the company, and one that is all about silky comfort. The blend on the Kelso is 53% Nylon, 44% Merino Wool, and 3% Lycra Spandex, which gives the sock a stretchy, soft feel when compared with other socks. It is still naturally antimicrobial, and is built to not be felt, in the best way possible.
If you want to give the gift of a forever sock that uses high-end materials and mixes warmth, breathability, and silky comfort, the Darn Tough Kelso is the way to go.
---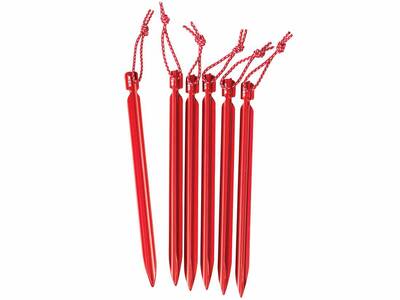 The MSR Mini-GroundHog tent stake is one of the best small gifts you can get for a true backpacker. One never has enough tent stakes. The Mini GroundHogs don't weigh much, hold well, and are super durable. We recommend grabbing at least four, but even one extra stake can come in handy! Also, size up to the regular GroundHog if weight isn't an issue.
See MSR Mini Ground Hog Tent Stakes
---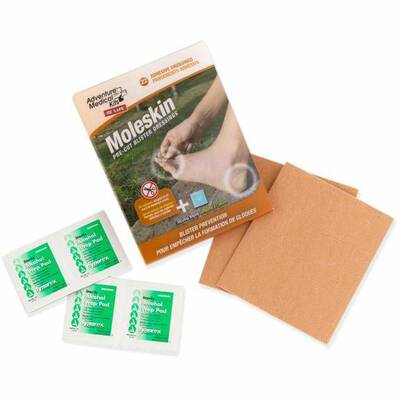 Everyone can agree that blisters turn awesome treks into nightmares. Adventure Medical Kits' Moleskin Blister Dressings are pre-cut and ready to protect your fingers and toes. We hate blisters and love this simps solution that's super easy to add to your first-aid kit. Chances are, the Backpacker on your list hates blisters too and doesn't have anything in their kit to stop them. It's the gift they'd never think to buy themselves.
An excellent gift for those heading out on long treks who like ready-to-use first aid supplies.
See Adventure Medical Kits' Moleskin Blister Dressings
---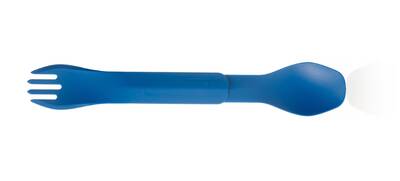 The humangear GoBites Duo found their way to us through Cairn, and we love the simple design. It's a spoon and fork in two separate pieces that clips together to store easily. You can also clip it together to create either a really long spoon, or a really long fork. While a spork works, this gives you more versatility and two utensils, so you'll always have a spare.
It's easy to clean, and very light. Any backpacker will be stoked!
---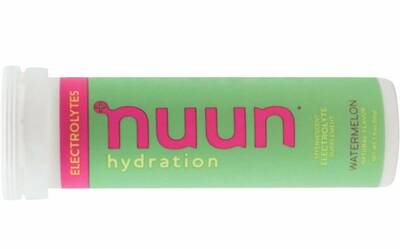 Hydration is necessary on a backpacking trip. NUUN has created delicious, sugar-free electrolyte tabs that help you replenish everything you're sweating out. We take these on all our trips, and find that we can hike longer, sleep better, and get through with less fatigue than if we didn't have them. They also taste good and spice up the otherwise boring routine of regular ol' water.
If your backpacker uses Crystal Light or wants something tasty and healthy to drink on the trail, these tabs are excellent.
---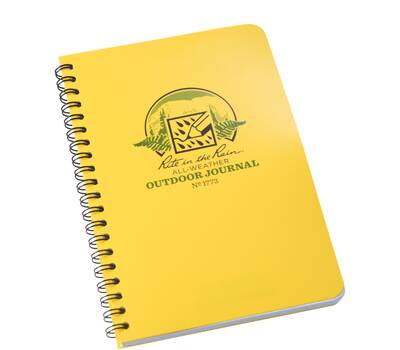 The age old problem of writing in the rain has been solved. At least, if you get this journal. The paper doesn't come undone when wet, and you can still write when its raining if you use a pencil or a Rite in the Rain pen — we've also found a standard ballpoint pen works pretty well. Writing in the wilderness is essential, and these light, fairly cheap products (that come in many variations) are a fantastic gift.
---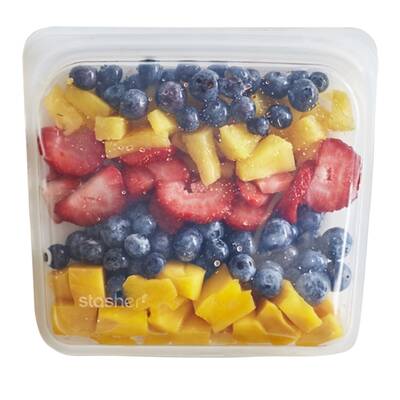 Stasher Bags are an awesome product — they are self-sealing, air-tight, and made of plastic-free silicone. Think of a Ziplock that will last forever, can be boiled, thrown in the dishwasher, or frozen, and is inherently food-safe. The Bags come in three sizes — Half Gallon, Sandwich, and Snack — and can be used to safely store just about anything. They're nice to touch, too.
An excellent gift for any hiker that wants to take leftovers on the road, or keep a fresh snack on hand. They also work to store tubes of liquids on planes or organize your supplements. Since you can boil them, the Half Gallon size is excellent for backpacking trips.
---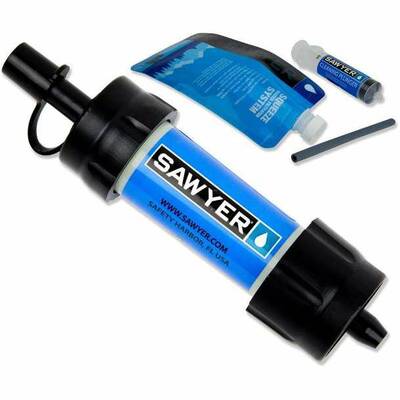 The Sawyer MINI Water Filter is the minimalist water filter method you want for any backpacking trip. Using the included squeeze bag you can refill water bottles and other containers with fresh, clean drinking water. The MINI also attaches directly to most bladders if you're looking to drink on the move. We love its compact size, its versatility, and its price point, which is why it won our Budget Pick award for the Ultralight Backpacker.
An excellent gift for backpackers who want the smallest, lightest water filter on the market.
---
Best Gifts for Hikers and Backpackers – Mid-Range ($25-$100)
| Best Mid-Range Gifts for Hikers and Backpackers | MSRP | See Product |
| --- | --- | --- |
| Nomadik Subscription Box | $29.99+ | See It |
| Heroclip 3-Pack Bundle | $39.64 | See It |
| Rokform Rugged Smartphone Case | $39.99 | See It |
| Pachamama CBD Icy Muscle Gel | $44.99 | See It |
| Trailtopia 3-Day Bundle for Two | $77 | See It |
| The North Face Gordon Lyons Quarter Pullover | $89 | See It |
| Hydro Flask 12 oz Coffee Mug | $29.95 | See It |
| Mystery Ranch In & Out Pack | $79 | See It |
| Headsweats Trucker Hat | $26 | See It |
| PackTowl Personal Towel |  $10-$40 | See It |
| Sea to Summit eVent Compression Dry Sack | $29.95+ | See It |
| Hyperlite Mountain Gear Stuff Sack Pillow | $31.45 | See It |
| Leatherman Squirt PS4 | $34.95 | See It |
| Aeropress Coffee Maker | $34.95 | See It |
| Suunto M-3 D Leader Compass | $44 | See It |
| Katadyn BeFree | $44.95 | See It |
| MSR PocketRocket 2 | $44.95 | See It |
| Snow Peak Trek 1400 Titanium Cookset | $59.95 | See It |
| ENO DoubleNest Hammock | $69.95 | See It |
| Ursack Major Bear Bag | $79.95 | See It |
| National Parks Pass | $79.99 | See It |
| prAna Zion Stretch and Halle Pants | $85 | See It |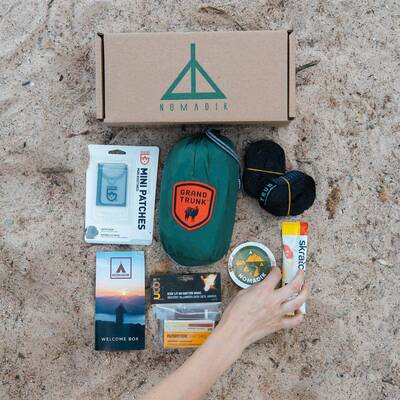 Do you have an adventurer on your holiday gift list whose eyes light up when they get their hands on a new piece of gear? The Nomadic Subscription Box will surely fill their heart with joy. Each kit is loaded with top-tier products from premium outdoor brands. You get to choose your Welcome Box theme, and each future box will be custom designed to your (or their) preferences.
You can get a feel for Nomadik with a single month, but you can also opt to have a box with fresh supplies delivered monthly to ensure that the jubilation never ends. For either you or your outdoor loving friend, partner, family member, dog — you get the idea.
Additionally, an outdoor challenge is supplied each month to inspire outdoor enthusiasts to use their gear to the fullest. Consider this the ultimate gear-up-and-get-outside gift!
See the Nomadik Subscription Box
---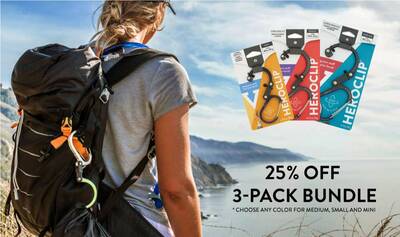 How many times in life have you not known that you needed something in your life until the day you discover something new and suddenly you totally need that thing in your life? Add one more thing, because you and your friends totally need this Heroclip 3-pack Bundle in your life.
The Heroclip is an evolution of the classic carabiner. It's the clip with extra grip thanks to its foldable rubber tip. It takes the reality of hanging something — anything — and lets you do it anywhere, for any reason.
Heroclip has pivoting joints, which make it extremely versatile, and it can hold heavy items like bear bags and backpacks without issue. This holiday bundle includes three Heroclips in three sizes, perfect for your backpacking trips, garage gear-storage, and more. Gift the clip while it's 25% off.
See the Heroclip 3-Pack Bundle
---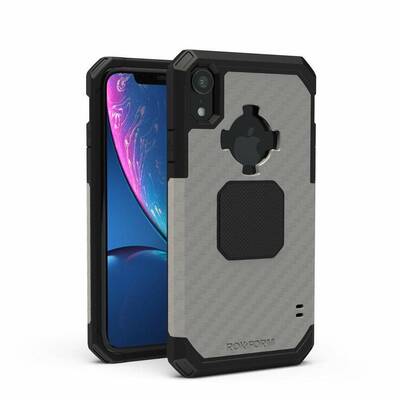 Whatever phone cycle your giftees find themselves in, a case is prudent. This is especially true for the outdoor crowd. There is nothing like shelling out hundreds of dollars for a pocket-ready 4K camera that can take stunning videos and pictures of waterfalls and sunsets, then promptly dropping it, hearing the shatter, and wondering just what wrong.
Well, not having a case is a start. Rokform builds impressive smartphone cases, and the Rugged Case is their most durable version, available for iPhones and Samsung models. The Rugged Case exceeds military drop test standards with a polycarbonate outer shell case that has a soft impact resistant core — meaning if you drop your phone from six feet it will be totally fine.
Then there's the unique magnetic technology built right in. A neodymium magnet sits at the center of your phone and allows you to stick your smartphone to any surface that magnets normally work on. It won't affect any of your cards or transactions, but will allow you to safely store your phones hands-free.
If you have case-free phone-lovers in your life, gift them the Rokform Rugged Smartphone Case. They'll thank you.
See the Rokform Rugged Smartphone Case
---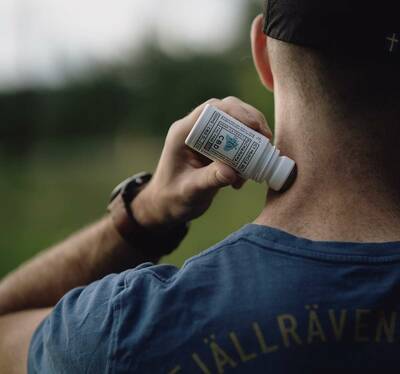 The morning after a long hike can be rough. That first wake-up stretch can feel so good that it hurts, but then, moments later, all you're left with is the hurt. Sore muscles and stiff joints are no fun no matter if you're waking up in bed or in a tent.
The Pachamama CBD Icy Muscle Gel provides soothing muscle relief, and it's packaged in a convenient travel-ready roll-on two oz. tube that doesn't leak. Pachamama combines broad spectrum CBD (no THC) with a potent healing blend of all-natural ancient Chinese herbs, menthol, and camphor to create a multi-faceted approach to pain relief.
It's the gift that keeps on giving hike after hike, and works equally well in the backcountry and once you've collapsed into the bed at home.
See the Pachamama CBD Icy Muscle Gel
---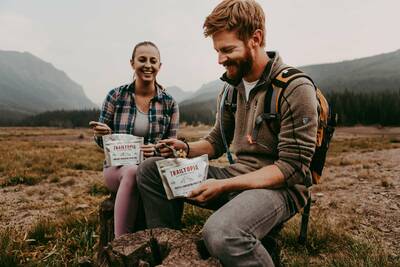 They say that the best way to a hiker's heart is through their stomach. That's why you should gift your backpacking buddies a collection of tasty, lightweight backpacking meals with the Trailtopia 3-Day Bundle for Two.
Perfect for adventurous couples, or a couple of trail-hungry friends, this array of meals is packed with tantalizing offerings for breakfast, lunch, dinner, and dessert. Meals include breakfast oatmeals, ramen for lunch, and a variety of chicken and beef dinners. The brand also has plenty of vegan and vegetarian options. Desserts, you ask? Berry Crisp, Rocky Road Pudding, and Cheesecake. Trailtopia is not messing around.
The best part is that the food can be cooked in and eaten directly out of the pouches they're packaged in — that means no dirty dishes to clean, and less weight in your pack. It's a win-win — a delicious win-win.
See the Trailtopia 3-Day Bundle for Two
---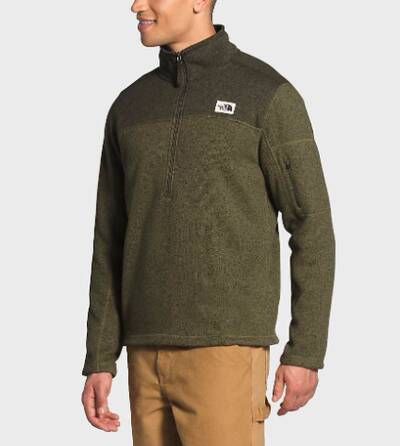 The North Face Gordon Lyons Quarter Pullover is one of those amazing holiday gifts that anyone would love to get. You can't go wrong with this warm sweater-knit poly fleece. The tall collar, straight hemline, and reverse-coil zippers were designed for function as much as form.
Take it from us — outdoorsy folks of all ilks get excited when they receive a top-quality fleece, and that's because it's such a versatile piece of equipment. Not only can it keep a person cozy when out on the trail or the slopes, but it also wards off the winter's chill at home or in the "office," and makes for a simple hiking layer for much of the year.
The North Face Gordon Lyons Quarter Pullover pairs impeccable quality with durability and maximum coziness.
See the Men's The North Face Gordon Lyons Quarter Pullover
---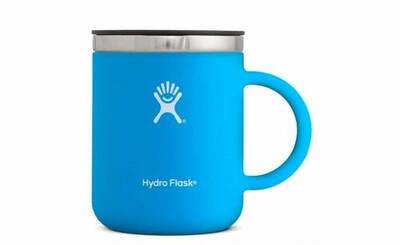 Sometimes the simple things are the best things. The Hydro Flask 12 oz Coffee Mug doesn't have bells and whistles, it doesn't revolutionize anything, and it doesn't work for every kind of outdoor activity. Instead, it is the perfect device for drinking hot liquid casually, almost nostalgically. We don't use that word often — in fact, almost never.
Why is Hydro Flask's rather simple take on the age-old mug perfection? It prolongs the sensation of a warm cup in your hands on a chilly morning. It feels good to grip. It comes with an unobtrusive lid, which means it is portable, less prone to spills, and can trap in heat for even longer. And it has thin walls so it holds more liquid than your average cup. All of this extends that wistful, greet-the-day moment far beyond a normal mug. And it does this without fuss, day after day.
We bet you, your family, or your friend's morning coffee ritual is already pretty great. Consider gifting the the Hydro Flask Coffee Mug to make it perfect.
---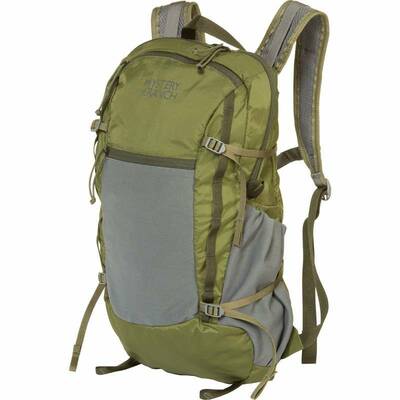 There are countless day packs out there, and it's hard to know which one is worthy of gifting. Mystery Ranch, typically known for over-the-top backpacking packs and hunting gear, decided to tackle the simple, compressible day pack. The In & Out was born, and we are super impressed.
When you're backpacking or traveling it's great to have a secondary backpack that packs down, stows away, and can be busted out when you need to reach a summit or run errands around town. However, these packs are usually flimsy, offer no support, don't have enough pockets, and generally can't carry the load.
The In & Out stuffs easily into the zippered front mesh pocket when stored away, but when fully deployed it's a legitimate day pack for hiking. It's a sizeable 18 liters, has a zippered large chute main compartment, an external zippered mesh pocket (where you stuff the pack into), one small mesh water bottle holder, compression straps, daisy chain loops, and fully padded shoulder straps. It weighs a pound, uses very robust 100D CORDURA Mini Ripstop fabric, and even has space for a hydration bladder.
The In & Out is a fantastic gift for pretty much anyone. It's a small backpack that can carry exactly what you need, and you can pack it away so it fits anywhere.
See Mystery Ranch In & Out Pack
---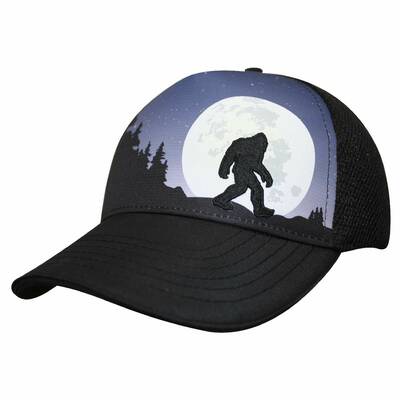 A trucker hat is a beautiful thing, and Headsweats knows how to make 'em. While there is plenty of headwear that works for outdoor folks, we still think the basic trucker hat is the most versatile and reliable. Headsweats takes that basic package and uses Eventure woven and stretch mesh fabrics for a very breathable, quick-dry experience. There are also tons of designs to choose from — one of the reasons we love this brand.
---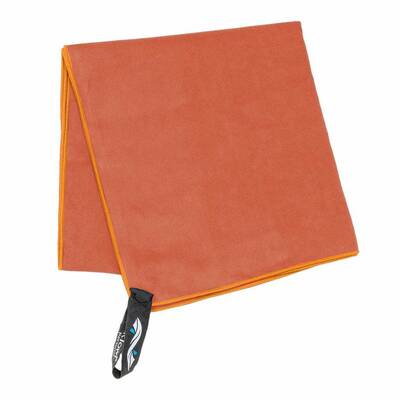 PackTowl's Personal Towel comes in four handy sizes and a bunch of colors. Our favorite is the Hand Towel size, but if the backpacker on your list is looking for a larger quick-dry microfiber towel, consider a larger one. These towels are soft, oh-so-packable, and surprisingly light.
An excellent gift for anyone who wants a bit more comfort in the wild, and those alpine lake swimmers.
---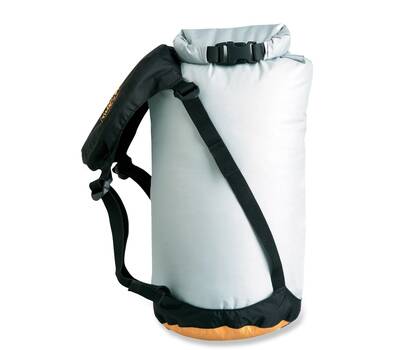 Sea to Summit makes almost too many goodies, and the eVent Compression Dry Sack is one of our favorites. It protects any of your gear from water, has a fabulous compression system that lets air out while being waterproof, and weighs well under 10 ounces, depending on size. This is perfect for storing down-filled items, electronics, or for any water-heavy activity. Your backpacker will be stoked.
See Sea to Summit eVent Compression Dry Sack
---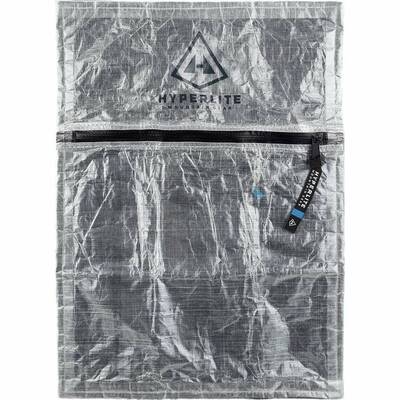 A specific stuff sack for your pillow is a luxury, and Hyperlite Mountain Gear is all about stripping down to the basics — yet, somehow, the company has made an incredibly useful product and gift here. This stuff sack is made of Dyneema Cuben Fiber, a crazy light, waterproof, tear-proof material. The sack is coated on the inside with Polartec 100-weight fleece, making a perfect place to lie your head at night. Use it as a normal waterproof stuff sack while hiking, turn it into a cozy pillow at night by stuffing in your down jacket, extra clothes, etc. We love this thing!
See Hyperlite Mountain Gear Stuff Sack Pillow
---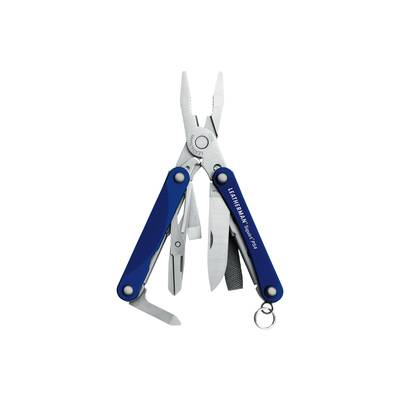 Everyone needs a multi-tool, and Leatherman is the place to get one. The Squirt PS4 is just one tool in a massive lineup, but we like it because it's got the tools you need — pliers (needle-nose and regular), scissors, screwdrivers, wire cutters, file, straight knife, and bottle opener — but comes in a crazy light, 2 ounce package. This makes it easy to throw in a backpack for a hike or full trip, and saves time when looking for all your tools!
---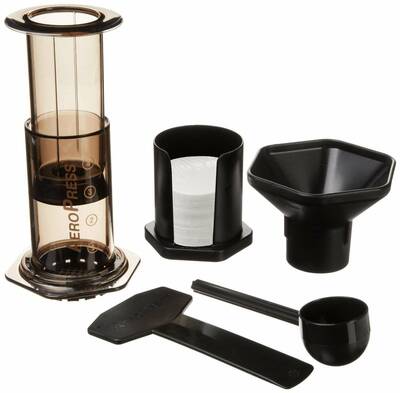 Ah, coffee. Any backpacker knows just how difficult it can be to make a good cup of coffee in the wilderness. Yes, tiny packets of instant coffee work, but if you want a real cup, and the experience of brewing it, you want an Aeropress. And it only weighs 6 ounces. We have yet to find a more fully functional backcountry coffee brewing device. It does have a number of pieces, so get familiar before you take it on a trip.
---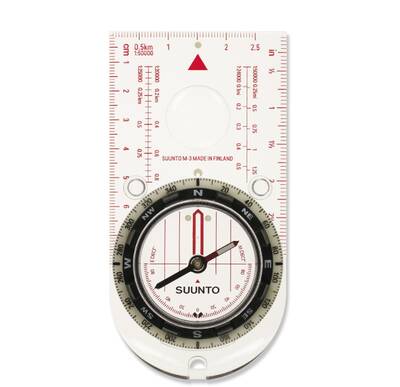 Everyone outdoor person needs a compass. Chances are, the backpacker you have in mind has a tiny compass that barely tells the right direction. Suunto is a leader in compasses, and the M3 D Leader compass is simple, affordable, and will give the basic tools required to not only know the direction, but navigate unruly terrain if necessary. It's not top of the line, but most backpackers don't need that — or even know how to use it!
See Suunto M3 D Leader Compass
---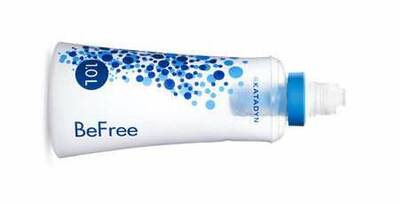 The Katadyn BeFree Water Filtration System 1L is a great companion for backpacking treks. Bacteria and protozoa are easily removed with the hollow fiber filter, and the flow rate on this is the fastest on the market. The filter and water bottle come together, and it's uber light to boot! The Katadyn BeFree .6L won our Budget Pick award for the Day Hiker, and the larger form factor is ideal for wilderness backpacking. Give your Backpacker the gift of clean drinking water!
An excellent gift for the lover of quick and easy water filtration who also has a hankering for collapsible bottles.
See Katadyn BeFree Water Filtration System
---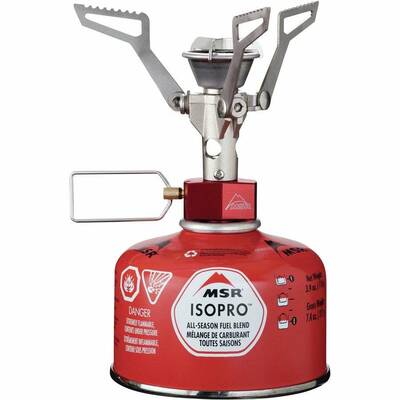 The MSR PocketRocket 2 is the a lightweight, powerful canister stove. It has extremely fast boil times, origami-like folding, and outstanding durability, making it a default choice for most backpackers. The pot holders are stable and reach surprisingly far for how small the stove is, and the simmer is incredible. This backpacking stove won our Classic Pick award for the Ultralight Backpacker because it's so easy to use and it won't let you down.
An excellent gift for anyone who wants a no-brainer stove that's also stupidly small. Also for those who want to boil water immediately.
---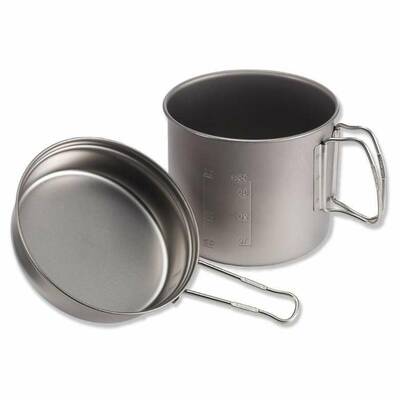 If your backpacker wants to bring just one ultralight pot and pan, the Snow Peak Trek 1400 Titanium Cookset is it. This 7.4 ounce set gives you lots of cooking ability with a 1.4L pot and a frypan which doubles as the pot lid (and as a bowl). Made from titanium for increased strength and reduced weight, this cookset is corrosion-resistant and won't have that weird metallic smell or taste that some pots suffer from. Nesting is easy with this set, which is designed to fit Snow Peak's Trek 700 and Trek 900 series pots. Or, save the space for your stove, canister, bowl, mug, silverware, and whatever you want to stash in there.
An excellent gift for the Ultralight Backpacker that wants to make one-pot meals or boil water at their heart's content. You can get the smaller sets if your Backpacker doesn't need the largest size.
See Snow Peak Trek 1400 Titanium Cookset
---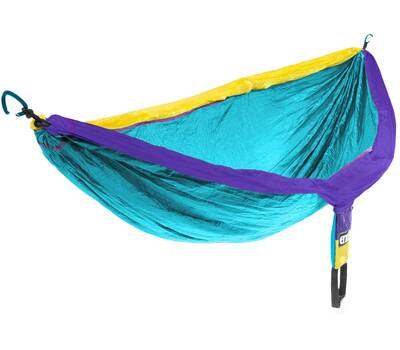 ENO — Eagles Nest Outfitter — makes hammocks. If you want to hang, in the backyard or the campsite, this is where you should start your search. The DoubleNest is their flagship model, technically large enough for two, but for overnight sleeping we recommend this model for one person. The fabrics are a very durable  70D nylon taffeta, there are solid carabiners attached, and it weighs just over a pound. Hammocks are currently quite popular alternatives to tents due to the weight — give the gift of a new way to sleep in the backcountry!
---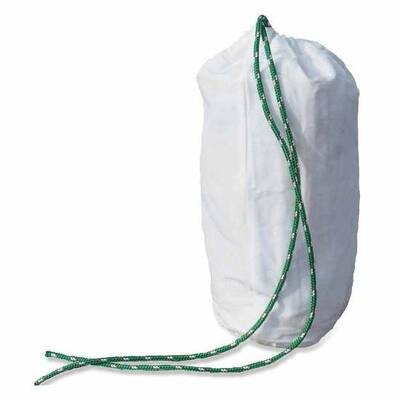 The Ursack Major Bear Bag is made from "bulletproof" Spectra fabric to keep even the toughest bears out of your food while you're sleeping. Recommended by the Interagency Grizzly Bear Committee (that's a thing!), it comes with 6 feet of cord to tie the bag shut — you'll need separate rope to attach it to a tree or bear pole. When packed efficiently, the Major can hold about five days worth of food for a single person. You'll be wondering why you used a bear canister for so long when you switch to this ultralight bag. (Note: The Ursack not considered enough protection in some wilderness areas, and you still need to hang the bag.)
An excellent gift for anyone who occasionally has to fend off bears, but doesn't want the weight of a heavy plastic model.
---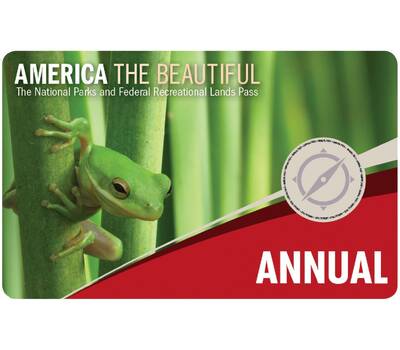 We love our National Parks, and if you have a difficult Backpacker who needs a gift, an Annual National Parks Pass is the way to go. This pass gets you entry to over 2,000 national recreation areas for a full year. We've written about buying a National Parks Pass for yourself before, because this land is our land and it's meant to be explored. Think of it as the gift that keeps on giving.
An excellent gift for someone looking to get outside and explore new places, for friends hoping to check all 59 National Parks off their list, or for families living near any of the 2,000 national recreation areas included in the Pass.
See Annual National Parks Pass
---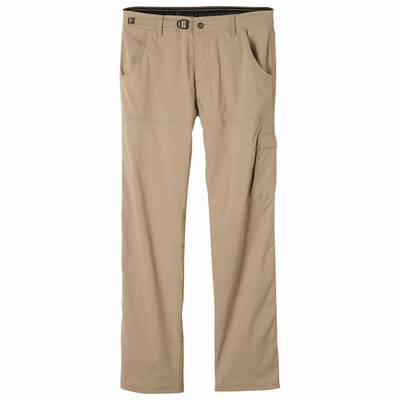 The prAna Zion Stretch Pants are something of a legend. They have been called "zombie-apocalypse-survivor" pants by our team, and are one of those pieces of gear you find in countless pack lists. They have deep pockets, they are crazy durable, and they breathe surprisingly well. Sun protection, too. But the main claim to fame is the "Stretch" fabric, which prAna perfected and uses in this pant, the women's Halle pant, and other iterations. It's amazing and helps Hikers scramble rocks very effectively.
An excellent gift for any backpacker, hiker, or camper. Any active person, basically. The Stretch Zion's (or Halle's, the women's version) will last an extremely long time, and are cut a bit tighter than most of those safari-looking hiker pants. Give the gift of leg coverage!
See prAna Zion Stretch Collection
---
Best Gifts for Hikers and Backpackers – High-End ($100-$200)
| High-End Gifts for Hikers and Backpackers | MSRP | See Products |
| --- | --- | --- |
| Surviveware Large First Aid Kit | $105.95 | See It |
| Topo Athletic Rekovr 2 | $115 | Men's, Women's |
| Cornbread Hemp Whole Flower USDA Organic CBD Oil | $109.99 | See It |
| Barbell Apparel Athletic Jeans | $149 | Men's, Women's |
| Topo Athletic Trailventure WP Hiking Boots | $160 | Men's, Women's |
| Smartwool Merino 250 1/4 Zip | $105 | Men's, Women's |
| CamelBak MULE 100 oz Hydration Pack | $110 | See It |
| Outdoor Vitals Atlas LoftTek Hybrid Sleeping Bag | $129+ | See It |
| Marmot PreCip Eco | $100 | Men's, Women's |
| NEMO Tensor Insulated Sleeping Pad | $159 | See It |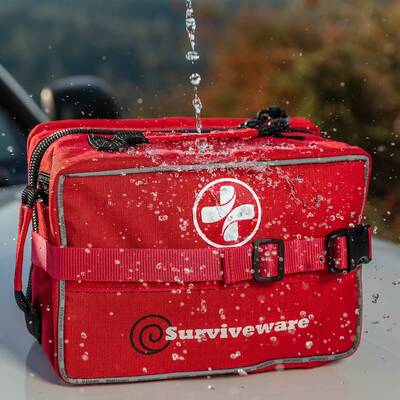 An emergency first aid kit should be on the top of everybody's backcountry adventure checklist. Whether you're in need of a gift for an avid overlander, car camper, or backpacker, the Surviveware Large First Aid Kit has got you covered.
This kit is packed with over 200 useful first aid items that no intrepid explorer should be without, and they're all neatly organized into clearly labeled compartments so that anyone can find exactly what they need when they need it. It's the one-and-done of First Aid Kits.
Additionally, a handy 50-piece Mini Kit is included for when traveling light is a priority. This little guy can slide into a backpack or snow pants pocket when the crew decides to venture away from basecamp. It's best to be prepared for any situation, and the Surviveware Large First Aid Kit makes preparation easy.
See the Surviveware Large First Aid Kit
---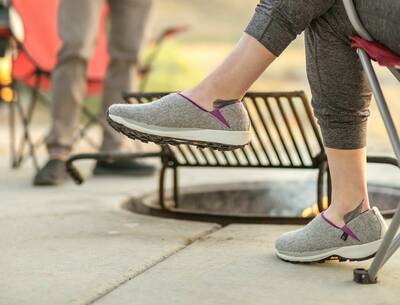 Not all hikers treat themselves to a quality camp shoe, which is a shame, because the Topo Athletic Rekovr 2 will do wonders for their exhausted feet. Once the day's miles have been crushed there is no better feeling than slipping on a comfy pair of recovery shoes.
Designed to be worn without socks, the antimicrobial wool uppers provide warmth and ventilation for tired tootsies, and the repeating ridge of the Ortholite 3D Wave Sense footbed massages sapped soles. The sensation is revitalizing — heavenly, even.
Though they're cozy to wear at camp or at home, the Vibram XS Trek EVO outsole has been fitted with big lugs for all-terrain traction to prevent slipping while walking outdoors on uneven ground. We can't think of a better cold-weather recovery shoe for the house, yard, and camp.
See the Women's Topo Athletic Rekovr 2
See the Men's Topo Athletic Rekovr 2
---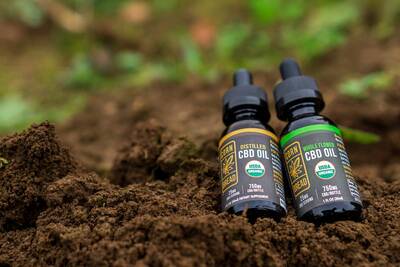 Hiking hurts, as does any active sport. Aches and pains are a part of the game. There's no need to suffer, though. That's why Cornbread Hemp Whole Flower USDA Organic CBD Oil is an outstanding gift for the active person on your holiday list.
CBD oil is a pain-relieving, anxiety-reducing alternative to pharmaceutical painkillers. Do you have an athletic friend who refers to ibuprofen as vitamin-I? Then treat them to this natural and organic whole-flower extract so that they can experience the CBD difference for themselves.
We understand if you're hesitant to try or buy CBD oil for the first time. Cornbread Hemp's Whole Flower CBD oil is full spectrum, meaning it does have a small amount of THC, with a ratio of CBD to THC of 22 to 1. That said, it's fully legal, and it won't get your friend high, but it'll surely leave them feeling good. So why not give it a try?
See the Cornbread Hemp Whole Flower USDA Organic CBD Oil
---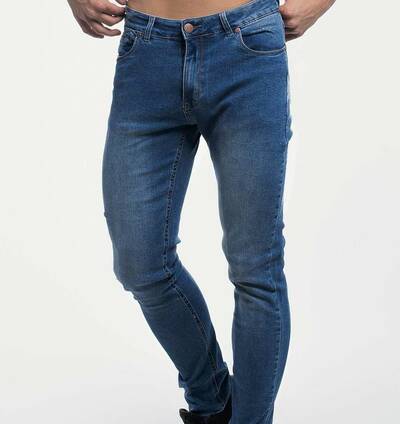 This is it. We've reached the peak of human ingenuity. The Barbell Apparel Athletic Jeans are an all-day, any-situation pant that'll move with your groove and look good doing it. The athletic fit of the omnistretch denim is a game-changer for men and women alike.
From the workday to the evening workout, these jeans have been designed to handle it all.
Chafe—? Begone! Restrictive movements—? No more!
Barbell Apparel spent years designing these jeans to achieve maximum comfort and flexibility. They'll keep a person feeling fly from their sunrise commute to a sunset hike, and every movement in-between.
See the Men's Barbell Apparel Athletic Jeans
See the Women's Barbell Apparel Athletic Jeans
---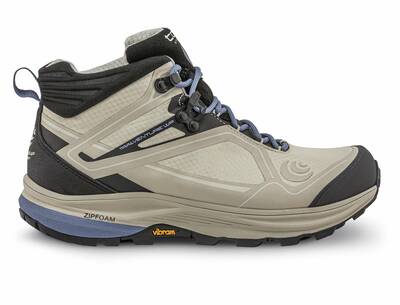 Fashioned to fit comfortably the first time they're worn, the Topo Athletic Trailventure WP hiking boots were built to break the norm. The days when hiking boots required a 'break-in period' are now a thing of the past. These boots were made to hit the trails on day one.
The ZipFoam midsole puts a spring in each step, a rock plate protects from rocks and roots, and the cushioned 5 mm drop acts as a supportive shock absorber. They're also fitted with a wide toe box for increased comfort and stability.
This is all fused with Vibram Megagrip outsoles for superb all-weather, all-surface traction and eVent uppers that are both waterproof and breathable. Bottom line — this boot can do it all, and weighs only 12 oz, way less than most other boots.
See the Women's Topo Athletic Trailventure WP
See the Men's Topo Athletic Trailventure WP
---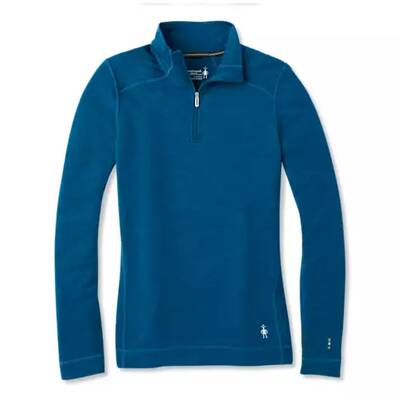 The Smartwool Merino 250 line of base layers is what we (and most outdoorsy gearheads) measure all wool-based base layers against. The line is consistently warm, breathable, stretchy, and stink-free, year after year. In fact, if you purchased one of these baselayers within the last decade, it's almost guaranteed to be tucked away in a drawer right now.
Why is the Merino 250 so enduringly popular? First, it's made of 100% Merino wool. That means it's 100% natural, stink-resistant, and provides a shocking amount of warmth for a relatively thin layer. Second: Smartwool understands fit. In this piece it's all about the seams: there are special seam-free shoulder panels that are backpack-friendly, and seams that transition from back to front to keep the piece aligned on your body. This, plus the quarter zip and soft high-collar, make for an extremely versatile base layer.
The Smartwool Merino 250 baselayer — with a quarter zip or in the crew cut — is like gifting the warmest, most comfortable, longest lasting shirt. But it works in normal life, and on any kind of backpacking or camping trip, too.
See Women's Smartwool Merino 250 ¼ Zip
See Men's Smartwool Merino 250 ¼ Zip
---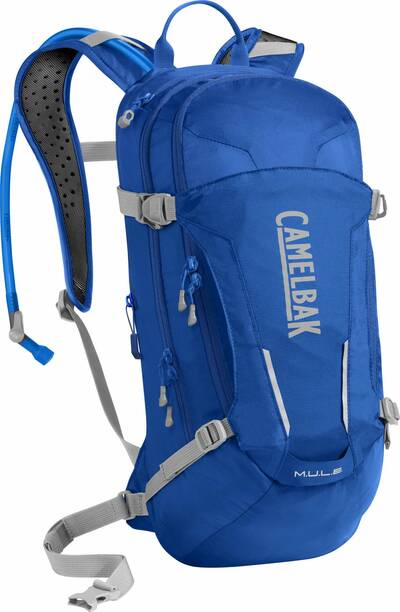 The CamelBak MULE is an iconic hydration backpack. It helped launch the idea of CamelBak's ingenious contribution to the outdoor industry (a hydration bladder), and remains a leading mountain biking and hiking backpack today. The MULE has a narrow design, a spacious front stuff compartment, two large zippered pockets for gear storage, and a specific hydration bladder pocket. It also comes with the CRUX Reservoir, which is CamelBak's best revoir yet.
We reviewed this product and found it to be nearly perfect for every hike or bike activity. There's a Magnetic Tube Trap to keep your water valve on your chest. The back panel is built with mesh for maximum breathability, and you can remove the hip belt if it's not your style. It's a compact pack at just 12 liters, but it'll fit everything needed for a day hike or bike ride.
We can't think of a better gift for the active loved one in your life, especially if they're constantly carrying stuff on the trail!
---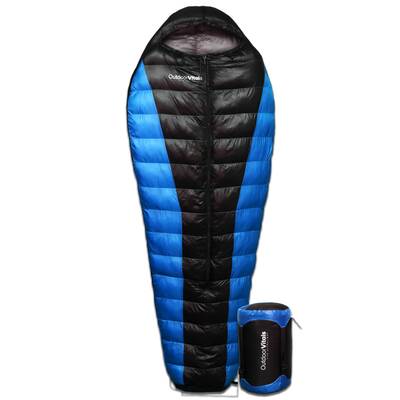 Outdoor Vitals has made a name for itself as Direct-to-Consumer camping gear manufacturer that offers budget-friendly products made with premium materials. The Atlas LofTek Hybrid Sleeping Bag features Outdoor Vitals' new LoffTek Hybrid insulation, which is an 80/20 mix of synthetic and hydrophobic treated down. The warmth is comparable to a 650-fill down bag, but it excels in wet weather, staying lofted longer and drying out much quicker than similar bags.
The sleeping bag remains highly compressible, just like a down bag, and is offered in three levels of warmth — 0-degree, 15-degree, and 30-degree. It's shaped in an expanded mummy, has an unconventional zipper down the middle (instead of off to the side), which allows it to unfold like a quilt, and includes a fully functional compression sack.
We are rarely excited by sleeping bags (let's be honest, there are so many) but the Atlas line with the new LoftTek insulation is promising. Especially for the price, which is hundreds of dollars cheaper than comparable products.
If you are looking to give the gift of weather-worthy warmth in the backcountry, and want high-end value at a budget price, the Outdoor Vitals Atlas LoftTek Sleeping Bag is the pick.
See Outdoor Vitals Atlas LoftTek Hybrid Sleeping Bag
---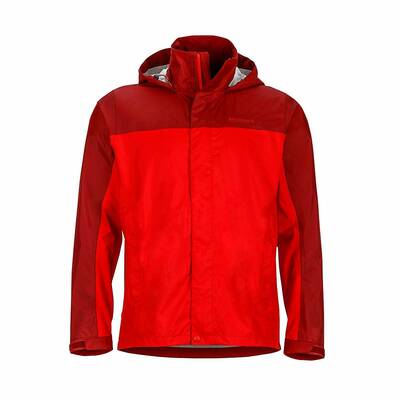 The PreCip rain jacket from Marmot is arguably the most-used rain jacket in the outdoor world. It got an upgrade and has lighter fabric, improved breathability, and a recycled nylon fabric. Velcro and draw-string adjustments make it easy to fend off rain, and a relaxed fit means you can layer to your heart's content — even with a puffer. We're impressed by the packability this jacket has, as it packs down into one pocket. The PreCip is a go-to choice for anyone shopping for an under $100 rain jacket, and is won our Budget Pick award for the Wilderness Backpacker, Day Hiker, and Car Camper, so you know it's versatile.
An excellent gift for backpackers in wet climates, and the person on your list who always forgets a rain jacket. Also great for backpackers who want a single rain jacket for any active pursuit.
---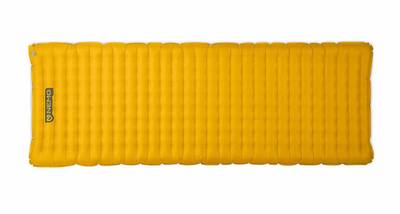 NEMO's Tensor Insulated Sleeping Pad is one of lightest pads on the market, has three inches of plush comfort, and packs down to the size of a water bottle. It's comfortable and packable — every backpacker's dream. This sleeping pad won our Classic Pick award for the Wilderness Backpacker. It has also received a few key upgrades in 2018, including a flat valve and an included pump sack!
An excellent gift for the size or weight-obsessed backpacker on your list, or anyone who needs one of those "new-fangled" air sleeping pads for backcountry adventures.
---
Best Gifts for Hikers and Backpackers – Big Ticket ($200+)
| Big Ticket Gifts for Hikers and Backpackers | MSRP | See Products |
| --- | --- | --- |
| SPLICE Clothing Weekender Capsule | $215 | See It |
| Mystery Ranch Glacier Backpack | $350 | Men's, Women's |
| Outdoor Research Ascendant Hoody | $249 | Men's, Women's |
| Enlightened Equipment Revelation Quilt | $270+ | See It |
| Garmin inReach Mini 2-Way Satellite Communicator | $350 | See It |
| Salomon Quest 4D 3 GTX Boots | $230 | Men's, Women's |
| Rab Xenon X Hoody | $235 | Men's, Women's |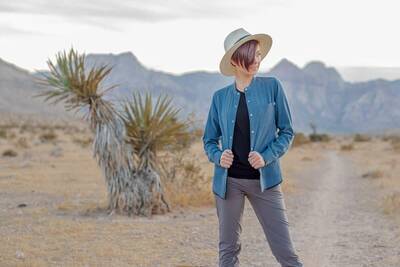 Luggage — Bah! Who needs it? It's time to toss excess baggage to the curb. Minimalists and other lightweight travelers are sure to get a kick out of the versatility and convenience that the Splice Clothing Weekender Capsule adds to their travel plans.
This women-specific three-piece clothing set can transform into over a dozen different outfits, enabling those with insatiable wanderlust to roam the world with nothing more than a carry-on and the clothes on their back.
Containing a Sedona 2-Way Tee, a Dubai Reversible Snap-Up Shirt, and a pair of Phoenix Reversible Joggers, the versatile Capsule wardrobe is the ultimate go anywhere on a whim clothing collection. Everything is reversible, of course, and the combination allows for weekend wanderlust just about anywhere.
The SPLICE Clothing Weekender Capsule is 30% off until November 22.
See the SPLICE Clothing Weekender Capsule
---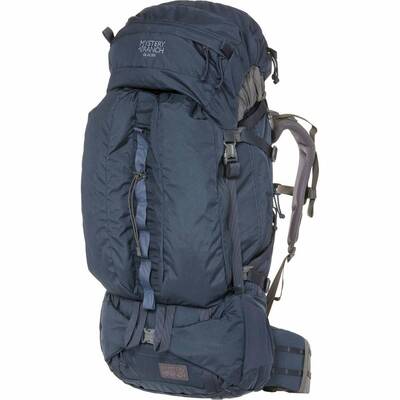 The Mystery Ranch Glacier backpacking pack is a beast, and it was recently updated to include an impressive range of features. Mystery Ranch is known for innovative carrying technology, and the Glacier uses the new Astral Frame, which supports loads well above 50 pounds, uses four composite stays for incredible weight distribution, and the patented Futura Yoke for small adjustments and ample space between your back and the pack. All of this means an exceptional carry, which is Mystery Ranch's bread and butter.
The Glacier is a built for extended backcountry treks with intelligent organization and tough materials. There are two "torpedo" pockets along the front which allow easy access to as-needed items like rain jackets, a warming layer, or your stove setup. Two low mesh water bottle pockets can be reached without taking the pack off, and the bottom sleeping bag compartment has a unique straight zipper that makes packing up easy peasy.
It's a premium backpack that will carry any load, and go the distance. And, if you're the type to do a summit push, the top lid converts to a fully functional and supportive backpack!
This is a serious gift for a serious backpacker. Anyone who treks into the wilderness would be beyond excited to get the Mystery Ranch Glacier.
See Men's Mystery Ranch Glacier
See Women's Mystery Ranch Glacier
---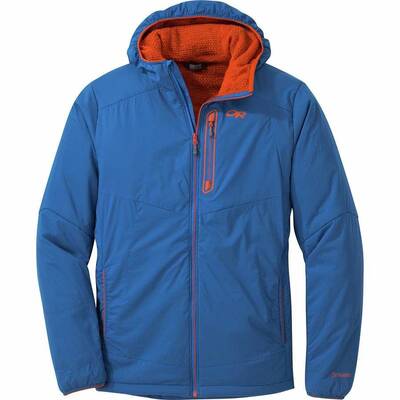 The Outdoor Research Ascendant Hoody is a surprising jacket. We list it as a synthetic insulated jacket, which it is, but the Polartec Alpha insulation is left open to the skin, creating a cozy fleece-like feel.  The exterior has Pertex Microlight stertch fabric, which sheds enough water and snow to almost make this a softshell jacket. The main thing, though, is that it breathes like crazy. This is a midlayer, because it's not nearly warm enough standing around camp, but if you're on the move you'd be hard-pressed to find a better breathable layer with ample protection. We reviewed the Ascendant Hoody and it won our Classic Pick award for the Day Hiker!
See Men's Outdoor Research Ascendant Jacket
See Women's Outdoor Research Ascendant Jacket
---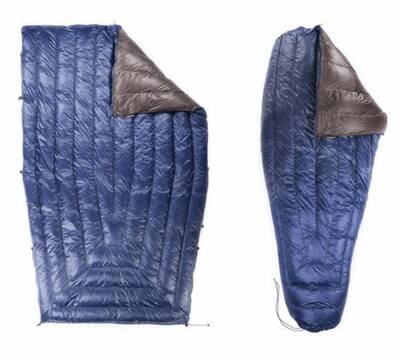 The Enlightened Equipment Revelation Quilt is the epitome of a new form of warmth while sleeping. Quilts forgo zippers and a bottom half — basically one big blanket — and have straps that allow you to stay just as warm as if you were in a sleeping bag. The Revelation is the most versatile model from Enlightened Equipment. It has a small zipper for a secure footbox or a totally open quilt, straps to attach around a sleeping pad, and cinches around the feet and head for maximum warmth. The best part? These quilts are totally customizable, from color to temperature to size. Get the one that works for you. We also reviewed and awarded the Revelation Quilt with our Classic Pick for Ultralight Backpackers.
See Enlightened Equipment Revelation Quilt
---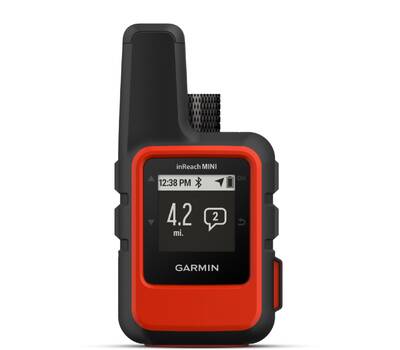 The Garmin inReach Mini 2-way Satellite Communicator is a gift that could save a life. Being able to send out an SOS — and even better, text with your loved ones — while in the backcountry is absolutely necessary for long treks. We think the inReach Mini is the best tool for this right now, as it's small, relatively affordable, highly reliable, and rugged. And only weighs 3.5 ounces.
There is a lot of functionality packed into these little devices, including a high sensitivty GPS tracker, an SOS button, an app for easier navigation, and a handful of compatible smart devices.
See Garmin inReach Mini 2-way Satellite Communicator
---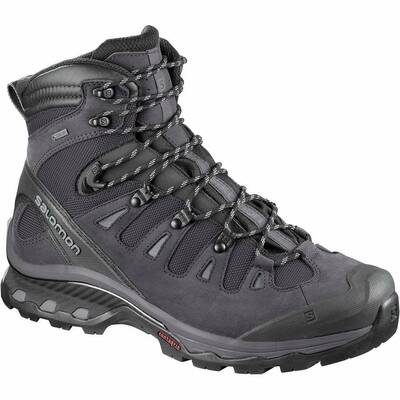 Shoes don't always make gift lists due to the unique shapes of people's feet — but the Salomon Quest 4D GTX boots blew us away. The have insane grip and very durable materials, making for a true backpacking boot that will last for years. They're waterproof and made with Nubuck leather. Check out review of the Quest 4D 3 GTX.
Salomon does typically have a narrow fit, so check in on your recipient's shoe preference before purchase.
See live price for the Men's Salomon Quest 4D 3 GTX and Women's Salomon Quest 4D 3 GTX.
See Men's Salomon Quest 4D 3 GTX
See Women's Salomon Quest 4D 3 GTX
---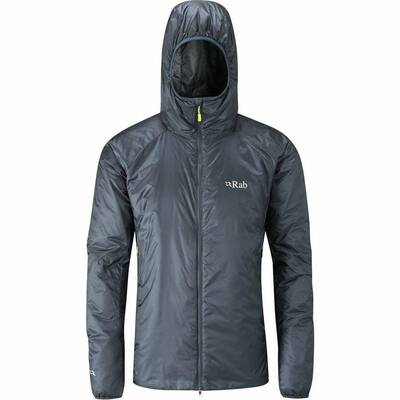 The Rab Xenon X Hoody is one of the comfiest and warmest lightweight synthetic insulated jackets we have ever used. The interior fabric is a dream to touch, and the unbaffled design makes the warmth uniform throughout. Solid pockets, a helmet capable hood, and a two-way zipper make the Xenon quite versatile as well.
Any backpacker would be incredibly stoked to receive the Xenon, even more so if they regular trek in damp climates. It won our Classic Pick — read the full review.
---
This article contains sponsored material from a number of brands.
Backpackers.com Affiliate Policy: This guide contains affiliate links, which help fund our website. When you click on the links to purchase the gear we get a commission, and this goes a long way to creating guides, gear reviews, and other excellent content.