We get it. You wanted to spend Thanksgiving with family. You don't like to shop during the madness. You're late to parties and do things last minute — it's all good. There's still time to get the outdoor gearheads in your life some sweet gear, and there are still deals to be had.
The gift guide below is built for last minute items. The brands are unique, the products offer a wide range of prices and will work for almost any outdoor niche, and they will all ship in time. Look for our special discount codes as well!
Ordered by price. You can skip to each price range below:
Budget Gifts (Up to $30)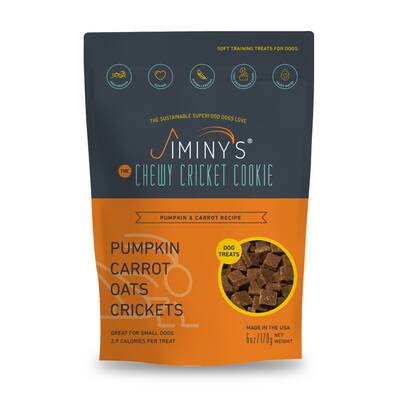 Calling all outdoor enthusiasts with dogs! Dogs are perfect companions on the trail and in the tent — and they need to be fed. In fact, they are particularly fond of treats. Jiminy's looked hard at the dog food market and decided to turn it on its head, creating the first truly sustainable dog treats.
The secret ingredient is insect-based protein, specifically in the form of crickets. This protein has more healthy, digestible nutrients than beef or chicken, uses astronomically less water and land to produce, and is hypoallergenic. Jiminy's has four distinct flavors, but we've found the Pumpkin & Carrot soft chewy treat to hit the spot, both from a training perspective and our in-house dog's hungry-eyed please-please-pleeaase perspective.
In the age when consumer purchases matter, buying sustainable dog treats is a measurable step that's repeatable and effective.
A bag of Jiminy's cricket treats are perfect gift for your pup (we know they have a stocking), or for your family and friends with pups. Jiminy's has given our readers 15% off any purchase for December — make sure to use the code TREATS15 at checkout.
See Jiminy's Pumpkin & Carrot Dog Treats
---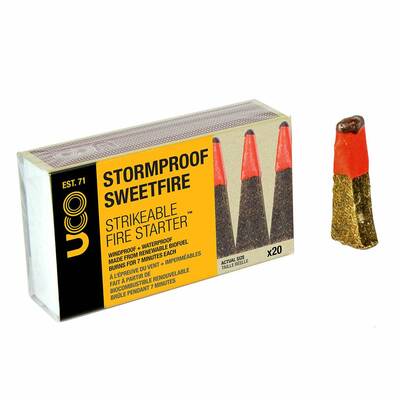 Have you ever tried to spark a fire in a cold, wet environment? It sucks. Especially when the wind kicks up and blows out your matches or lighter. UCO has a universally loved solution to fire starting: the Stormproof Sweetfire Strikeable Matches. They don't look like normal matches, and they don't work like normal matches.
Shaped like an obelisk, the Stormproof Sweetfire matches have critical and impressive elements. First, the tip is strikeable, so you don't need a separate fire source to light them. Second, it will burn for 7 minutes after being lit, no matter what. Third, it will burn even when submerged in water. Fourth, it can be broken up into smaller, flaming pieces to spread around a particularly stubborn collection of wood. Fifth, it's made from sugarcane waste, a renewable biofuel, and is infused with vegetable wax, which helps increase the burn time.
It's a lot of high-powered stats, but the end result is an odd-looking match that, one struck, will definitely light your fire. Twenty of these matches come in a pack, which means 20 fire pits are in your future.
This is the perfect gift — stocking stuffer or otherwise — for any outdoor enthusiast. It's a survival product, too!
See UCO Stormproof Sweetfire Strikeable Matches
---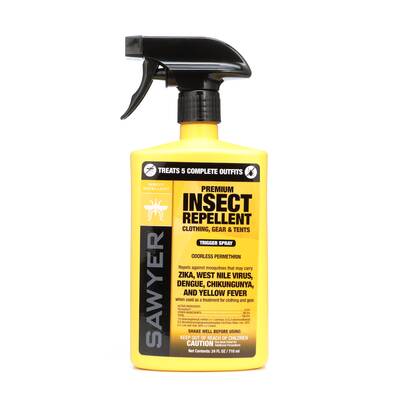 Sawyer is a unique outdoor company, in that its devoted to truly health-saving products around the world. From water filters to sunscreen to first aid, a Sawyer product can be found in most outdoor backpacks in the U.S.
The Sawyer Permethrin Insect Repellent is a standout product, and one that sometimes slips under the radar. Bugs (very generally) are more than a nuisance when backpacking or traveling — ticks can give you Lyme Disease, mosquitoes can give you Zika Virus (in certain locations), and everything from spiders to mites to chiggers can give you oversized welts and a general disposition that hates the outdoors.
Permethrin is a safe substance that can be sprayed onto your clothing and outdoor gear (like tents or backpacks) to ward off insects. When any of the aforementioned bugs come into contact with it, they die. Just like that — bites are no longer a problem. A solid Sawyer Permethrin coating will last for six weeks or six washes, and is very easy to apply — just spray it on outdoors. It works for clothing, tents, backpacks — pretty much any fabric.
This is an excellent, unique gift for any outdoor enthusiast, especially backpackers who encounter ticks. It's thoughtful, caters to their health, and a single bottle can be used many times (depending on how many people and how much gear you're treating).
See Sawyer Permethrin Insect Repellent
---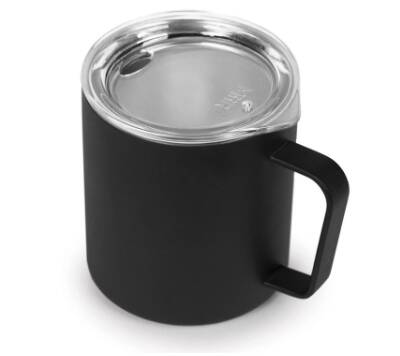 When it comes to gifts, an insulated camp cup is ideal. It's not too expensive, everyone can use it, and it prolongs the favorite part of most people's day: drinking delicious liquid. MiiR's Camp Cup takes a well-recognized form — those old tin-style camp cups — and gives it an impressive modern update. It's vacuum insulated so the exterior stays cool while keeping your beverages piping hot (or cold, if you want). It comes with a push-seal lid that keeps liquid warmer longer, and it has a small hole for sipping. It holds a full 12 ounces — more than most mugs — and doesn't sweat.
We have used this MiiR Camp Cup, and are impressed by its simplicity and functionality. It's like drinking out of the past, but way warmer, and it works equally well at home, on the road, and around the campfire.
Give the MiiR 12 oz Camp Cup as a gift, or get one for yourself!
See MiiR Camp Cup
---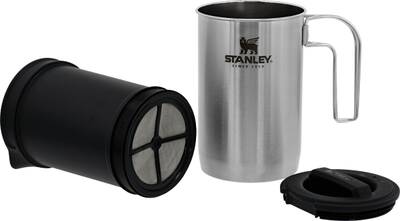 Making coffee or tea in camp, as the sun comes through the trees and the birds sing, is a time honored tradition. Much like a fire, there are some people that go so far as to say it's not camping unless there's coffee.
The Stanley French Press Adventure All-In-One Boil + Brew French Press is exactly what the name implies. It's a single device to brew your coffee french press style — the best way to do it in the outdoors — and then drink it the moment it's ready. You just have to reach in, remove the press, and you've got a 18/8 stainless steel mug of piping hot coffee to consume.
Most french presses are ceramic, glass, or plastic. While these work, they either break or wear significantly over time. Stanley's use of stainless steel means the container just won't break, and the press is made of BPA-free plastic. The whole thing can be dish-washed when you get home, and it all nests. The whole set weighs just under a pound.
For the price ($25), you can't get a more robust, easy-to-use camping french press. If there's a coffee addict in the family, this is the gift for them. Stanley has given our readers 25% off on any purchase for December — make sure to enter the coupon code HIKE25 at checkout.
See Stanley Adventure All-in-One French Press
---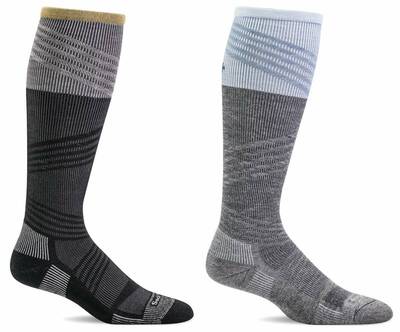 A pair of socks is no longer a cliche holiday gift. Why? Because socks have gotten so darn impressive. Sockwell takes the cake with their Summit OTC II socks, which feature a graduated compression design for full-leg support, comfort, and warmth. These are not your basic dad's socks.
Sockwell makes its socks in the USA, and uses a combination of Rocky Mountain merino wool and alpaca to create a sock that wicks, prevents stink, and breathes. The graduated compression and stabilization in the Summit II OTC is built upward into the sock, and helps significantly with fatigue and soreness, especially when doing high output activities like snowshoeing or downhill skiing. The heels and soles have significant cushion as well.
The Sockwell Summit II OTC compression socks are a gift that may get a laugh, but will be coveted by anyone who puts them on!
See Men's Sockwell Summit II OTC Socks
See Women's Sockwell Summit II OTC Socks
---
Mid-Range Gifts ($30-$100)
The number of times our staff has arrived at camp, dug through a huge tub of cooking gear, and realized they don't have precisely what we need to cook is bordering on silly. Does this happen to you, too? The Stanley Camp Cookware set was created to end that problem. It's a cookware set built for two people, and comes with a single 1.5-liter 18/8 grade stainless steel cooking pot, which has a lid and auto-locking feature. You get two large bowls, each of which has a lid that doubles as a cutting board, a large spatula with an extendable handle, and a ladle. In short, everything you'd need to cook and eat, minus the knife and fire.
The best part is that all of it nests into the pot — this significantly reduces the clutter in the aforementioned tub of camping stuff, and makes cleanup a breeze. The entire set weighs a pound and a half, which is impressive for how much you get. It's rare to get a 2-person bowl set in such high quality for such a low price!
This is a perfect gift for the person who organizes your camping gear (and trips). Stanley has given our readers 25% off on any purchase for December — make sure to enter the coupon code HIKE25 at checkout.
See Stanley Camp Cookware 2 Bowl Set
---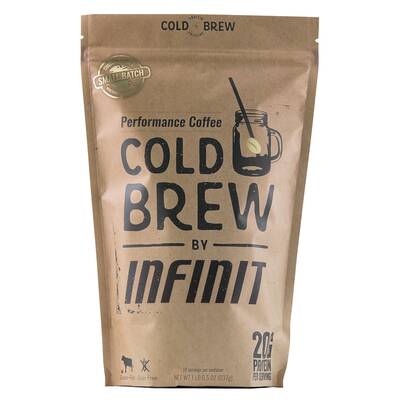 If getting high on caffeine while in the backcountry (or anywhere) is your jam, Infinit Nutrition's Cold Brew Performance Coffee is impressive. It uses a combination of artisanal coffee beans, grass-fed whey protein, and a hint of cream and sugar to create the ultimate cup of iced coffee.
A single serving of Cold Brew has 100 mg of caffeine, 20 grams of protein (!), and 9 grams of sugar. Simply mix it with water, throw in some ice, and prepare for the energy infusion. The Cold Brew's beans are brewed at low temps over many hours to retain the deliciously full aroma and potency of the coffee, and bagged and ground to make a very easy cup of iced coffee.
We prefer this kind of beverage after a hard hike, at the campground, or during a long period of travel. It keeps the mind alert, the body nourished, and the taste buds satisfied. There are 18 full servings of coffee in the Infinit Cold Brew Performance Coffee pack, which equates to about $2.70 per cup of high-end coffee.
This is a useful gift for any active person that drinks coffee, and the sheer amount of protein in a cup is a surprise!
See Infinit Nutrition Cold Brew Performance Coffee
---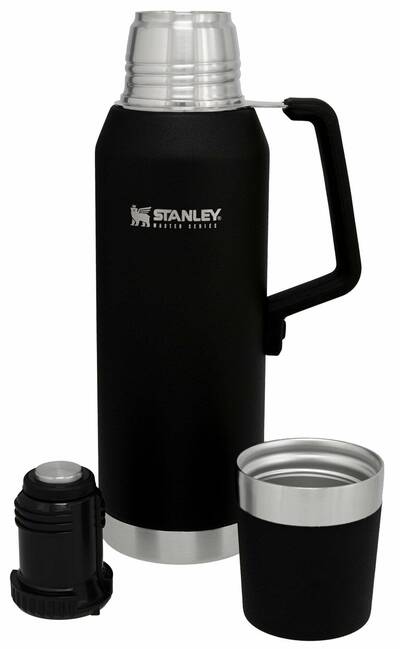 There is no thermos like a Stanley thermos. The iconic vacuum sealed design is now offered in the most robust package the brand has ever created — the Stanley Master Unbreakable Thermal Bottle. "Thermal Bottle" is a major undersell — the Master series can take any abuse you throw at it, and will still keep your hot beverages hot for 40 hours, cold for 25 hours, and iced for six days. You read those right.
The thermos comes with Stanley's iconic steel-lined stopper, and the included, screw-on small cup/lid means you'll always be able to drink, no matter the temperature. This bottle is 1.4 quarts — for those who don't get measurements, that's well over one liter or 44 ounces of liquid. It's a huge bottle.
The Stanley Master Unbreakable Thermal Bottle is a hot-toddy, ginger tea, piping coffee, ice-cold watering beast. You can share the liquid around a campfire at night, or keep it on-hand while you sleep. Nobody will disappointed to open this come gift-giving time.
Stanley has given our readers 25% off on any purchase for December — make sure to enter the coupon code HIKE25 at checkout.
See Stanley Master Unbreakable Thermal Bottle
---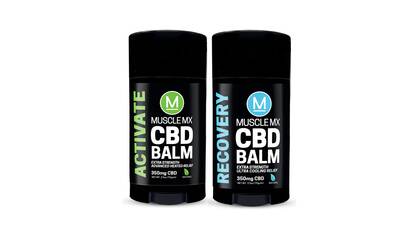 The age of CBD is here. Outdoor enthusiasts are using the pain-relief substance across all categories of sport, and we've found that CBD is one of the best gifts for the holidays. Muscle MX creates CBD specifically for sports, focusing on maximum performance and injury prevention for those who play often. The company uses 100% natural ingredients in its broad-spectrum CBD products, and includes essential oils for refreshing, calming, and heat activating elements.
The CBD Balm Bundle Heating and Cooling is our favorite product by Muscle MX, and comes in rub-on sticks in deodorant-esque packaging. The Activate stick heats you up, and is meant to be used before hiking, backpacking, or any active sport. It stimulates blood flow and circulation right when you need it. The Recovery stick cools you down, and is meant for recovery of achy joints and muscles.
The Muscle MX CBD Balm Bundle doesn't have any THC, is made in the USA, and isn't greasy when applied. The two combined provide a full coverage of support for the active person in your life, and make for a great self-care gift!
Muscle MX has given our readers 20% off on any purchase for December — make sure to enter the coupon code TRYIT20 at checkout.
See Muscle MX CBD Balm Bundle
---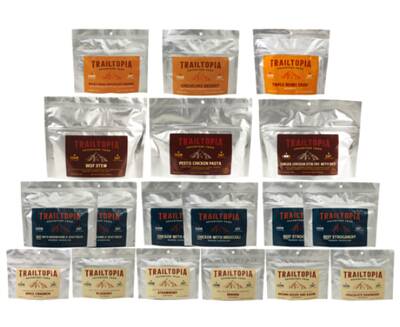 Trailtopia makes freeze-dried backcountry meals that are, in a word, delicious. The company uses real fruits and veggies (along with other ingredients) in their meals, and offers a wide variety of culinary experiences to keep your stomach full and happy.
The Trail Buddies 3-Day Bundle is Trailtopia's most popular option for anyone planning a solid backpacking trip — it comes with breakfast, lunch, dinner, and desert for three days (and two people), and each meal is different so you're never bored when it comes time to cook. We are particularly fond of the Lunch Ramens, which make for incredible hiking fuel. The freeze-dried component means you can simply add boiling water to the bag, wait a few minutes, and feast.
The packaging of Trailtopia is superb, cutting down on space when packed and removing the need for long, annoying spoons when grabbing grub. They are also conveniently color coded, so you can spot the color you need for the meal you're ready to prepare.
If you've got a backpacker in the family who's got a big trip planned, gift the Trailtopia Trail Buddies 3-Day Bundle for Two. They'll be stoked, and full.
See Trailtopia Trail Buddies Food Bundle
---
High-End Gifts ($100+)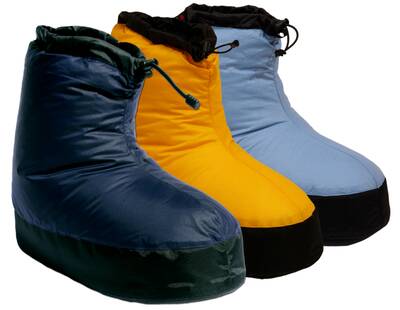 Down booties are cute, right? Snuggly puffy "shoes" that keep your feet warm and dry in frigid temps. Yes — that's true — but the Western Mountaineering Standard Down booties perform on another level, and they're made in the USA.
The Standard Down Booties are stuffed with 800-fill European Goose Down, which is highly lofted and therefore very warm. The exterior shell fabric is a downproof nylon shell with DWR finish, keeping moisture out and down inside. There's a durable foam insole that not only keeps your feet comfortable, but increases the insulation of the bootie. The booties have an adjustable elastic draw closure, a Toughtek outer sole to keep you from slipping, and a waterproof rand material (around the toes) to keep your feet from getting wet.
If you are giving gifts to people who live in the cold, and run cold, consider the Western Mountaineering Standard Down Booties. They weigh just 6 ounces per pair, will warm up any feet, and work in the outdoors or in the house.
Western Mountaineering works hard to put its bag in local specialty outdoor shops, and encourages you to purchase from them as well! See dealers below.
Find Western Mountaineering Standard Down Booties
---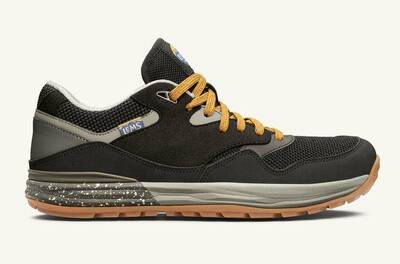 Lems makes comfortable, stylish footwear that's all about minimalism. No extra features that aren't necessary, a clean design aesthetic, and a shape that fits the natural foot's anatomy. The Trailhead V2 is is their most versatile product, in that it works equally well for the trailhead and about town. They look good, too.
The Trailhead V2 has a low profile full-length rubber sole with tread, which uses a compound that works for trail and pavement equally. Like all of Lems' shoes, it has a natural-shaped toe box, meaning wider than most other shoes, which allows your foot to splay completely. It has a low heel drop — 4 mm — which offers solid support with an EVA midsole. It's 100% vegan, weighs just under 12 ounces, and comes in four distinct colorways.
The Lems Trailhead V2 is an all-around excellent shoe for travel, hiking, and daily use. Consider it as the most comfortable gift of the season.
Lems is offering 15% off through December, along with free domestic shipping, too!
See Men's Lems Trailhead Shoes
See Women's Lems Trailhead Shoes
---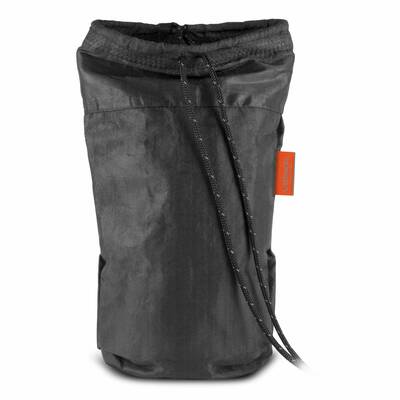 Ursack makes a sack that can handle a bear attack (say that five times in a row!). The only brand to be IGBC approved as a bear-resistant food storage option, the Ursack line, and especially the Allmitey, make protecting your food from wildlife much lighter than the bulky alternative.
The Ursack Allmitey uses a combination of Kevlar (virtually puncture proof) and laminated UHMWP (a fancy fabric) to create a 10.65 liter, 13-ounce bag that can't be ripped into, torn up, and scattered about your campsite in the middle of the night. It doesn't just work for bears, either — mice, squirrels, racoons and anything with sharp teeth or feet will be unable to ruin your five day backpacking trip. We still recommend hanging the bag properly, and putting the food in something smell-proof like Ursack's Opsak containers (they're incredible).
The Allmitey fits roughly 5 days of food for 1 person, or two days of food for two people, give or take. If you've got a wilderness backpacking friend or family member who's always looking to lighten the load, but still likes to trek into grizzly country, the Ursack Allmitey is the best possible gift.
Ursack has given our readers 15% off on any purchase for December — make sure to the coupon code enter BPGUIDE at checkout.
See Ursack Allmitey
---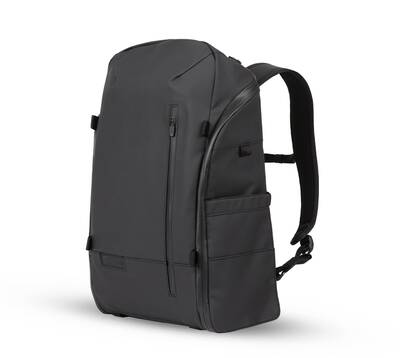 WANDRD built a brand on the ultimate travel photographer's backpack, and the DUO is a new daypack that's just 20 liters, yet packed (get it?) with high-end materials and innovative features for a comfortable carry and impressive organization.
While you don't need to be a photographer to absolutely love the DUO, it's definitely built with camera-ready travelers in mind. This is most clear with the Pop Camera Cube, an interior section of the pack that pops up to store and protect a large camera and lens. The interior of the DUO also has two highly padded expandable pockets, which fit lenses nicely, or other electronics you'd like to store.
Photographer or not, our favorite part of the DUO is the Infinite Zip, which uses four zippers for full pack access: open either side of the pack for quick access, the top of the pack for traditional access, or to completely open the bag for 100% access. Rarely do bags offer this level of customization and access.
The materials are high quality — coated waterproof nylon exterior and weather resistant YKK Zippers make up the pack, which weighs just over 2.5 pounds.
If you've got a photographer family member or friend who wants a superbly organized backpack with a comfortable carry system, the WANDRD DUO is a premium choice.
See WANDRD Duo Daypack
---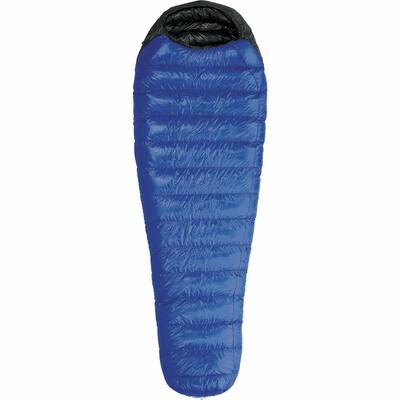 Western Mountaineering is a legendary brand that makes, arguably, the highest quality down-filled products you will find. The UltraLite Sleeping Bag is perhaps the crown jewel of that reputation, and is a product we have reviewed and awarded. It's part of the ExtremeLite series of bags, and is built to withstand sub-freezing temperatures, pack into a backpacking or bikepacking kit, and give you ample protection in three-season environments.
The UltraLite is a sub-two pound sleeping bag that will keep you toasty down to 20-degrees. A full pound of that weight is high-end 850-fill down, so the loft and warmth of the UltraLite is more than your typical sleeping bag. Western Mountaineering uses a reverse differential hood so you can sleep hooded, uses a differential cut in the main bag so that there are few cold spots, and uses continuous baffles, which provide all-around warmth. These three elements ensure a shockingly warm, comfortable sleep.
The Western Mountaineering UltraLite is practically the greatest gift you can give to a dedicated backpacker.
Western Mountaineering works hard to put its bag in local specialty outdoor shops, and encourages you to purchase from them as well! See dealers below.
Find Western Mountaineering UltraLite Bags
---
This article contains sponsored material from a number of brands.
Featured Image by Josh Hild on Unsplash.
Backpackers.com Affiliate Policy: This guide contains affiliate links, which help fund our website. When you click on the links to purchase the gear we get a commission, and this goes a long way to creating guides, gear reviews, and other excellent content.