Plus size outdoor clothing is an aspect of the outdoor industry that hasn't historically been heard, catered to, or legitimately acknowledged. Some people simply don't fit into sizes Small, Medium and Large, and those people have as much interest in the outdoors as the people that do.
This topic falls under the broader one of diversity, equity, and inclusion (DEI), and is one of the largest hot-button issues in the outdoor industry: How do brands include all kinds of people?
The first step in our book for an outdoor clothing company would be to make products that fit all kinds of people. The second would be photographing those people in the clothes they just made, and using those photos in advertising campaigns. This would provide access and representation.
The subsequent steps vary, but the first two we feel strongly about.
We're not the only ones. Jenny Bruso, founder of Unlikely Hikers and a powerful voice in the conversation, said on the subject, "We want the same basic things straight-size (meaning, not plus-size) people get to have, but we're often having to settle for things we don't actually like or nothing at all. Not making clothes in our sizes, not carrying them in the actual stores and pricing them out of our means are forms of exclusion."
As the outdoor market booms, the calls for a more inclusive industry get louder. Hopefully this guide, and the voices highlighted in it, will push more brands to offer plus size outdoor clothing.
Below we highlight these issues, some of the most prominent voices on this subject, and the retailers and brands that make and carry plus size outdoor clothing for women and men.
Jump to Brands that Carry Plus Size Outdoor Clothing:
The Issues with Plus Size Outdoor Clothing
The first issue is right in the title. "Plus size" doesn't make much sense — the arbitrary distinction of what is plus, and by inversion what is just "size", or normal size. Even the most inclusive brands often have a separate category for "plus size" or "big and tall" clothing, instead of simply offering larger sizes (1X-8XL) on their product pages.
This is further confused by the fact that even "normal" sized clothing doesn't have any real standards of fit for women or men. Most clothing sizes were determined by mass-production of World War I- and II-era clothes — which did not include body types for people of color and different sizes.
As a very general guide, "plus size" clothing for women is typically labeled as 1X through 6X, with numbers from 12 to 36. For men, it's 1X to 8XL, and is often called Big and Tall.
Easy Access to Plus Size Clothing Doesn't Exist
Beyond the semantics of the issue, access is the most severe pain point we've heard from multiple people.
Amy Pratt, a chapter leader for Fat Girls Hiking, says, "I think the hardest part of being plus size in the outdoors is that you've already done a lot of work to overcome your own inner obstacles inherited from a culture that says only some people belong in the outdoors. Then, when you're ready to hit the trail, you encounter real physical barriers to getting the gear you need. Items that are available are only available online or are not technical and practical for outdoor wear. Trying to find a raincoat this spring was a nightmare."
Literally making the sizes is one part of this problem — Amy can sometimes find sizes up to 3X and 22-24, but, "as a 26/28/4X, options are extremely bare."
Carlos Miranda, an outdoor leader for Latino Outdoors, founder of ChingonXafuerA, and advocate for representation in the outdoor industry, has to plan in advance if he needs gear for a specific trip because there is almost never plus size outdoor clothing in stores.
"I have to order it online, unseen. Then it may not fit, so I have to return it, and shop for something else. What could take 10 minutes for a 'normal sized' person could take 10 months for me. What if you don't have the layers for a cold forecast? I have to be extra prepared — I have a Big and Tall go-bag at this point to handle any weather."
He lives in San Francisco, and wonders how in a major metropolis and outdoor recreation center there's not 3X (or larger) clothing available in stores.
"It's a little degrading actually. As somebody who is an outdoor enthusiast, a consumer, who is willing to pay twice as much for something that will last, having to jump through hoops to make it available is ridiculous. We are part of the market."
Getting Representation Right
If the first step is to make clothes in a wider range of sizes, the next is showing bigger people in those clothes. This means catalogues, billboards, in stores, and in films.
The line gets blurred, however, when brands skip the step of access, and jump right into representation.
Miranda, who is deeply connected with the DEI outdoor movement, says, "With the inclusivity that everyone is trying to push, don't just say it, represent it and execute it. If you can't execute it, there's no reason to say it."
While representation is critical, we think access and availability of actual clothing is more important. In the steps to doing this "right", brands should take note: make the clothes, then market the clothes. Not the other way around.
"From a business standard it's a myth," Miranda says about larger people wanting to be outdoors. "And from an ethical perspective, wouldn't you want to provide for those in all socio-economic classes and from a gender neutral perspective?"
One brand that's doing this well is Eddie Bauer. The company has partnered with Jenny Bruso of Unlikely Hikers. She says, "Eddie Bauer is the first brand I've worked with to prominently display plus size folks in a campaign. I currently have a huge spread on their website, huge photos in many of their actual stores and they also post more photos of me in their social media feeds than my other brand partners do."
As you'll see in the list below, the company also makes clothes up to 3X in size, and includes a wide range of product. That said, their offerings in Men's clothing could get deeper.
In the end, outdoor gear was created to better survive the outdoors. This has nothing to do with gender, size, or ability.
Voices of the Plus Size Outdoor Movement
Through articles and gear reviews, we are doing what we can to help grow awareness around this issue, but we're definitely not the main voice of the movement. The organizations and people below are leading the conversation and empowerment of plus size representation in the outdoor industry.
Jenny Bruso and Unlikely Hikers
Jenny Bruso (she/her) has been a key voice in the fight for increasing plus plus size outdoor clothing, and for DEI in the outdoors. She got her start with the trailblazing community Unlikely Hikers, a platform that showcases people who aren't represented by the industry and who don't feel included.
"Diversity + Inclusion + Representation + Body Liberation outdoors!" is their motto. In our view Jenny and this group lead the fight. They also plan tons of hikes and events that not only promote the idea, but actually get people on the trail.
Jenny also has an excellent article on plus size activewear. She lists many brands and the sizes they go up to, gives primers on layering, winter gear, and candidly asks her devoted audience for suggestions. We're focusing on clothing for men and women in this guide, so if you want hard gear recommendations (backpacks, shoes, etc.) check out her guide!
Fat Girls Hiking
Another community voice that advocates plus size outdoor clothing, Fat Girls Hiking is an Instagram following, website, and growing collection of hiking chapters across the U.S. The hiking chapters have created an upwelling of activities, groups, and connections in the active plus sized community, and the Fat Girls Hiking Instagram is often the center of thought provoking discussion around these issues.
On their website, Fat Girls Hiking has an excellent guide to plus size activewear that includes a number of smaller brands that are founded by and for either women, plus size active folks, or people of color. We discovered new brands in their list!
Born To Reign Athletics
Born to Reign Athletics, founded by Krista Henderson, is a company that produces resources, tools, and information about plus size athletics. It has a podcast that highlights people and stories in the body positive movement, and is one of the few organizations that combines a competition mindset with plus size active training
They also have an excellent list of brands that make plus size activewear. They list brands by country, include many we hadn't heard of, and link directly to the correct shop section of the website.
Big Girls Climb Too
Sam Ortiz is the founder of Big Girls Climb Too, and is an adventure photographer and Latinx Mountaineer in her own right. Climbing is one of the more iconic activities portrayed in the outdoor industry, and it very (very) rarely uses plus size models to showcase the sport. Big Girls Climb Too is a community for female and non-binary climbers (of all sizes) — another incredible example of a place where people who previously could not see themselves represented or accepted in an activity are finding community.
The Top Outdoor Brands with Plus Size Outdoor Clothing
Let's be real: some brands make plus size outdoor clothing and activewear — some don't.
Below is a detailed list of the brands that do this well, and the list is in descending order, taking into account the depth of product offered, how accessible it is, and how the company portrays plus size athletics to the world.
We believe a "plus size brand" must have clothing up to at least size 3X, and we are fully aware that that's not quite good enough. We're hoping articles like this and continued vocalization of the issue will get all outdoor brands to offer larger sizes.
Also, a quick Pro Tip: For anyone going outdoors, the general rule of thumb is to avoid cotton. Go synthetic for your underwear, and wool or synthetic for your shirts and leggings. Cotton will absorb your sweat, chafe, and generally make you uncomfortable for extended treks.
1. Columbia

Columbia has, for many years, been a solid proponent of plus size outdoor clothing. As one of the bigger "brand names" in the outdoor market, it may come as a surprise, but it's also one of the reasons Columbia is so enduringly popular. It has excellent product at a good price point in a large range of sizes.
One of the reasons we recommend Columbia is because they make some of their best models in plus sizes, as opposed to creating different products. These include fleece jackets like the Columbia Steens Mountain 2.0 and the Arcadia Rain Shell — two products we have tested and awarded.
Also, if you can find a Columbia store or outlet, they typically have sizes up to 3X for women and 4X for men available.
2. Eddie Bauer

Eddie Bauer makes highly technical (and casual) plus size outdoor clothing from 1X-3X sizes for women, and up to roughly 2X for men. While the product photos online don't use plus size models, Eddie Bauer is one of the brands who has most prominently displayed plus size campaigns in-store and on parts of its website.
It also offers its technical line, First Ascent, in plus size.
3. REI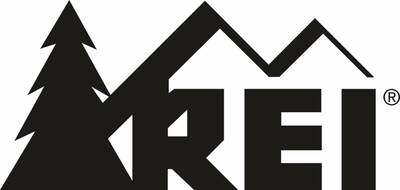 REI is the main brick-and-mortar retailer for the outdoor industry. In recent years it has greatly increased the size range of clothes it carries and makes, and offers these online. It has occasionally come under fire for not including that range of sizes in stores, which is a real issue, one that it continues to address and improve upon.
The company is near the top of this list because it does make and carry a large range of sizes, and carries so much technical gear. The REI Co-Op line in particular has a wide range of sizes, and includes excellent models, like the 650 Down Jacket.
One item that is notoriously difficult to find — well fitting plus size pants for men — REI has catered to for a long time with the Sahara line.
4. Sportiveplus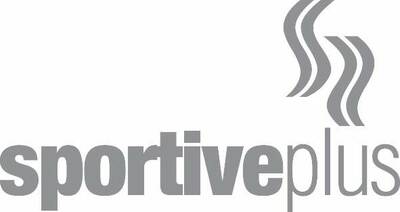 Sportiveplus is a combination of a retailer and a clothing brand, and it's based in Canada. It caters to the plus size market, and has a large range of plus size outdoor clothing for women.
The in-house Sportiveplus brand has excellent outdoor clothing, often in sizes up to 4X, and with some 26W pants. If you want a place to shop clothing that will likely fit, and don't want to see brands that don't, this is an excellent resource.
It also includes other more well-known outdoor brands, like Columbia and Brooks.
5. Superfit Hero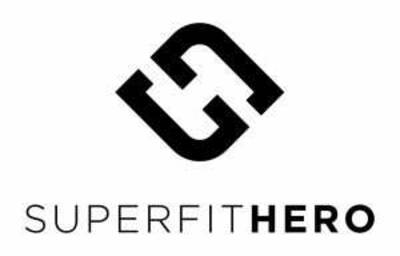 Superfit Hero is another brand that makes clothing specifically for women, and was founded on the principles of body positive fitness. It makes its clothes in Los Angeles, has sizes up to 5X for every product it sells, and includes many different shapes and colors for the models wearing the clothes.
While Superfit Hero doesn't have technical clothing like down jackets or rain jackets, it does make extremely high quality sports bras, shorts, and leggings, all of which are excellent for hiking and outdoor pursuits.
This brand is on the forefront of what is possible with outdoor clothing for all people.
6. SparkleSkirts

Not all hikers want to wear shorts or pants while hiking. The hiking skirt offers an excellent alternative, and typically allows a lot more airflow and freedom of movement when trekking. SparkleSkirts is one of the leaders in the active skirt market (if you didn't know this existed, now you do!).
The whole model is based around excellent products that are built for hard trekking and running, including ultra-marathons, hiking, backpacking, or basic walks. But it takes the traditional skirt and adds very active, durable fabric, plus hundreds (literally) of bright patterns — thus the sparkle.
If you've never hiked in a skirt, it's worth a try. SparkleSkirts is a good place to start.
7. TomboyX

TomboyX is a relatively new clothing brand that puts an emphasis on gender-free clothing — meaning clothing that fits everyone, whatever size they are, and doesn't pertain to the gender norms that typically come with clothing, specifically underwear.
TomboyX is not going after the "outdoor" market specifically, and mostly offers underwear and bras, but its commitment to a huge range of sizes, from XS-4X, lands it on our list. The underwear is comfortable, offered in synthetic material, and comes in active cuts, like boxer briefs and bikini cuts.
8. Alpine Curves

One of the biggest issues in plus size clothing is the availability of truly technical gear. This includes hardshells and pants for technical pursuits like ice climbing, mountaineering, and ski sports.
Major alpine brands like Patagonia, The North Face, Mammut and others offer Large, XL, and sometimes 1X sizes, but rarely more than that, and not across all their product lines.
Kindra Roberts created Alpine Curves because of this issue. It's a shop that sells ski- and snow-specific gear for plus sized men and women. It carries brands that are not as well known, like Sportiveplus, DSG, Pulse, Berne ladies, and Aggression, which have true plus sizes for women and more technical gear.
That said, it still struggles to stock hardcore alpine gear. It's just not something that's being produced often, and that needs to change.
9. Walmart

However you feel about Walmart, you've got to recognize its accessibility factor. Not only is it typically the most affordable option around — often topping ultra budget lists for outdoor gear — but it has a large range of plus size clothing for men and women.
As a retailer it carries a large number of brands both online and in-store. The brands carried include Nike, Hanes, Athletic Works, Sport-Tek, Champion, Under Armor, Frogg Toggs, Eddie Bauer, and even Columbia. A lot of these are more generic active brands, but they still make solid clothing that wicks away sweat while hiking and protects from weather.
10. Old Navy

Old Navy is the not-so-secret shopping resource for a lot of women in the United States, especially for plus size clothing. It's budget friendly, has yearly sales, and is made in the same factory as GAP and Banana Republic, so it lasts a long time.
Old Navy clothing is offered in up to 4X clothing in tops and bottoms, it uses plus size models in its product photography, and is fairly representative with in-store advertising. The company makes great activewear, including synthetic materials that run, hike, and backpack well. That said, you won't find any technical gear here (besides maybe a fleece jacket).
11. 32 Degrees

32 Degrees is a brand that's gaining traction among outdoor enthusiasts for its wide range of hot- and cold-specific clothing, namely insulated down and synthetic jackets, and cooling layers like sweat-wicking shirts and pants.
While the company doesn't have a Big and Tall-specific section for men yet (and only offers Men's sizes up to roughly XXL), the women's plus size offerings are solid. Lightweight down jackets and vests, cozy fleece, ultra-stretch leggings, and rain jackets are offered in up to 3X.
12. Frogg Toggs

Frogg Toggs is a unique brand. It has placement in stores like Walmart and Cabela's, is known for its very low price point, and has a cult following among ultralight backpackers because it produces dirt cheap no-frills rain pants and jackets.
The company also caters to plus sized hikers with these rain shells, which are typically oversized to begin with (to fit over your other layers). The shells go up to 2X and 3X in certain models, and these sizes tend to be run on the larger size by nature, so they could fit even higher.
If you're looking for budget plus size rain jacket or rain pants and don't want to spend much to see if they'll work, Frogg Toggs is a great place to start.
13. Target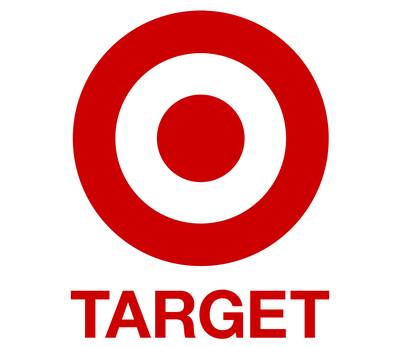 Another major retailer in the U.S. that you may not associate with "outdoor clothing" is actually one of the main resources for plus size clothing hiking enthusiasts. Target, like Walmart, does its best to cater to everyone, which includes clothing that fits a much larger range of people.
Target carries two main brands for women, C9 Champion and JoyLab, which include activewear from 1X-4X, a size more than many on this list. And it carries a few brands for men, including Hanes, Dickies, and Goodfellow & Co, with sizes up to 5X for men. While this doesn't include items like down jackets, it's great for leggings, sports bras, quick-dry t-shirts, and fleece.
Target has also increased its in-store representation, with models of all shapes, sizes, and ages wearing the clothing it sells.
14. Nike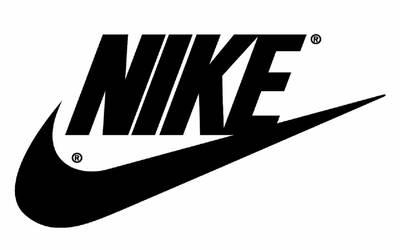 Scratching your head at this behemoth brand on our list? Well, Nike is masterful at catering to almost everyone, and for a long time it has been a solid resource for plus size clothing hopefuls.
The DriFit line — which extends from baseball-style hats to sports bras, running shorts, leggings, training tops, and more — is excellent for outdoor activities. It feels like nothing on, dries quickly, has plenty of stretch, and lasts for years.
15. LL Bean

Another major brand that has a built-in fan base primarily on the East Coast of the U.S. — LL Bean has, for a long time, offered its most popular models in sizes up to 3X for women. This includes its more generic offerings, but it also includes the outdoor technical gear like rain shells, fleece jackets, and ultralight down jackets.
LL Bean is also known to have a slightly larger fit than your typical outdoor brand (like Mountain Hardwear or Patagonia), so the plus sizing will fit more realistically.
That said, they don't take pictures of their products with plus size models, or have much extended sizing for men.
Changing the Industry to Support Plus Size Outdoor Clothing and People
Our goal with this article is to highlight everyone that's furthering the access and representation of plus size outdoor clothing and people. If there are voices you believe should be on this list, please leave a comment below. Same with brands that should be on this list. Our hope is that it's an ever-growing resource for the community, and for brands to reference when creating new product.
---
Featured Image courtesy Claudia Patterson, All Rights Reserved
Backpackers.com Affiliate Policy: This guide contains affiliate links, which help fund our website. When you click on the links to purchase the gear we get a commission, and this goes a long way to creating guides, gear reviews, and other excellent content.