The REI Wedding Registry is the most popular option for soon-to-be betrothed outdoor couples who want to point their attendees to a less-than-traditional gift registry. As in, skip the chinaware, we'd like some ultralight titanium pots please (and there's no room for platters in our 600-square-foot apartment anyway).
In 2019 REI updated its popular registry in a major way by partnering with MyRegistry.com, arguably the largest (and most streamlined) online registry service around. The process of creating an REI Registry is super simple, as is finding the registry of the happy couple.
Below we explain in detail how to create an REI Wedding Registry, how to find one, and what gifts you should probably populate yours with — because gear recommendation is what we do!
Table of Contents:
How to Create an REI Registry
The REI Registry process was updated in 2019. First, find the REI Registry link — here's REI's main registry page. It can also be found in the footer of any REI.com page.
Once on the REI Registry home page, there are clear buttons to Find, Create, and Login to a Registry account. We'll get into the "Find" bit below — for now, just click Create a Registry.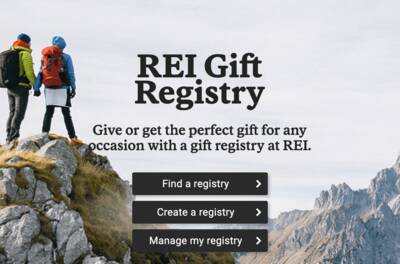 You'll be taken to a form where you can select the type of registry, enter your personal information, and create an account.
This account is different from your REI online account, and is technically made with MyRegistry.com.
What is MyRegistry.com, and why does REI use it?
MyRegistry.com bills itself as the largest online registry marketplace, and allows you to add products from literally any ecommerce store into its platform. So, you just created an REI Registry, but you also have the option to add products from plenty of other online stores if you want.
REI did this to streamline the process. MyRegistry's navigation and design system is excellent, and allows you to easily add gifts to build out a registry, while also making it easy to find a registry and fulfill those gifts.
Once you've set up the account, you will be in MyRegistry.com's website and platform. Add your specific Registry details — in the case of a Wedding Registry you can add Bride and Groom, wedding date, shipping address, and custom notes for guests.
REI Wedding Registry, Baby Registry, and More
Registries these days no longer discriminate by type of event. Wedding registries are still the most popular kind of registry — and are how we've framed this article — but REI and MyRegistry allow you to create a Registry for pretty much any reason.
MyRegistry has custom themes for popular registries — like for a baby, housewarming, or big move — but you can customize the name (and information) as much as you want.
For instance, if you're finally embarking on that John Muir Trail thru-hike, you could create a gift registry for curious, enthusiastic friends and family.
Start Adding REI Gifts to your Registry
Once the account is set up, you will be prompted to add gifts to your registry. You will be taken back to REI.com, and every single product page will have an "Add to Registry" button.
If you are currently logged into your MyRegistry account, it will add it once you select a size and color. If you are not logged in (or don't have an account yet), it will prompt you to log in or create a Registry Account.
Add away.
Share your REI Gift Registry
After you've added everything, you'll probably want to share your REI Registry. There are a lot of ways to share a Registry these days, and part of MyRegistry's suite of features allows you to customize who can see your registry.
Simply click Share Registry, and you will be presented with a bunch of options:
You can share your REI Gift Registry by:
Making the entire registry "public," which allows users to search MyRegistry and REI by your name to find your registry.
Specifically setting your registry to to be found on MyRegistry, TheKnot, and on search engines (like Google), or not.
Sending an REI-specific registry URL.
Sending a broader MyRegistry URL.
Emailing the registry.
Sharing the registry on social media.
All of these options allow you to send exactly the information you want (like a shipping address) to the exact people you want, which is great for privacy.
How to Find an REI Registry
Finding a registry is simpler than creating one — as long as the registry you're trying to find has been marked public, or you have the link.
You can search for an REI Registry by typing in the first and last name of the registry holder (or anyone associated with the registry) at REI's main registry site.
You can also search by name for a registry at the top of MyRegistry.com — this will let you find all the registries associated with that name, not just the REI Registry.
From there, you should be able to see the gifts easily.
Reserve Gifts Online and In-Store
Once you've found the registry, REI gives you the ability to buy the gifts online.
But there's also a specific Registry barcode, which you can use in any physical REI location.
A cashier just has to scan the registry barcode — which you can screenshot on your phone, or pull up in store, or ask them to search for in their computer — and the item will be added.
Do you need to be an REI member to purchase for a registry, or create one?
No, in both cases.
You don't need to be a member to create an REI Registry, though if you love outdoor gear so much you're creating an REI Registry, you will also love the membership discounts.
You also don't need to be an REI member to purchase gifts for a registry, but if you are, you'll get the typical dividend returns. So, it's probably worth it.
The Perks: REI Return Policy and 10% Off
There are two main perks of using REI for your gift registry, beyond all the dope outdoor products.
First, the REI return policy. This applies to any purchase at REI for any reason, but is especially useful for big events like weddings, baby showers, etc.
REI allows you to return a product up to one year after the purchase date — no questions asked.
And, because you created an REI Registry, you can easily show your product was a gift you received. REI makes it extremely easy to return — in store or via mail.
Second, REI offers 10% off for any leftover gift registry items. They will send you an email with the code, and you have a year to use it. Impressive.
The best gifts for your REI Registry
Now that the details of the REI Registry are out of the way — what gifts should you put on yours?
This guide is specific to wedding registries, so our gifts below will focus on items best for couples. We didn't list a ton of single-person products, like individual backpacks, sleeping bags, and pads, but at the end of the day fill up your registry with whatever you want!
Just make sure your partner (or baby, or co-house-owner) wants these things too.
Give the Gift of REI Adventure
Before we get into physical products, it's worth noting that you can give the gift of REI Adventure through an REI Registry.
Granted, you can't ask for and book a literal trip with the REI Registry, but you can ask for gift cards of a certain amount to pay for one of REI's popular destinations, like backpacking in Zion National Park or climbing Kilimanjaro.
In MyRegistry you can create specific Groups of gifts, and this is an excellent way to tell you friends and family that you are planning to do some adventuring.
Now, for the more physical gifts.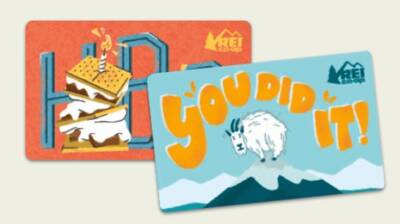 Did you know that the $25 REI Gift Card is consistently the most popular purchase made at the retailer? Always put a gift card on your registry — this allows people to gift you money down the road, or contribute towards a larger gift (like a tent) with a smaller amount of money.
---
Arguably the most popular expensive item on an REI Gift Registry, the YETI Tundra 45 is a beast of a cooler. It makes camping, backyard barbecues, and long road trips full of ice cold anything, and will last the length of your marriage.
This is a big-ticket gift, and one that's worth the cost.
---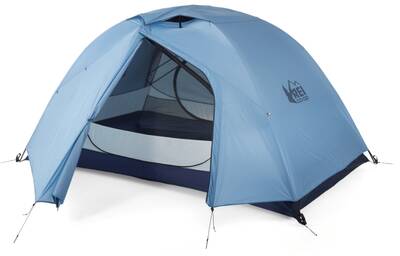 We have reviewed and awarded the Half Dome 2 Plus tent, and find it excellent for campers and backpackers who want a spacious, packable tent for any adventure. It's not ultralight, but you get a ton of room to spread out, and the stargazing rain fly system allows you to enjoy the night sky.
A perfect tent for two, and the puppy.
---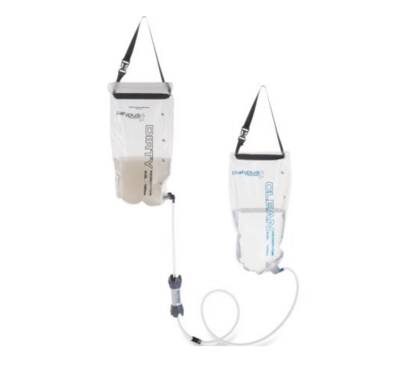 A solid water filter system is necessary for any backcountry trip, and is nice to have on-hand for camping and frontcountry survival, should it come to that. We've awarded the Platypus GravityWorks filter, and it remains an industry-leading group filter system. Gravity does all the hard work for you — say goodbye to pumping — and it should save on those camp "chores" that you or your partner is required to do.
---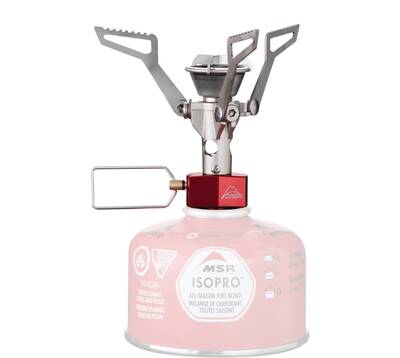 A small, ultralight backpacking stove is a must if you're heading into the backcountry. The MSR PocketRocket 2 is consistently the best all-around stove, and we have awarded this product. If you plan to boil water, eat freeze-dried or dehydrated food, or want to cook meals on that 4-day overnight, this stove will do the job.
---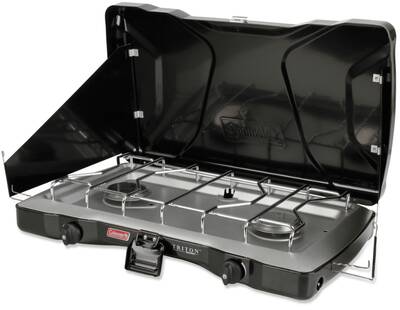 If you're more of a camping couple, the Coleman Triton 2-Burner is the perfect lightweight, capable stove for your REI Wedding Registry. Cook bacon, fry fish, and get your griddle on with ease. There are few breakable parts in the Triton 2-Burner, which is why we awarded it! It's also quite compact, so won't take up much room in the car.
---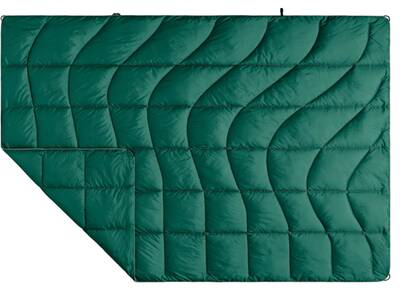 If you're keen on cuddling for warmth, the Rumpl NanoLoft Puffy Blanket is the perfect camping and backpacking companion. It comes in 1- and 2-person sizes, multiple colors, and packs up quite small. It's not meant for sleeping in or under, but rather cozying up around a fire, laying out while stargazing, or adding as a blanket layer on top of sleeping bags. The NanoLoft version is a bit lighter than the Original Puffy Blankets (which are also great) because the NanoLoft material mimics down. It's also warmer than the Original, but costs a little more, which we think is worth it.
---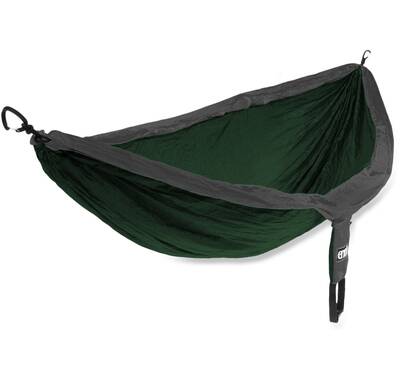 If you've ever wanted to hang out under a tree, now's the time to ask for that hammock. The ENO DoubleNest is the ultimate double hammock, and is great for a couple who wants to throw up a chill resting spot in the campsite. The both of you can sleep in the one hammock if you're very close, or you can opt for two and sleep like peas in a hanging pod.
---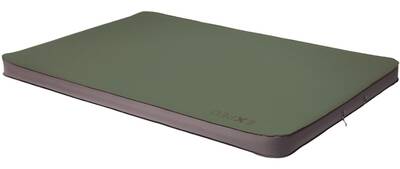 The Exped MegaMat Duo 10 is the Cadillac of camping sleeping pads. We have awarded it for years, and still believe it's as comfortable, or more comfortable, than many real-life beds. It's a queen-sized self-inflating sleeping pad with luxurious foam, a 3-inch 3D wall, and has an easily adjustable firmness for that custom fit. That said, it's quite large (and expensive) — so don't expect to backpack with it.
---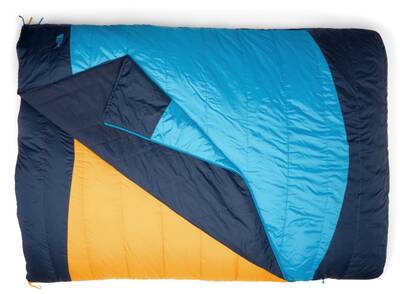 You'll want a couples sleeping bag to pair with the above mattress, and The North Face Dolomite One Duo is your best bet. Not only does it fit well with the above pad, but it has an innovative layer system, which makes the single bag interchangeable for different temperature degrees. It works for summertime temps of 50 degrees, shoulder season sub-freezing nights, and for uber cold 15-degree nights. There are multiple layers in the bag, which you zip on and off depending on your temperature. And there's no divider in the middle, so you can sleep close.
---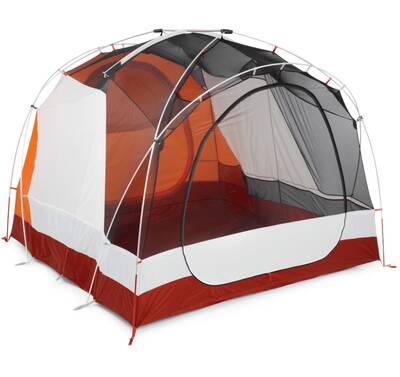 Keeping with the camping theme, this is the tent to get if you like palaces. We reviewed and awarded the REI Kingdom 4 tent, and find it to be huge, well-featured, and great for growing a family. There is so much room in this tent that you can have slumber parties, or set up a real home for weeks in a campsite or on the road. It's a high-price item for your REI Wedding Registry, so you may have to get a few attendees to chip in.
---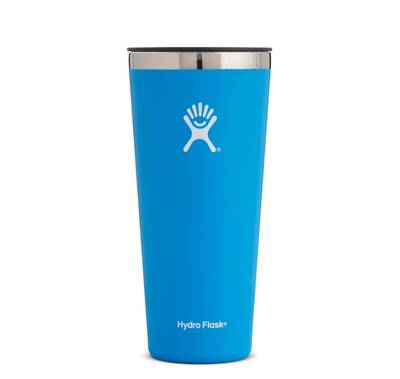 You always want to put a few cheaper items on your list, so people can contribute no matter their budget. The HydroFlask 32 oz Tumbler is perfect for this, especially if you ask for two. They are large, insulated cups, and remain one of the most popular items at REI. They keep your beverages hot or cold, can be used with multiple lids, and last for years.
---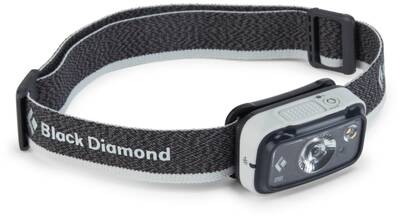 Another small, excellent item is the Black Diamond Spot 325 Headlamp. We're big fans of outdoor lighting, and the Black Diamond Spot is a no-nonsense, lightweight, very bright torch. Again, ask for two (in different colors), so you've got the same light, and know you'll have a functional backpacking headlamp, a great tent light for camping, and a survival light for frontcountry.
---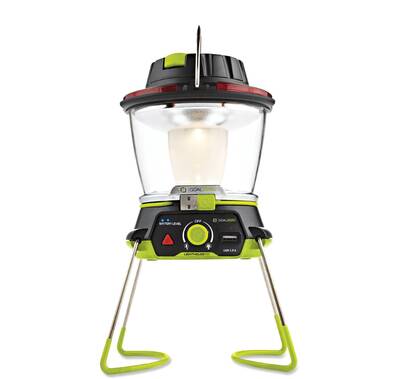 Finally, if you want lighting but need it for car camping, put the Goal Zero Lighthouse 400 on your list. It's a souped up camp lantern that shines a very bright 400 lumens on full power, more than enough to light a picnic table for cooking or a round of Yahtzee. And it dims, can charge your smartphone, can be hung from the tent, has a stand for high light, collapses down for easy storage, and can be charged with an old-fashioned hand crank. If you want an all purpose camping and survival lantern for your REI Wedding Registry, Goal Zero has it.
---
This article is sponsored by REI.
Backpackers.com Affiliate Policy: This guide contains affiliate links, which help fund our website. When you click on the links to purchase the gear we get a commission, and this goes a long way to creating guides, gear reviews, and other excellent content.
Photo by Toa Heftiba on Unsplash