A coast, lakefront, or sandy river bank may be the best place to spend a day off this summer. As long as you steer clear of crowds, you'll be able to soak up the sun, enjoy the water, and relax.
We've created a beach packing list for your summer excursion, and it includes key products we think you'll want to fully enjoy the day. Get out there!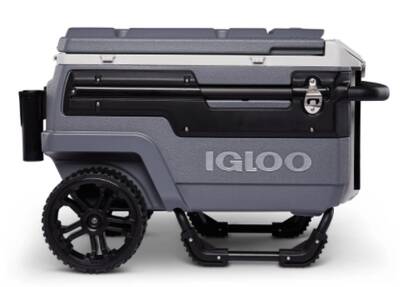 A beach packing list would be incomplete without a cooler. After all, you need something to keep your sandwiches, snacks, and brews ice cold during the peak of summer heat.
The Igloo Trailmate Journey 70 is a beast of a cooler. It is large enough for the entire family (and then some), burly enough to make it down whatever steep bank or pile of rocks sit in your way, and cold enough to keep you stoked (and stocked) for days. It's a cooler that can keep 112 12-ounce cans icy, it comes with two oversized rugged wheels for easy transportation, a butler tray for organization, cup holders, dry storage, a food basket, extra storage pockets, and tie down loops. Yes, it comes with a lot.
It will keep ice (and your stuff) cold for four days. If you need a cooler for life, the Igloo Trailmate Journey 70 is the one.
See the Igloo Trailmate Journey
---
If you're in need of water shoes, the Merrell Hydro Mocs are a refreshing option that offer impressive cushion and all-day use. They are made of single-desnity injected EVA, which provides comfort for your feet, and have a basic heel strap to secure fit, making them function like real shoes. They slip on and off, have holes along the top for easy draining, and solid traction for scrambling down a river.
They look cool, too. There's nothing like a camp shoe that you can wade into the river with for a mid-day soak, then walk back to the car, then sit around for hours in the sun. They weigh well under a pound each, too.
See the Men's Merrell Hydro Moc
See the Women's Merrell Hydro Moc
---
Every beach packing list needs a water bottle, and if it's thorough, it would also include an insulated mug. That's typically two separate items, but the new CamelBak MultiBev is both in one.
The MultiBev is a stainless steel, insulated 22-ounce bottle that has a 16-ounce cup built into it — saving you money, time, and the hassle of multiple bottles and cups. The main bottle is a double wall vacuum insulated stainless steel cylinder that holds 22 ounces of any liquid, and it will keep said liquid cold for a full 24 hours. Then there's the 16 ounce mug, which screws into the bottom half of the bottle. The mug keeps beverages ice cold for 12 hours, and allows you to share, drink both water and wine (or whatever) at the same time, and is satisfying to use.
The final feature is the lid, which is actually two lids in one. Carry, store, and drink ice-cold liquid on your beach day, and do it seamlessly with the CamelBak MultiBev.
---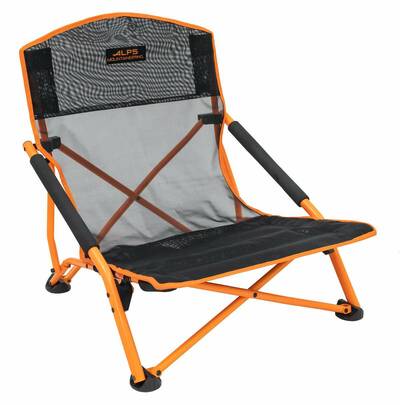 No beach packing list is complete without a chair. ALPS Mountaineering happens to make the chair you want: the Rendezvous Elite. It's a fully mesh chair that's close to the ground, allowing you to lounge in comfort for hours. Plus, the legs work well in the sand.
It uses a lightweight aluminum and steel frame and weighs a little over four-and-a-half pounds, an impressive weight considering the size and substantial nature of it. It folds easily, comes with a carry bag, and lets you lean back with ease in between cold-water immersions.
See the Alps Mountaineering Rendezvous Elite
---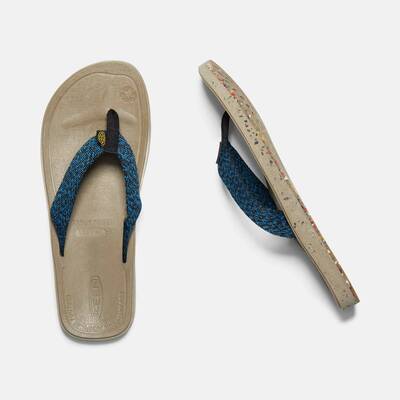 Flip flops may be the epitome of a beach day. While they're only used to get from the car to the sand, it's an important section that must not be overlooked. The KEEN Harvest Flip is ideal for the eco-minded flip floppers.
The Harvest is made of 100% recycled or upcycled material. The webbing is made of 100% recycled PET plastic bottles, and has a blue and black threaded design that's soft against the skin and good-looking. The bulk of the sandal — namely the midsole and outsole — are made from recycled PU foam and rubber. The style is a distinctive beige with flecks of colorful recycled debris, and the sandal itself is firm and comfortable.
Get your flip on, and wear it during your beach day and around town.
See the Men's KEEN Harvest Flip
See the Women's KEEN Harvest Flip
---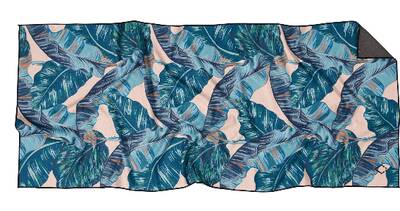 Another key item in any beach packing list: the towel. Nomadix has quickly become a standout in the one-and-done towel category, creating a product that feels good, dries you quickly, includes an antimicrobial treatment, and contains recycled material.
It's just over a pound, which is very light for a towel, and is quick-drying so you can throw it right into your bag after a long day of swimming. It comes in many colorways and simply works.
---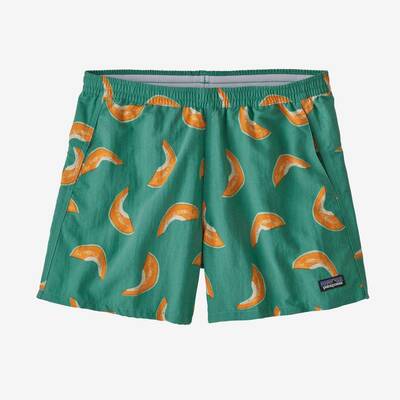 Patagonia Baggies are the iconic water and hiking shorts that work for anybody. They come in multiple sizes and inseam lengths, a range of colorful and basic patterns, and offer impressive wearability. They are the ultimate in beach-friendly, water-loving shorts, and we recommend them for anyone who needs the lower-half of their swim gear.
They'll dry quick enough to wear home, too.
---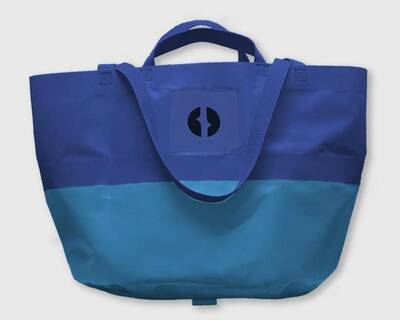 You need to carry all your gear to the beach, and for this we recommend the Bramble Bucket Bag. It's a 20-liter waterproof bag that has two sets of webbing handles (long and short), an impressive build quality, and enough flexible room to stuff to the brim.
Originally built for white water rafting guides, the Bramble Bag will withstand an endless number of beach days (and general abuse), will hold your essentials and more, and is the perfect place to throw all your wet gear at the end of the day.
---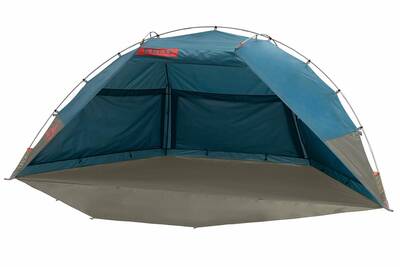 Shade is important, especially if your beach plans take you to the ocean. There are plenty of popups that provide shade, but we are impressed with the Kelty Cabana. It's a robust shade structure that assembles like a tent, and provides a spacious 45 square feet of space for the cooler, dog, baby, and kids.
The whole thing weighs under eight pounds, and sets up with three simple shock-corded poles. It has three large windows that roll up or down, comes with stakes and sandbags for secure placement, and an impressive build quality. Too many basic beach popups break after a few uses — not so with the Kelty Cabana.
Best of all is the front porch that rolls up into a full privacy door for changing.
---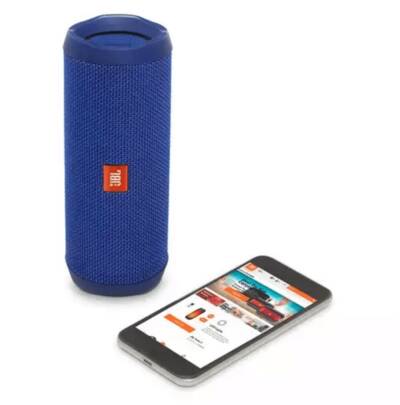 If you are rolling to the sand with a group, the JBL Flip 4 bluetooth speaker is ideal for your beach packing list. At just over a pound and seven inches high, it's a compact speaker that will live up to the messy abuse your beach day will ultimately put it through.
It's waterproof — rated to IPX7 — which is more than enough for use near an ocean, pond, or river (just don't drop it in for a while). The Flip 4 has 12 hours of playtime on a single charge, can be recharged from a USB battery or solar charger, and sounds excellent. Bump your tunes, and create the beach day of your dreams.
---
This Guide contains sponsored content from multiple brands.
Photo by Jenna Day on Unsplash
Backpackers.com Affiliate Policy: This guide contains affiliate links, which help fund our website. When you click on the links to purchase the gear we get a commission, and this goes a long way to creating guides, gear reviews, and other excellent content.