Urban Hikers love two things: trekking through a dense urban space, and the gear they trek with. It's hard to know what to get the tech-savvy, always hustling, charge-needing Urban Hiker in your life, and that's why we created this guide. It's highly curated, and guaranteed to spice up your Hiker's commute (or urban jaunt).
We've split the products into High-End Gifts, Mid-Range Gifts, and Budget Gifts, because we know you have a budget in mind for that lucky Hiker. These gifts are specifically tailored to the Urban Hiker — those city-dwelling, hill-climbing commuters and wanderers. It's easy to find something to give them, but hard to find the right thing. Enjoy the highly curated list of gifts your Urban Hiker buddy, relative, or significant other will love.
High-End Gifts
REI Magma 850 — $189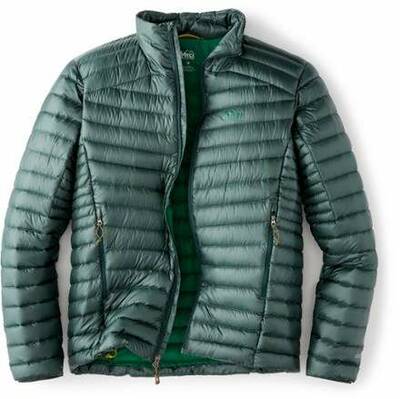 REI's Magma 850 down jacket line is new for 2017, and has hit the outdoor world by storm. It has all the makings of a high-end down puffy — 850-fill goose down coated with DWR that's RDS certified, variable baffles, zippered hand pockets, and a Pertex shell — without the high cost. And it weighs around 11 ounces.
An excellent gift for any Hiker in a cold climate, but specifically adept at blending into an urban scene due to low-profile branding and mellow colors. A one-stop-shop down jacket that will work for the city and mountain alike, so you'd be gifting versatility and warmth.
Check out the women's REI Magma 850 Down Jacket and the men's REI Magma 850 Down Jacket.
Mission Workshop Sanction — $205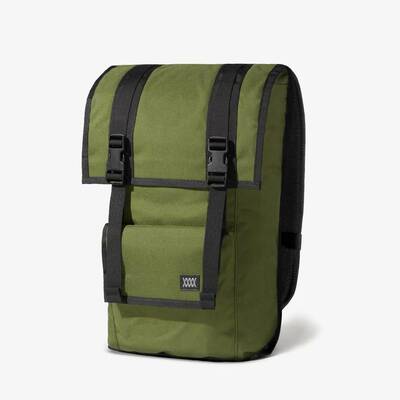 Mission Workshop's Sanction backpack is a testament to the high-end brand. It's a stylish commuter backpack meant to haul a computer, a day's worth of stuff, and look good the entire time. Durable construction means 1000D Nylon fabric and weatherproof pockets and zippers. The back panel and shoulder straps have high-density foam for comfortable hauling during your entire day. This backpack won our Premium Pick award for the Urban Hiker, and is made in the USA.
An excellent gift for the Urban Hiker who cares about style and functionality. This backpack will last, and it will look good the whole time.
Check out the Mission Workshop Sanction backpack.
Big Agnes Helinox Chair Zero — $119.95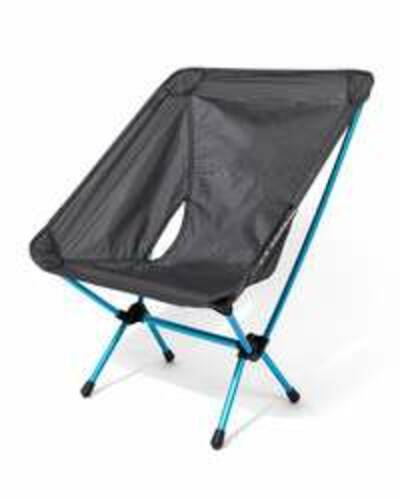 The Helinox Chair Zero is the epitome of Big Agnes' motto — "the mother of comfort" — and its dedication to lightweight, functional gear. The chair has been engineered to be as light as possible, while still having four legs to create a stable sitting experience. The whole thing rolls up into a stuff sack the size of a large water bottle, and it weighs an even pound.
An excellent gift for anyone who wants to trek around and sit at the end of the day. We like it for Urban Hikers who frequently go to concerts in the park and festivals because it packs down easy and keeps you low to the ground, but is very comfortable. Big Agnes and others bill it as a backpacking chair, so it will work for any outdoor activity, but in general we find full-on chairs to be a bit much for the backcountry. Great as a backup camping chair, too.
Check out the Big Agnes Helinox Chair Zero.
The North Face Dryzzle — $199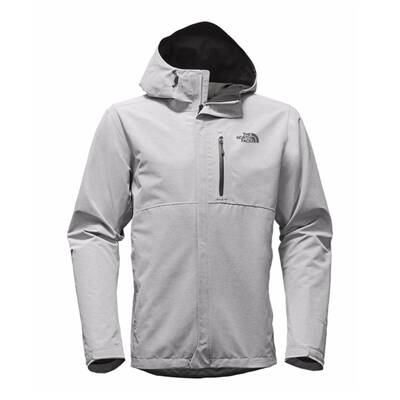 The North Face's Dryzzle rain jacket is a surprising combination of high quality fabrics and thoughtful design all meant to keep its city-dwelling wearer dry. It uses Gortex Paclite as its membrane, which is lightweight and breathable, and has the full gamut of features: two zippered hand pockets, a watertight zippered chest pocket with a hole for your headphone cord, an adjustable hood, pit zips, and a large storm flap over the main zipper. This rain jacket won our Premium Pick award for the Urban Hiker, Day Hiker, and Car Camper because of just how many features it has while also fitting the style bill.
An excellent gift for any commuter that lives in a rainy climate, a hiker that wants one functional jacket for city and outdoor life, or the traveler who needs a lightweight, fully functional shell.
Check out the men's North Face Dryzzle jacket and the women's North Face Dryzzle jacket.
Patagonia Better Sweater Fleece Jacket — $139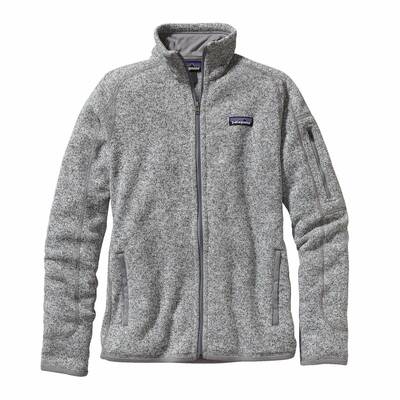 Patagonia's Better Sweater Fleece Jacket has become a familiar site in the city-bound outdoor community. The fleece is warmer than most due to the thick heathered fabric, cozy beyond all measure, and layers extremely well. It has zippered hand pockets for storage and a chest/arm zip for small items like chapstick. The style is impeccable, and you'll look at home in the office or at the park.
An excellent gift for any Hiker who complains of a chill when Autumn comes around. Also works for those wanting a coveted sweater that will last many years, and the person who likes to layer.
Check out the women's Patagonia Better Sweater Fleece Jacket, and the men's Patagonia Better Sweater Fleece Jacket.
Mid-Range Gifts
Cotopaxi Kilimanjaro 20L Backpack — $79.95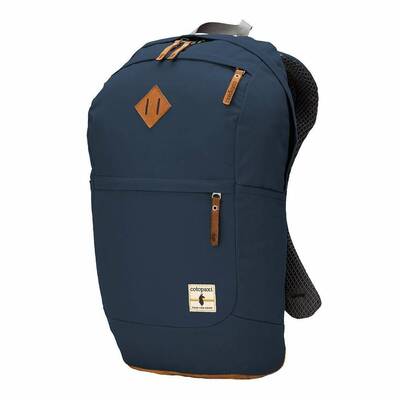 The Cotopaxi Kilimanjaro 20L Backpack is designed to fit your laptop, lunch, notebook, and extra jacket for a day in the city. The features are pretty standard — three zippered pockets of different sizes for organization, a padded laptop sleeve, a chest strap — but the fabric is unique. It's made of a canvas that holds up well to abuse and weather, and has a leather bottom, which means you won't see holes grow over time. The brand Cotopaxi may be new to you, and if it is, they are style masters. This thing is comfortable and looks good.
An excellent gift for Hiker that needs a basic, functional backpack. It's built for city and school use, but due to the comfortable shoulder straps and carry it'll work really well for basic day hikes.
Check out the Cotopaxi Kilimanjaro 20L Backpack.
Black Diamond Sprinter — $79.95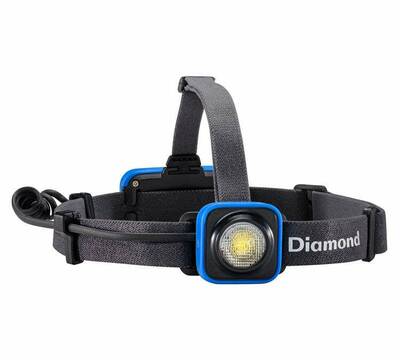 Black Diamond's Sprinter Headlamp is built for a single purpose: running in the dark. Whether you're on a trail just outside the city or running through the heart of it, the Sprinter will make sure you are seen and can see exactly where you're going. A bright 200-lumen front bulb is made to light up a wide swath around you, and the red light on the back helps cars (or other runners/hikers) know you're there. It has PowerTap, which turns on the high beams when you need them, and fits securely to any size head. Did we mention it's rechargeable? Just plug in a micro-USB cable to the battery on the back of the headlamp. This headlamp won our Premium Pick Award for the Urban Hiker and Day Hiker.
An excellent gift for the Hiker that is obsessed with running after dark or before dawn. If someone in your life just can't find the right headlamp for running, get them this.
Check out the Black Diamond Sprinter Headlamp.
Anker PowerCore 20100 — $39.99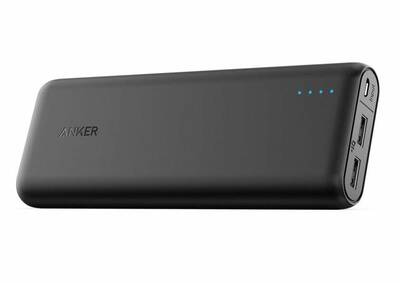 The Anker PowerCore 20100 is a juicy backup battery. It's more charge than you'd think — about seven iPhone charges, or 20,000mAh for you techies out there. There are two USB ports to charge from that combine for 4.8A output. Phones, tablets, wearables — pretty much anything except your laptop can be charged by this device. It's a bit bigger than your standard smartphone, and weighs around 12 ounces.
An excellent gift for the tech-riddled Urban Hiker in your life. Anyone that asks to borrow your charging cable, frequently complains of a near-dead device, or the social media power user who needs extra juice on call.
Check out the Anker PowerCore 20100. This thing has a ton of battery, so if you want a similar product with less charge (and less weight), we like the Anker PowerCore 10000.
Mizu V10 Bottle — $41.95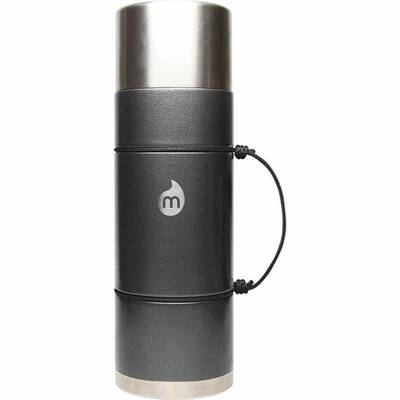 Mizu's V10 Bottle is a new take on an old concept — the insulated thermos with attached cup. This bottle holds 34 ounces of liquid, has a twist-in vacuum seal, and a large metallic cup on the top that can be used to drink the scalding hot (or cold) liquid inside. The V10 is made with a copper lining for extra thermal retention, and has a rope handle for carrying. The form factor is large, and it will keep your liquids hot.
An excellent gift for the Urban Hiker who takes hot soup for lunch, needs a huge amount of scalding coffee, or enjoys extra-large bottles. Also great for long road trips.
Check out the Mizu V10 Bottle.
SteriPen Adventurer Opti — $89.95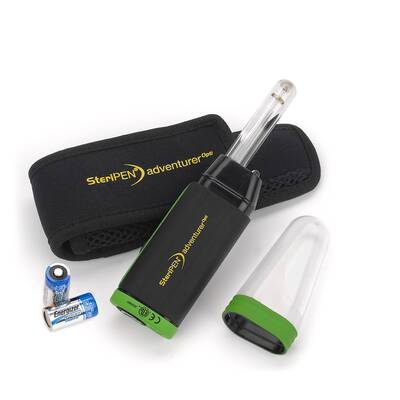 The SteriPEN Adventurer Opti water purifier is a bit of a modern miracle. You put this magic wand in a liter of dirty water, press the button, and wave it around for 90 seconds. The light will blink and your water will be clean. It uses UV light to purify the water, which is impressive and thorough. The device comes with a holster, two batteries, and a protective sleeve over the wand. The Adventurer Opti water purifier won our Classic Pick award for Urban Hiker, Day Hiker, and Ultralight Backpacker due to its lightweight, self-contained nature.
An excellent gift for the international traveler in your life. Water in some countries needs to be purified, and this 3.8 ounce gift is easy to throw in a bag "just in case". Also works extremely well for day hikes and in the backcountry, so it's a very versatile gift.
Check out the SteriPEN Adventurer Opti. Also, if you want a similar product that is rechargeable, consider the SteriPEN Ultra Water Purifier.
Budget Gifts
Stasher Sandwich Bag — $11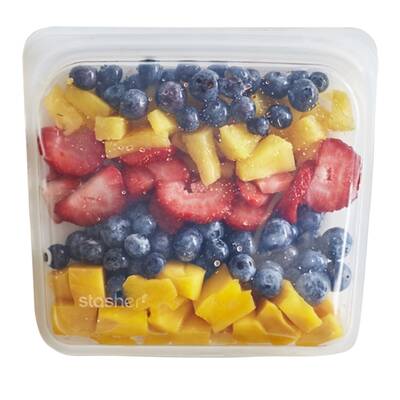 Stasher Bags are an awesome product — they are self-sealing, air-tight, and made of plastic-free silicone. Think of a Ziplock that will last forever, can be boiled, thrown in the dishwasher, or frozen, and is inherently food-safe. The Bags come in three sizes — Half Gallon, Sandwich, and Snack — and can be used to safely store just about anything. They're nice to touch, too.
An excellent gift for any Urban Hiker that wants to take leftovers to work, or keep a fresh snack on hand. They also work to store tubes of liquids on planes or organize your supplements. Since you can boil them, the Half Gallon size is excellent for backpacking trips.
Check out the Stasher Sandwich Bags.
MiiR 27oz Bottle — $19.95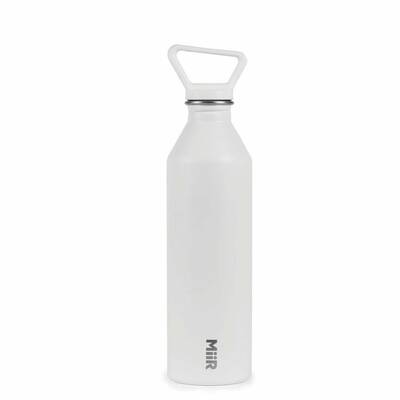 MiiR's 27oz Bottle is more than a stainless steel water bottle — it's a product that stands for doing good in the world. MiiR has built Active Giving Projects into its model, a program that helps small communities all over the world. The bottle itself is pretty sweet too — a durable powder coated exterior, a large (stylish) cap that twists completely shut, and an engineered lip to reduce spills when drinking. This bottle won our Classic Pick award for the Urban Hiker.
An excellent gift for the do-gooding Hiker on your list, or anyone that likes to drink from food-grade materials.
Check out the MiiR 27oz Bottle.
Victorinox Swiss Army Classic SD — $18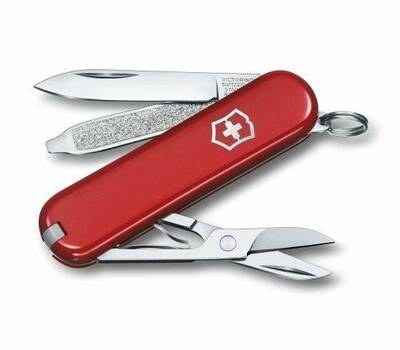 The Victorinox Swiss Army Classic SD knife is one of more ubiquitous gadgets on the planet. It's a knife primarily, but it also serves as a small scissors, a nail file, a screwdriver (a simple one), tweezers and a toothpick. And it fits on a key ring. This won't blow your mind with sharpness, but for anyone who needs a basic knife to open unruly packages and the extra odds and ends, it's hard to beat, especially for the price. It's tiny and weighs under an ounce, too.
An excellent gift for the Hiker who likes to be prepared in an understated way. You can throw this in any backpack or commuter kit and know you have a functional blade, scissors, and tweezers at any time. Great for lay time on the metro, or for light first aid on a hike.
Check out the Victorinox Swiss Army Classic SD.
YETI Colster  — $24.99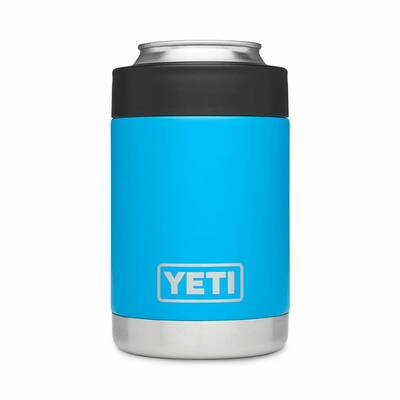 "Cold beer" might as well be a national slogan, and the YETI Colster would be the inconspicuous spokesperson for that mission. As with all things YETI, they took a simple product — the "koozie" — and made it way more intense. Made of food-grade stainless steel, the Colster fits around any 12-ounce can or bottle and keeps it very cold for a very long time. Yes, it's that simple, and yes, it's ingenious. It's got double-walled insulation, is dishwasher safe, and will keep your fingers warm while your beer remains ice cold.
An excellent gift for the Hiker that likes to take one for the road, or hike a six pack to whatever famous city site they're exploring. Also works well for car camping and backyard BBQs.
Check out the YETI Colster.
Hydro Flask Wine Tumbler — $29.95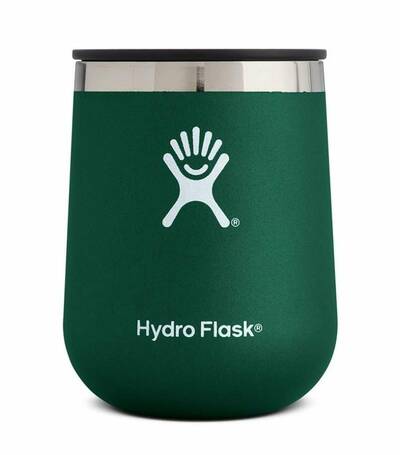 Hydro Flasks' Wine Tumbler is new, and like all good products, we're wondering why it didn't exist until now. A 10-ounce container that's shaped like a stemless wine glass allows you to keep a chilled Chardonney chilled for a while, and the included pop lid makes for easy, spill-free drinking. It's made of food-grade stainless steel and is comfortable to hold.
An excellent gift for the Hiker who brings a bottle of wine to any outdoor activity, be it a car camp, a festival, or a picnic in the park. It also serves as an insulated cup for any other drink, and will be used in most group-based activities.
Check out the Hydro Flask Wine Tumbler.
---
Backpackers.com Affiliate Policy: This guide contains affiliate links, which help fund our website. When you click on the links to purchase the gear we get a commission, and this goes a long way to creating guides, gear reviews, and other excellent content. This guide also includes products recommended to us by brands, but we don't include anything we don't love ourselves.